The Political Drama You Need To Binge Before It Leaves Netflix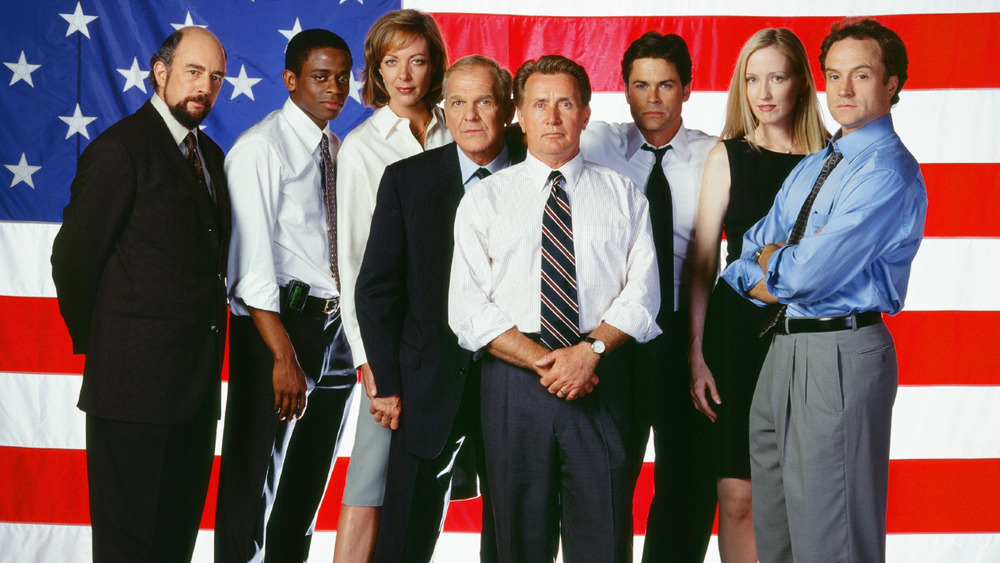 Warner Bros.
Fans of The West Wing: get your binge on now, before it's too late, because the show will be leaving Netflix at the end of 2020.
Although the streaming giant currently has seasons one through seven available to watch at your leisure, all seven seasons —156 episodes in all — of the show will be disappearing by the end of the month, on Christmas Day.
The beloved political drama — created by Aaron Sorkin — ran from 1999 to 2006, following the fictional presidency of Josiah "Jed" Bartlet (Martin Sheen), showcasing the inner workings of his diverse staff as they battle scandal and sabotage to keep the nation running smoothly. The show garnered numerous Emmy nominations and awards, and remains an oft-recommended political drama known for its seamless meshing of realism and high drama. 
Fortunately for those with internet access who would still like access to the 90s hit, the entire series will likely be finding a new streaming home sooner rather than later. Bob Greenblatt, chairman of WarnerMedia Entertainment — which produced the show — announced last year that the series would eventually be leaving Netflix and making its way to HBO Max instead as part of Warner Bros' "treasure trove of great shows" that will be offered to subscribers, according to The Hollywood Reporter.
The West Wing starred many famous names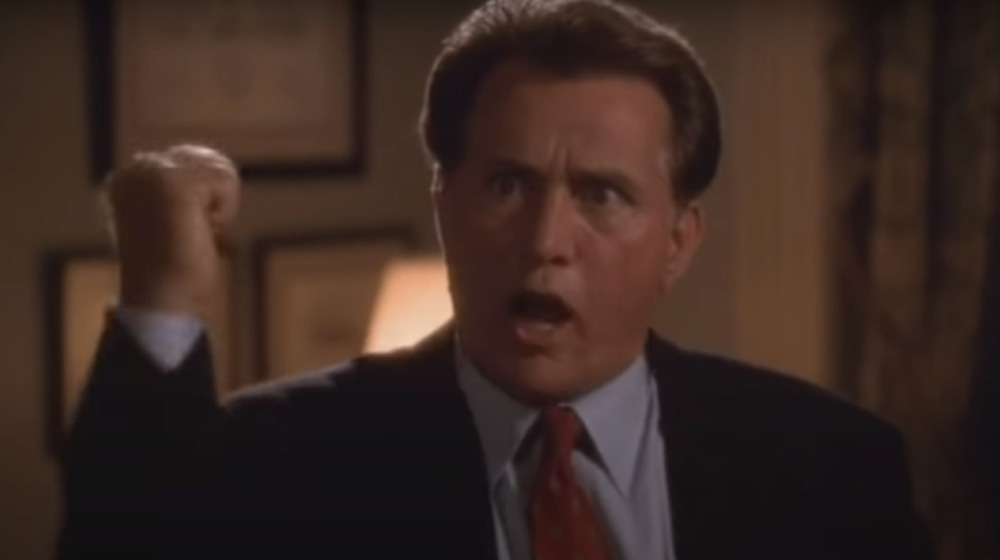 Warner Bros.
Before we had Scandal, House of Cards, and other recent political dramas, there was The West Wing. Before the final episode aired in 2006, the show remained highly rated by critics and viewers alike, earning a plethora of awards and making politics entertaining for many who previously weren't interested.
The show also starred a more than a few famous names. These days, Martin Sheen can be seen on Netflix's Grace and Frankie, but The West Wing was a huge part of his career, one that earned him a Golden Globe Award, an ALMA Award, and six Emmy nods. And while some may know Dule Hill as the straight man to James Roday's comedic antics on the cult USA Network favorite Psych, before that, he was Charlie Young, one of President Bartlet's aides. Hill eventually left the show to star in Psych, but he later made a brief return for the show's final season, and his performance earned him several Emmy and Screen Actors Guild award nominations.
Similarly, the show was also the springboard from which Rob Lowe relaunched his career. Lowe was a former child and teen star whose image took a hit following the release of 1988 of a sex tape, but he stepped back into the spotlight in 1999 with The West Wing, in which he played Sam Seaborn, a presidential speech writer, for four seasons. His performance landed him multiple award nominations before he left the show in 2002.