How Gal Gadot Really Feels About Wonder Woman 1984 On HBO Max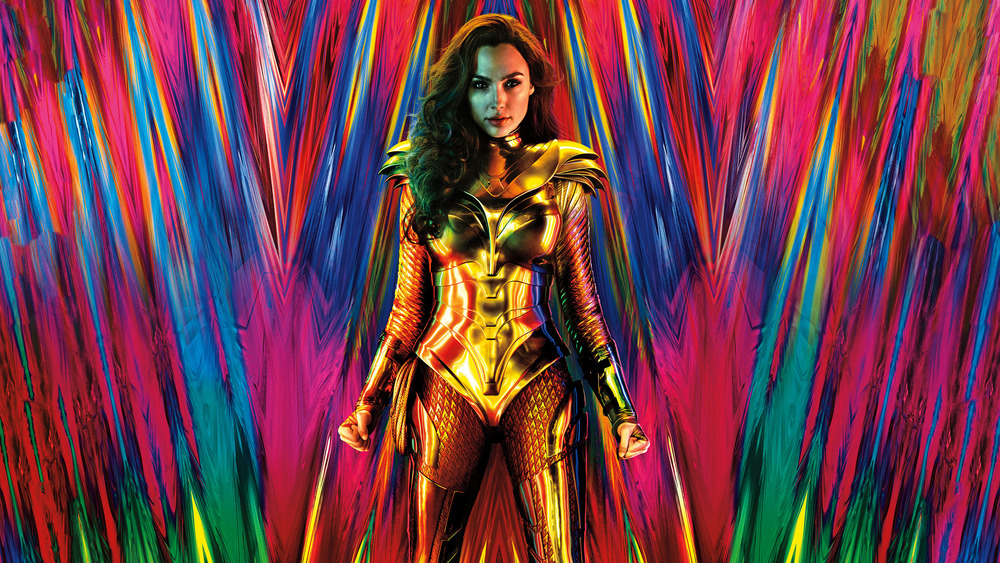 Warner Bros./DC Entertainment
There's always a sense of camaraderie at opening night for a superhero movie. With dozens of eager fans packed into one dark room lit only by the action scenes before them, every reaction from the laughs to the gasps is louder than they will ever be in the theater's coming weeks. Unfortunately, this year, those who can't safely attend a theater showing are stuck trading that thrilling experience for a cozier viewing of the highly anticipated Wonder Woman 1984.
The film is the first of 18 Warner Bros. movies getting a hybrid release in theaters and on HBO Max at the same time in the United States. As the sequel to 2017's smash hit Wonder Woman, the upcoming Wonder Woman 1984 finds Diana Prince (Gal Gadot) laying low in the vibrant 1980s, trying not to draw attention to her superpowers, until she must save the world once more. Like any would-be summer blockbuster, WW84 was made to be seen on a big screen with surround sound, but after several delays due to the pandemic, Warner Bros. compromised on the hybrid release.
In an interview with Digital Spy, Gadot shared her own thoughts about the same-day release on HBO Max. "Look, if you would have told me a year ago that that's gonna be the case, I would flip out and be super angry," she explained. "But the truth of the matter is we just didn't have other, better options."
Gadot found a silver lining in the hybrid release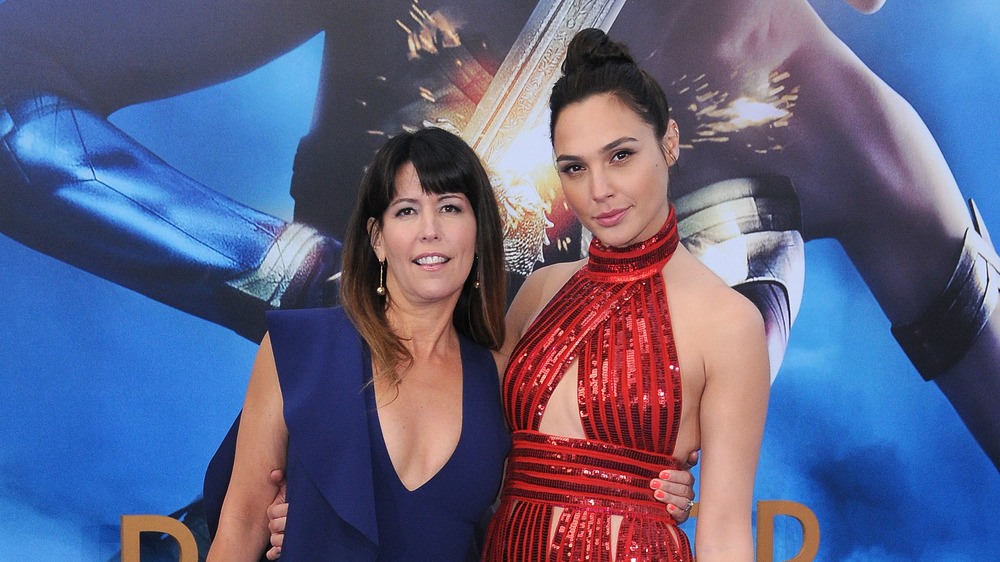 Barry King/Getty Images
After some delays that actually predated the pandemic, Wonder Woman 1984 was set to release in June, but COVID-19 interfered with that plan and now it's set to debut on December 25. "We felt like we were sitting on this movie for such a long time," Gadot said. "We shot the movie in 2018, we started promoting the movie in 2019, we pushed the movie four times. We felt like the movie was so relevant to what's happening in the world right now that you come to a place at a certain time where you're like, 'OK, I just want people to watch the movie.'"
Despite not having the typical theatrical premiere, Gadot has found a silver lining in the film's unusual release. "The idea of having people be able to watch the movie on a Christmas morning just warmed my heart," she said.
Patty Jenkins, director of both Wonder Woman movies (and the newly-announced upcoming Star Wars film Rogue Squadron, told Digital Spy she's seen WW84 about 150 times, but she's sad she hasn't seen it with an audience — and might never get to. About the HBO Max release, Jenkins said, "When I first heard the idea, I both felt skeptical and gasped with excitement because I was like 'Oh my god that's so right.'" She loves the theatrical experience for the ability to share something with the audience, but this is just a different way to do that while we're "all going through something together," as she explained.
With everyone having spent the last several months at home, Wonder Woman 1984 will certainly be a welcome Christmas present. But you'd better have some comfortable seats to watch it in, because it has a supersized runtime that leads into a post-credits scene that even critics haven't seen yet.