Wonder Woman 1984 Has A Super-Sized Runtime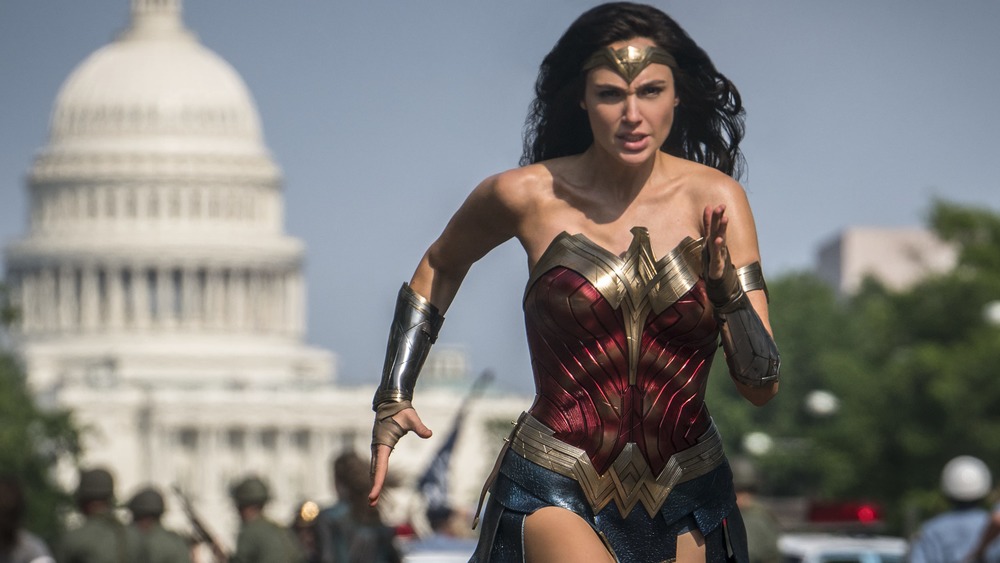 Warner Bros./DC Entertainment
Hype has been at an all-time high for the follow-up to 2017's Wonder Woman pretty much since the first film came out. It was met with massive critical and commercial acclaim, grossing $820 million at the worldwide box office in the process. Fans have waited a long time to see the sequel, and while they had a wait a little longer than expected, it's soon going to be available for all to see later this month. 
The trailer for Wonder Woman 1984 came out almost a year ago now, with a planned release date of June 5, 2020 — already pushed back from its original November 2019 date. Of course, the COVID-19 pandemic again delayed the release (as well as the releases of pretty much every major blockbuster that was supposed to come out in the summer of 2020, minus Tenet). 
While it looks like vaccines may begin to roll out before the end of the year, most people won't have access to the shot until well into 2021. That means a lot of businesses, including movie theaters, will still have restrictions in place for quite a while, but that isn't stopping Wonder Woman 1984. The big-budget superhero film is defying all expectations by arriving on December 25, 2020 in theaters (where they're open) and on HBO Max. You can watch the film however you're most comfortable — and either way, you better have a comfortable seat, as its runtime suggests a whole lot of story for the Amazonian Princess. 
Wonder Woman 1984 will be 151 minutes in length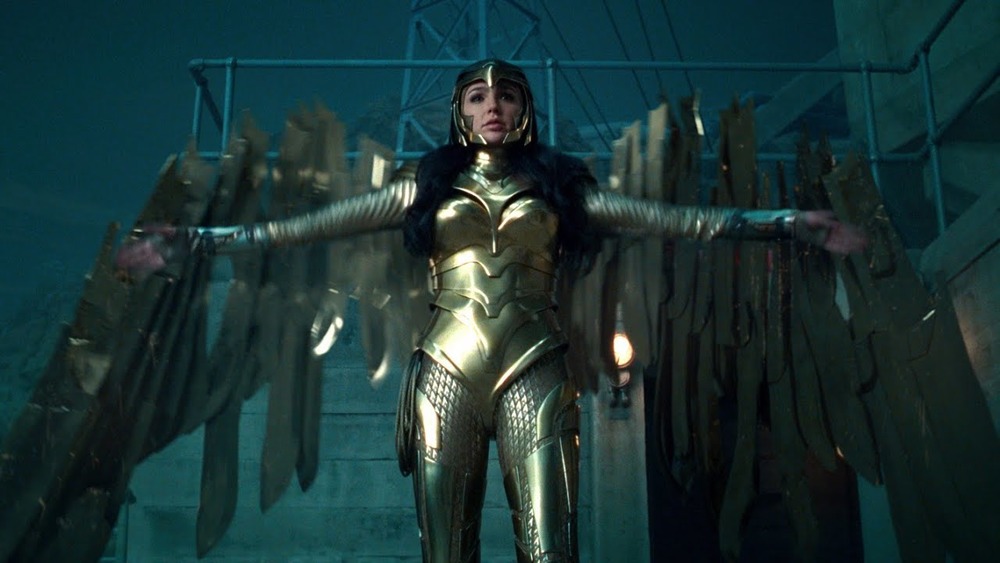 Warner Bros./DC Entertainment
According to Collider, the superhero sequel will have an action-packed runtime of 2 hours and 31 minutes. That's not too far off from the original Wonder Woman, which had a runtime of 2 hours and 29 minutes, and considering all of the plot points 1984 is trying to squeeze in — namely introducing Cheetah (Kristen Wiig) and Maxwell Lord (Pedro Pascal) while bringing Steve Trevor (Chris Pine) back from the dead — there's a lot of story to squeeze into two-and-a-half hours. The movie can definitely earn its lengthy runtime, and for those of you planning on streaming the film on HBO Max, you can always pause it to grab a snack or use the restroom if you need to. 
As it stands, Wonder Woman 1984 is one of the longer DC films in recent memory. At 151 minutes, its runtime exceeds that of Aquaman (142 minutes), Suicide Squad (123 minutes), and the theatrical cut of Justice League (120 minutes). Birds of Prey, which actually managed to sneak into theaters this year before the pandemic, is a breezy 109 minutes. At any rate, the runtime for WW84 was originally supposed to be a lot longer. In a separate Collider interview, director Patty Jenkins revealed her original cut of the film came in at 2 hours and 45 minutes, so we know the team left some scenes on the cutting room floor.
Wonder Woman 1984 debuting in theaters simultaneously with streaming is a game-changer for the movie industry. It remains to be seen if studios will continue implementing this strategy going forward, but whether you see the superhero sequel in theaters or at home, you're definitely getting your money's worth with this super-sized runtime.