What You Didn't Notice About Johnny Lawrence's Cars In Cobra Kai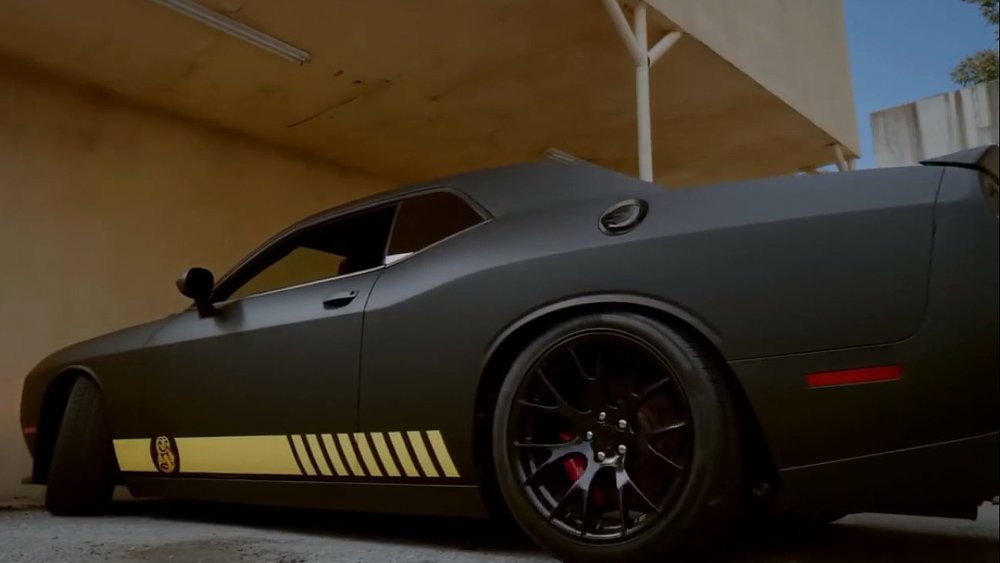 Netflix
There are a lot of major returning characters from The Karate Kid in the YouTube-turned-Netflix series Cobra Kai, including Johnny Lawrence (William Zabka), Daniel LaRusso (Ralph Macchio), and John Kreese (Martin Kove), just to name a few. While that's understandably the focus of the revival's buzz, another element that deserves attention is the cars. For example, did you know that Mr. Miyagi's (Pat Morita) actual 1947 Ford Super Deluxe convertible from the original The Karate Kid shows up during the run of Cobra Kai? Ralph Macchio was gifted the classic car in real life at the end of The Karate Kid Part III and kept it long enough that it could make a comeback on Cobra Kai.
The car Johnny drives at the start of Cobra Kai may not be the exact one he has in The Karate Kid, but it is very similar. The car in question is a 1991 Pontiac Firebird. You might recall that part of Johnny' status over Daniel at the beginning of The Karate Kid was that he owned a car while Daniel tooled around on a bicycle. The car was a representation of Johnny's status both socially and financially, lending its lingering presence in the characters' lives some real thematic heft.
A Firebird rises from the ashes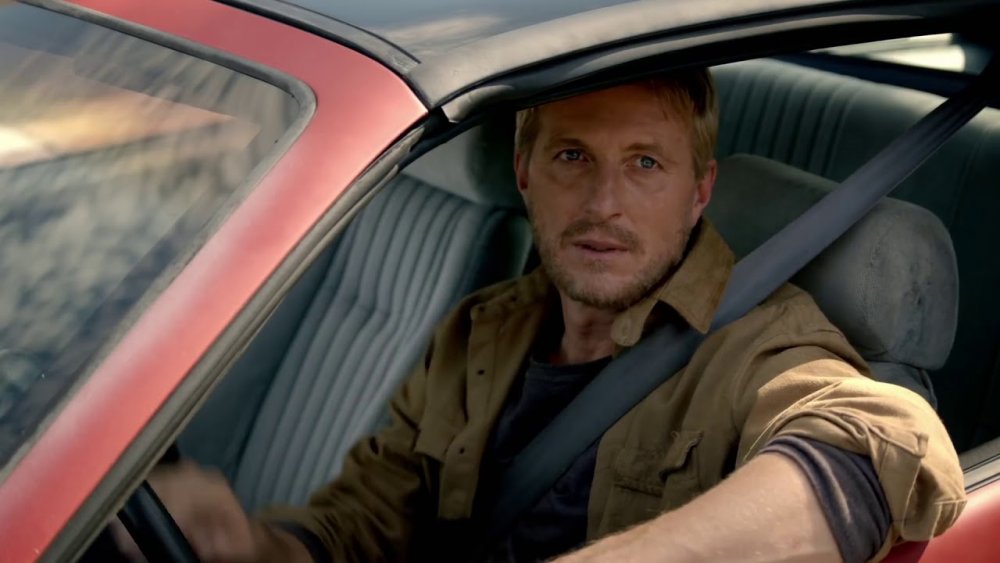 Netflix
By the time Cobra Kai starts, a beat-up sports car doesn't necessarily carry with it the kind of status it would have in the 1980s. Considering that Cobra Kai begins with Johnny as a middle-aged alcoholic with very few job prospects, his car is kind of a classic, stereotypical sign of a mid-life crisis. What once informed Johnny's superiority now represents a virility lost.
However, that doesn't mean that Johnny's car means nothing to him. In fact, he gets pretty mad when Daniel's daughter Sam (Mary Mouser) and her friends accidentally crash into the Firebird. And Johnny's obviously even more furious when Daniel's cousin Louie torches the car.
In some ways, Johnny's Firebird getting set ablaze works in his favor. For one thing, it helps him leave a part of his past behind. The Firebird is kind of like a phoenix, with Johnny and the Cobra Kai dojo rising from the ashes.
Cobra Kai is a new challenger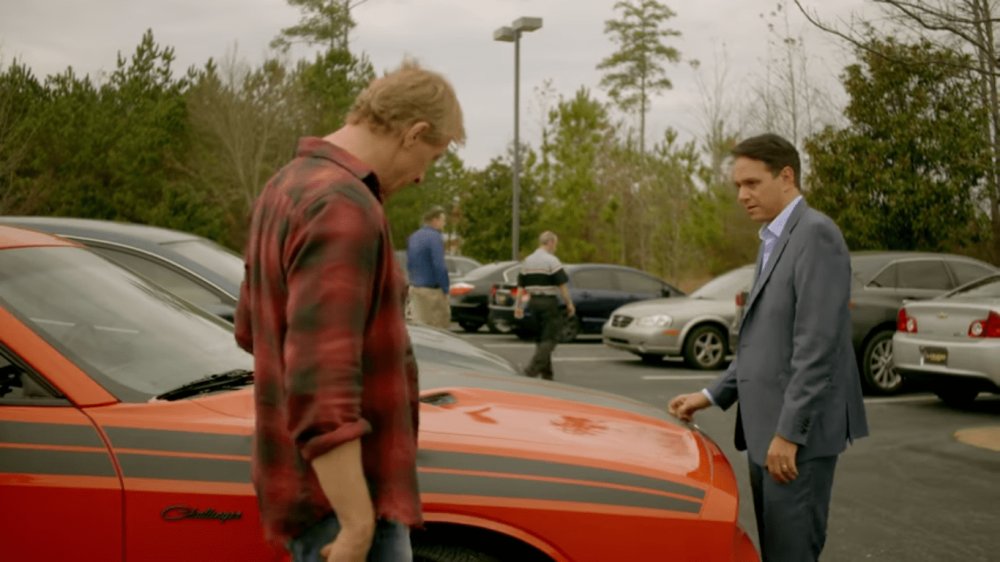 Netflix
Since Sam and Louie both play some part in the destruction of Johnny's beloved Firebird, it ends up falling to Daniel and his car dealership to make good on the situation. And this moment, too, is positive and defining for Johnny.
While Daniel does his best to push Johnny towards buying an older, more age-appropriate vehicle, Johnny immediately spots what is probably the best car on the used lot: a 2009 Dodge Challenger. The car is red when Johnny obtains it, but he reinvents the new car — and himself in the process — during Cobra Kai season 2 when he has it painted black and customized to add Cobra Kai decals (and, let's not forget, that killer snake-shaped gear shift).
Even the name "Challenger" is suggestive of something in itself. With Cobra Kai gaining students all the time, Daniel decides to combat the dojo by starting his own: Miyagi-Do Karate. In a sense, Johnny is literally a challenger to Daniel, and the Dodge Challenger is definitely a representation that Johnny has regained the strength he lost when the Firebird was burned.
Cobra Kai is available on Netflix now, with a third season due in 2021.