Who Is The Actress That Plays Jessica In Lifetime's A Recipe For Seduction?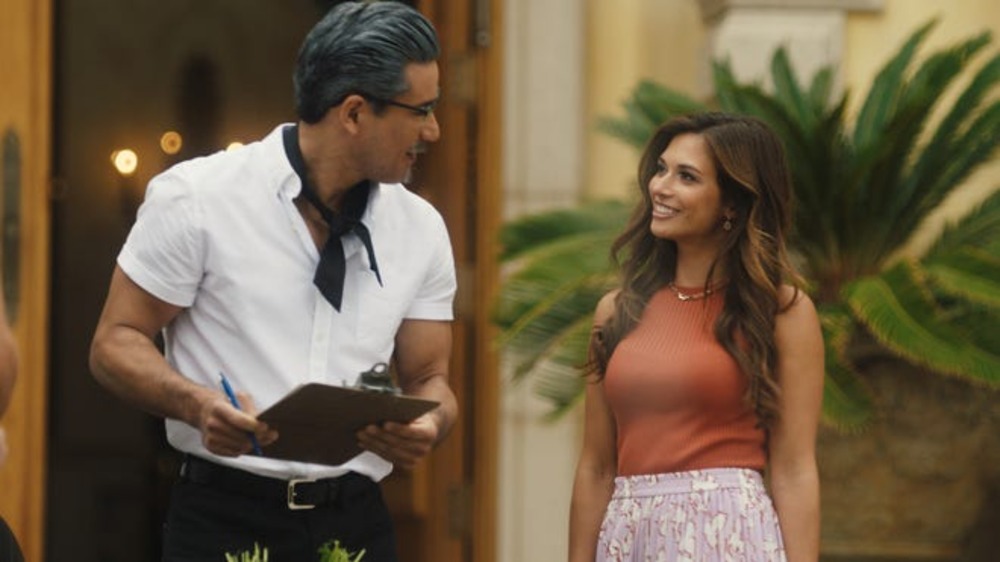 Lifetime
The weirdness of 2020 just keeps on coming thanks to Lifetime's A Recipe for Seduction, a KFC-branded mini-movie about Harland Sanders (Mario Lopez) falling for the daughter of his employer, Jessica (Justene Alpert). Poor Jessica is being forced into marrying a total jerk by her mother, who needs money fast so that she won't have to sell any of those dolphin statues by her pool to pay off the debt her husband left the family swimming in upon his death. Unfortunately for her unstable mother, Jessica has other plans for her future: Namely, she wants to marry Sanders and support his dreams of changing the world with his recipe of secret spices.
While Lopez's Sanders is the mini-movie's biggest draw, Alpert's Jessica is the true star. As is customary for a Lifetime movie, she's the hero of her own story, and it's up to her to save her chicken-cooking soulmate from danger, while also securing her happily ever after. And the character's actions are only believable because of how committed Alpert is to the role. 
A quick glance at Alpert's IMDb page reveals that she's an up-and-coming actress with experience in the realm of TV movies. Prior to romancing Colonel Sanders, she starred in Genie in a Bikini, Damaged Goods, A Man for Every Month, and The Matchmaker's Playbook. However, if you don't typically watch made for TV movies, but Alpert still looks familiar that's likely thanks to her role in the popular Amazon series Bosch.
A Recipe for Seduction star Justene Alpert previously appeared on season 3 of Bosch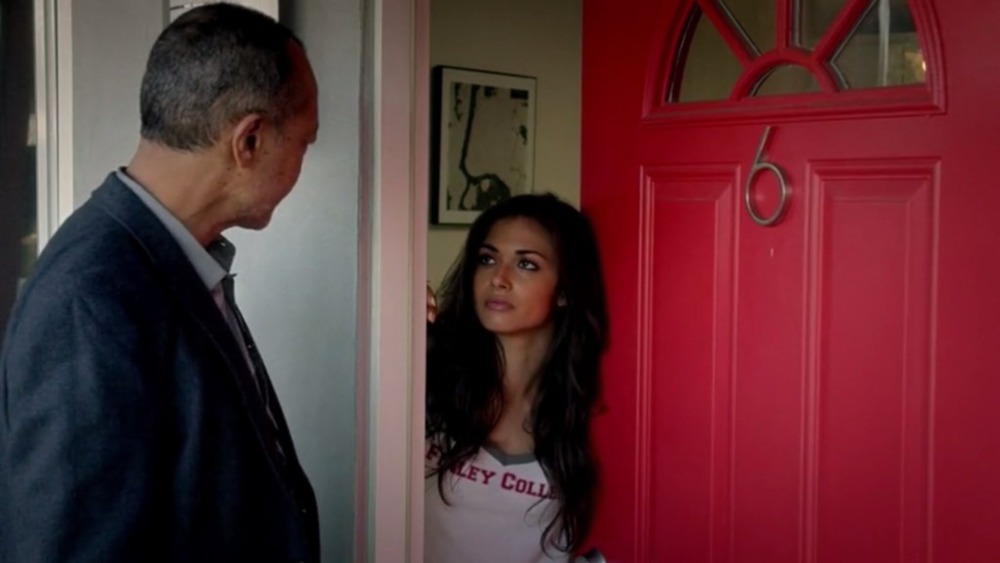 Amazon Studios
Before she landed a lead role in A Recipe for Seduction, Alpert's biggest role to date was a six-episode stint on the Amazon series Bosch. In season 4, she appeared opposite series star Titus Welliver as Marissa Marta, who was at times an uncooperative witness to a crime.
While her TV and film credits are still limited, Alpert is also known for being a cheerleader for the Los Angeles Rams. In February 2020, she posted a photo on her Instagram reminiscing about getting to cheer at a previous Super Bowl. "When you're about to step on the field for Super Bowl... There is no feeling like it!," she wrote. "In this exact moment I was holding back tears, cheesin' SO hard, trying to calm my nerves because I could hear my own breath and in complete disbelief I was living the dream with teammates, my coach and had my parents in the stands. Oh man, I can't wait for today's game! Feeling all sorts of nostalgia on this beautiful day!"
Between her career as a professional cheerleader and her appearance in Lifetime's buzzy KFC romance, Alpert seems to be keeping plenty busy — and if A Recipe for Seduction spawns a franchise, like we're not-so-secretly hoping it will, then we'll surely be seeing more of Jessica Sanders (and Alpert) in the future.