A Recipe For Seduction: Here's How You Can Watch Lifetime's KFC Mini-Movie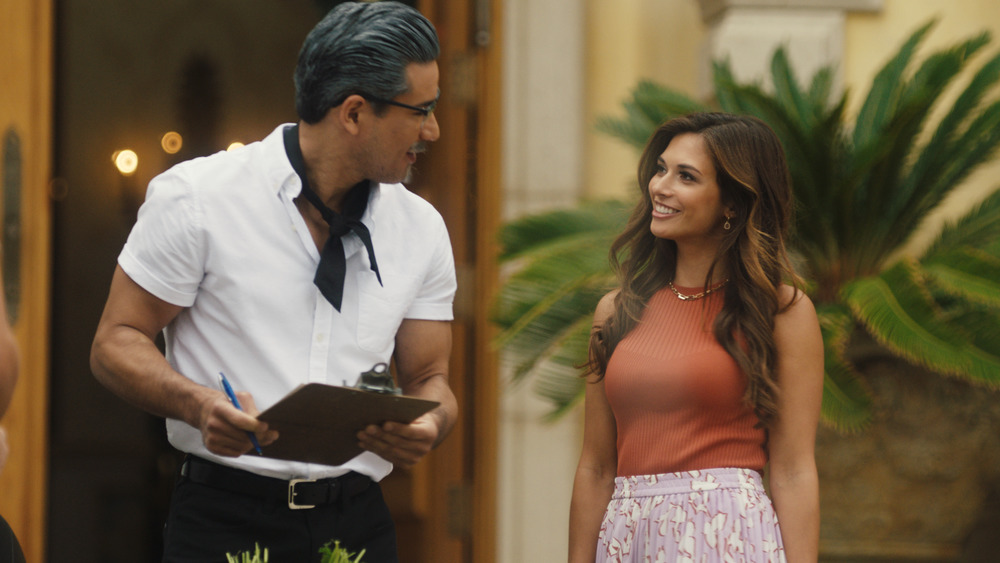 Lifetime
Kentucky Fried Chicken is known across the world for its 11 herbs and spices, paving the way for fast-food fried chicken to become a staple of million of people's diets. Recently, the restaurant has made headlines — but not for a new Famous Bowl or a sandwich where the bread slices have been swapped out for pieces of fried chicken. No, KFC is now in the news for a finger-licking Lifetime original mini-movie that's set to debut on the network on Sunday, December 13. 
While an assortment of comedians from Norm Mandonald to Jim Gaffigan have portrayed the Colonel over the years, this time around, KFC got '90s hunk Mario Lopez of Saved by the Bell fame to don the salt-and-pepper goatee. A press release announcing A Recipe for Seduction promises a "steamy holiday love affair" that will see an heiress' mother hand-selecting the handsome Colonel Sanders to woo her daughter. Once he arrives on the scene, however, Sanders slowly begins unraveling the mother's plans (via CNN).
At just 15 minutes in length, A Recipe for Seduction is the fast-food-themed holiday flick you didn't know you needed in 2020. Luckily, there are plenty of ways for you to watch the short film that's certainly intended for you to place an order for a fried chicken bucket through Uber Eats once it's over.

You can watch A Recipe for Seduction on various Lifetime platforms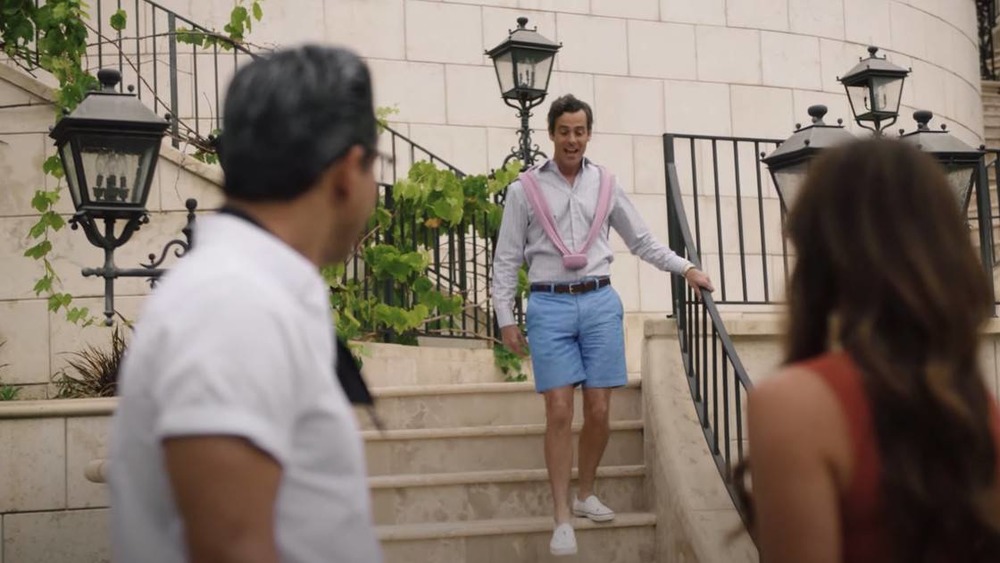 Lifetime
Whether you have cable or cut the cord long ago, there are plenty of ways for you to check out A Recipe for Seduction. 
The film airs on the Lifetime channel this Sunday, December 13, at 12 PM ET. With just a 15-minute runtime, A Recipe for Seduction is easy enough to fit into your schedule. In fact, with a noon airtime, you can turn it on as you're munching on a mid-day snack — and if it isn't fried chicken, then what are you even doing here? 
Lifetime will continue to air the flick throughout the holiday season, so if you miss it on December 13, then you should be able to find another airdate at some point within the next few weeks. The network will also have the film available on its app and video-on-demand platform. Additionally, you can visit Lifetime's Christmas movies page to check out A Recipe for Seduction on your smartphone or laptop. 
As expected, A Recipe for Seduction is mostly just a commercial in disguise, as the company is offering a special promotion through Uber Eats. When you make an order of at least $20 through Uber Eats, KFC will throw in an extra six crispy chicken tenders for free. The promotion will be available starting on Sunday, December 13 and will last until Saturday, December 19, and you can access it through UberEats.com or the Uber Eats app. 
There are plenty of Lifetime movies you can watch this year, but only one centers around a hunky fast food mascot and provides you with free fried chicken.