Amazon Renews Bosch For Season 5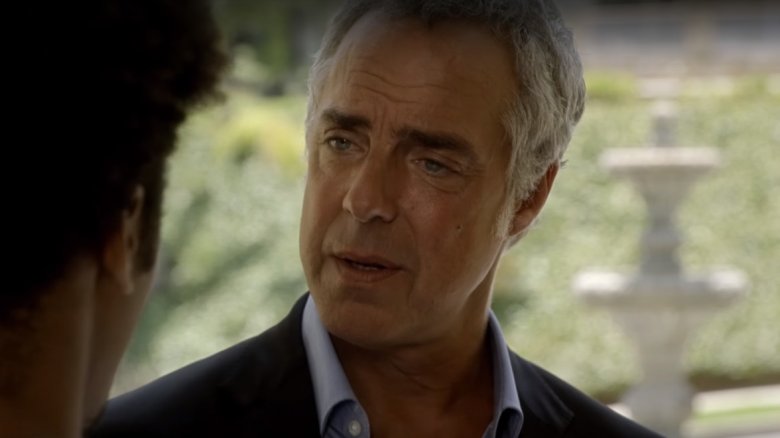 There's a riot going on.
Amazon's Bosch is coming back for a fourth season this spring, but the streaming service is already thinking beyond those boundaries. Along with a release for the first trailer for the series' fourth outing, Amazon has announced that the show will officially continue on for at least one more season. You can watch the trailer for the new episodes up above.
According to Deadline, the fourth season in the series will explore the investigation of and reaction to the murder of a civil rights lawyer on the eve of a high-profile trial against the LAPD, with Detective Bosch tasked with solving the crime before protests in the city boil over into riots. With time running out and tensions rising, he will have to doggedly pursue every lead, even if the trail of clues begins to implicate the LAPD itself.
The series, Amazon's longest-running one-hour show, was developed for television by Eric Overmyer, whose previous credits as a producer include The Wire, Treme, Boardwalk Empire and The Affair. Overmyer, who previously left the production after three seasons to serve as showrunner on Amazon's The Man in the High Castle, will return to oversee the show for season five.
Daniel Pyne, who took over showrunning duties after Overmyer's departure, will stay on in his position after Overmyer's return, with the duo serving as co-showrunners on the series in the future.
Bosch stars Titus Welliver as the titular homicide detective Hieronymus "Harry" Bosch, who has been the lead character in 21 police procedural novels by Michael Connelly since being introduced in 1992.
The fourth season of Bosch will see the detective continuing his pursuit of his mother's murderer while largely pulling material from the sixth book in the series, Angels Flight, which was published in 1999. That book explored tension and animosity in Los Angeles in the years post-Rodney King, with a backdrop of unrest amidst rising criticism of the LAPD's violent interrogation tactics. 
"I don't think we could have chosen a more timely story to tell," said Connelly, speaking to Deadline.
"Each season's better than the one before," the author said in a video update on the fourth season's progress in September 2017. "I'm very confident that's going to happen again."
With 15 books' worth of material still left to explore in the Bosch novels, there's plenty left in the tank for further stories; according to Connelly, the series' creative team feels like they're just now hitting their stride. 
We'll see what the viewers think when the series returns with ten new episodes on Friday, April 13.