What We Could Have Seen From Jeffrey Dean Morgan In Shameless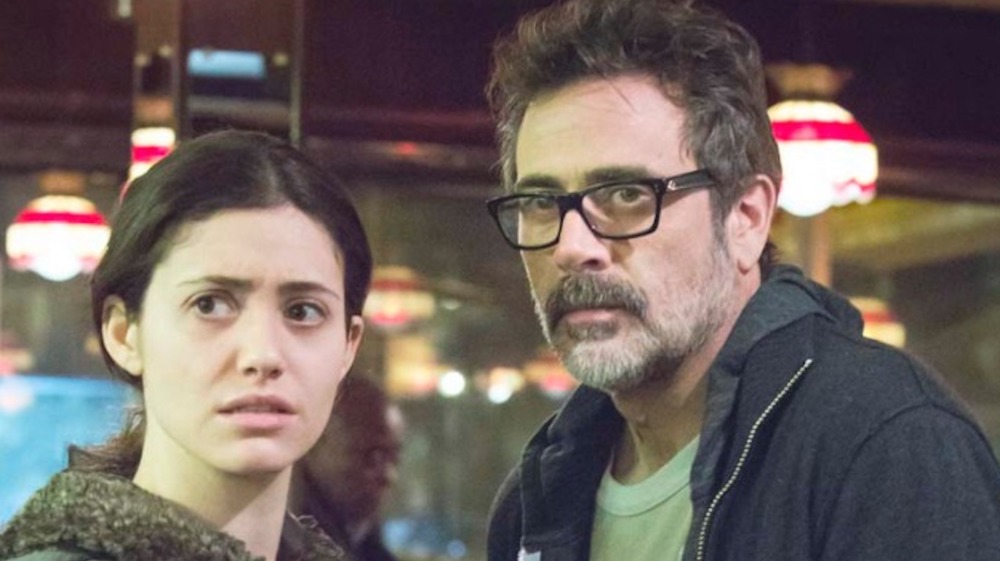 Showtime
Pandemic be damned, the eleventh and final season of Shameless is officially here. And if the prior ten seasons have taught fans anything, it's that there's no limit to the depths of Frank Gallagher (William H. Macy) and his wily family's depravity. You can likely also expect a slew of new faces to enter and quickly exit the lives of everybody's favorite South Side grifters, as they barrel blindly toward the series' finish line.
That has, after all, been as regular an occurrence throughout Shameless' series run as a vintage Frank blackout, with the likes of Regina King (HBO's Watchmen), Katey Sagal (Sons of Anarchy), Luis Guzmán (Boogie Nights), Sherilyn Fenn (Twin Peaks), and many more popping in to deliver memorable (and memorably brief) runs on the series. Perhaps the briefest run from a recognizable face came in Shameless' season 4 finale with the appearance of Jeffrey Dean Morgan as the new boss and potential love interest of Emmy Rossum's Fiona.
The former Watchmen and current The Walking Dead star appeared in the episode as Charlie Peters, the man behind the diner Fiona was forced to work at as part of her probation agreement after that unfortunate narcotics mishap with little Liam. While the diner itself would go on to play a major role in Fiona's narrative, Charlie was noticeably absent after that one-episode appearance. In his place was another rough-and-tumble type in Dermot Mulroney's Sean Pierce, leaving fans to wonder what the heck happened to Morgan's Charlie.
There's little there to the story, with a scheduling conflict arising after Morgan scored a lead role on History Channel's star-studded Texas Rising mini-series. Morgan more than left his mark on Shameless with that one-off appearance though, leaving fans to wonder what might've been. 
Jeffrey Dean Morgan's Shameless role would've played to his many strengths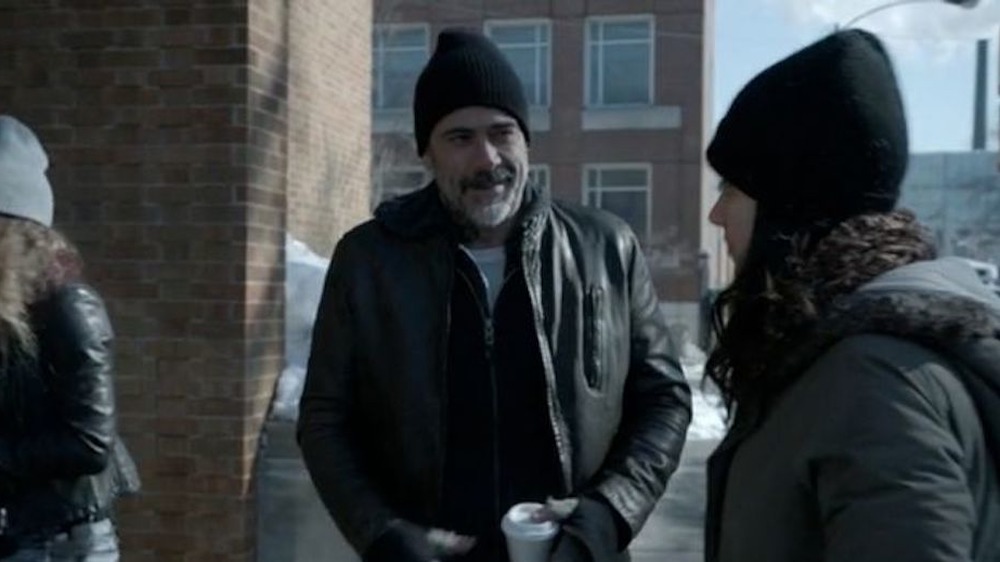 Showtime
Assuming Jeffrey Dean Morgan's Shameless arc followed the same as Mulroney's, what might've been was another scene-stealing supporting turn from an actor who's made great sport of delivering them throughout his career. Perhaps more than any other role on his résumé, Shameless' Charlie seemed particularly well-suited to capitalize on every aspect of Morgan's on-screen skill-set (which includes conveying easy-going charm, cocksure swagger, intimidating physicality, fierce intellect, and a unexpected wounded-bird sort of soulfulness with equal ease).
Shameless die hards can tell you that Sean's arc was one of the most intriguing of the series' supporting players too. Himself a recovering addict, Sean spent the bulk of season 5 unsuccessfully trying to mentor Fiona in the ways of 12-step programs and keeping a low-profile personal life. After growing close in season 5, he spent season 6 entrenched in a complicated but satisfying relationship with her, very nearly tying the not in the season finale.
Said nuptials were broken up in vintage Gallagher fashion though, with Sean's continued heroin abuse shockingly coming to light. As it was, he quickly departed the Gallagher's orbit save for a hilariously cringe-worthy season 8 cameo. But as genuinely solid as Mulroney is in the role, one can't help but think the dramatically bountiful part still seemed distinctly tailored to fit Morgan.
Perhaps more importantly, the on screen chemistry Morgan shared with Emmy Rossum in that single episode was more than palpable, signaling the character's ensuing entanglements might've led to even higher dramatic highs and lows had he been able to return. Sadly, Shameless fandom never really got to see the man-who-would-be-Negan tangle with the mighty Fiona Gallagher, and that remains a legitimate tragedy.