Dave Bautista Teases Big Changes For Guardians Of The Galaxy 3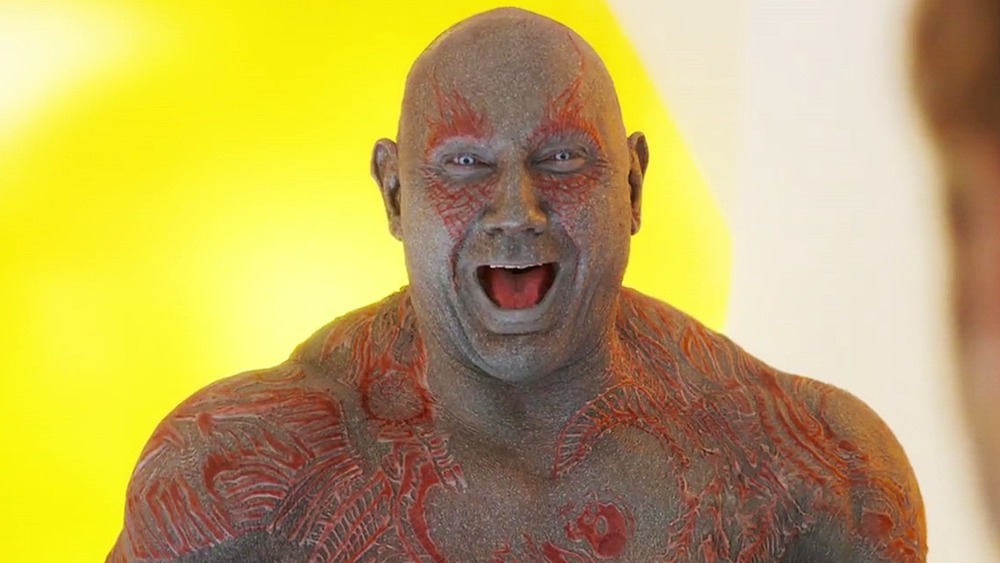 Marvel Studios
Guardians of the Galaxy Vol. 3 is one of the most eagerly awaited Marvel Cinematic Universe movies in the pipeline, and with the various delays in the film's production, MCU fans still have a long way to go before Peter Quill (Chris Pratt) and his ragtag team of misfits grace the big screen once more. Fortunately, the wait is made slightly more palatable by the fact that writer-director James Gunn has announced the Guardians of the Galaxy Holiday Special, which is set to hit Disney+ at the end of 2022 — but still, one can't help but wonder how the three-quel proper is doing.
Fortunately, Dave Bautista, who plays Drax the Destroyer, has now offered a nice update on the upcoming movie. What's more, the news he brings is pretty interesting, since it indicates that the project's status is set to change in a major way.
Dave Bautista says 'storylines have changed' in the MCU, affecting Guardians Vol. 3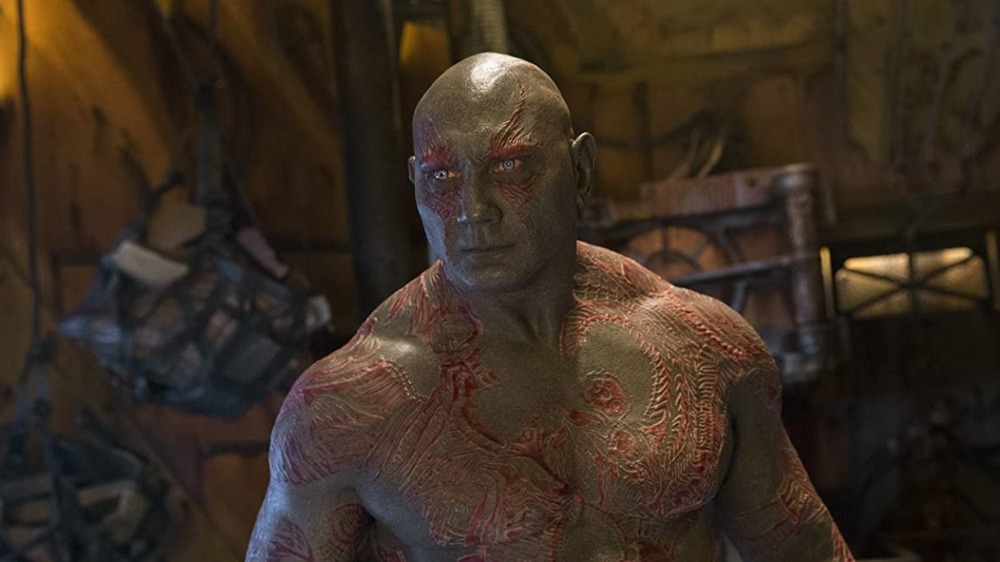 Marvel Studios
Looks like Drax is finally getting ready to climb back in the saddle, as are the rest of the Guardians of the Galaxy. 
In a December 2020 interview with Entertainment Weekly, Bautista revealed that he and the rest of the gang start shooting Guardians of the Galaxy Vol. 3 in late 2021. "I believe it's okay to say that we will go into production late next year," the actor said. 
Bautista also revealed that he's seen a draft of the script, though he didn't (read: couldn't) dish up any juicy details about the story — and he suspects that the information wouldn't even be accurate anyhow. "I saw a script early on when we were all on schedule and James Gunn was attached before everything went nutso," Bautista said. "I believe because [Marvel's] whole calendar has changed [due to the pandemic-induced production delays], that storylines have changed, and they won't intersect like originally planned."
Despite the actor's careful words, Gunn has specifically noted that the changes he's made in the script are very minor, so there's a fair chance Bautista will have a decent idea of where the story is heading when the Guardians gather in late 2021. As for the rest of us, we'll just have to wait until Guardians of the Galaxy vol. 3 arrives in 2023. Anyone have a time machine handy?