The Major Animated Movie Going Straight To Disney+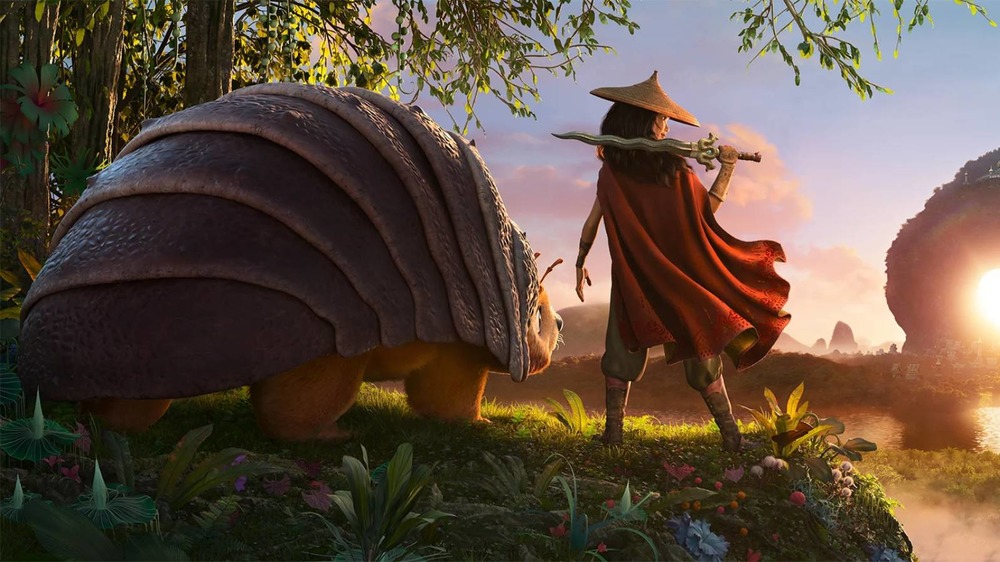 Disney
Disney fans have been waiting with bated breath for Disney Investor Day 2020. While this last year didn't give us a D23 Expo, where a lot of Disney movie and TV show news typically drops, this event promised to show what fans of Marvel, Star Wars, Pixar, and more can look forward to in the coming years. 
Shareholders may be excited to hear about all of that sweet, sweet revenue the company will make in the coming quarters, but average fans just want to know when we'll be able to watch future Disney flicks, especially considering 2020 saw delays in most of Disney's projects. While there's still a lot we don't know (and plans can always change), we know at least one highly-anticipated Disney animated film will go the way of Mulan and head straight to Disney+. 
Raya and the Last Dragon, which will follow Raya (Kelly Marie Tran) as she searches for (you guessed it) the last dragon to take down sinister monsters threatening her way of life, will debut on Disney+ and in theaters on the same day. Here's what you need to know so that you can watch the film when it comes out on March 5, 2021. 

Raya and the Last Dragon will be available with Premier Access on Disney+ on March 5, 2021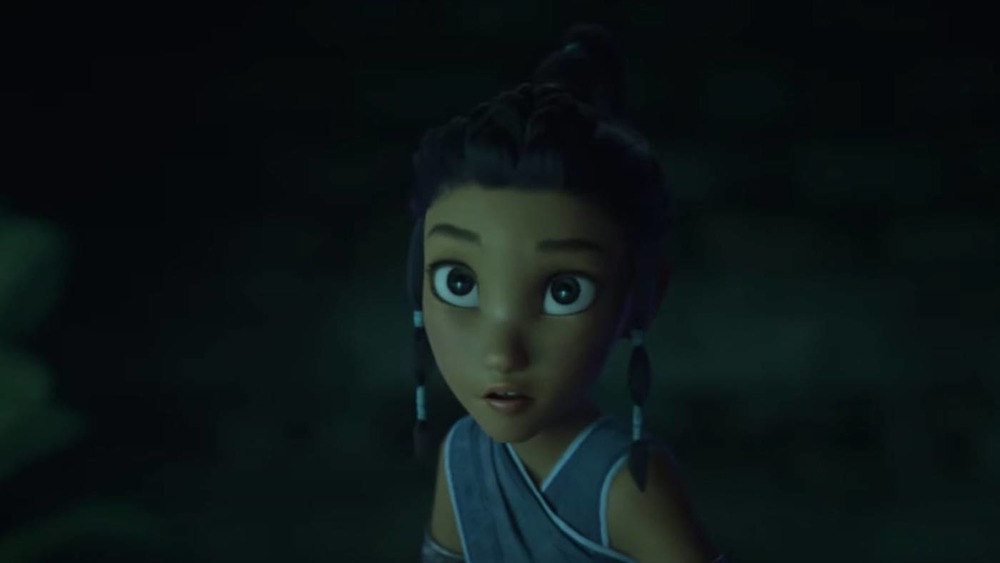 Disney
In a move reminiscent of Warner Bros. releasing its entire 2021 slate to theaters and HBO Max simultaneously, Disney will do something similar... at least with Raya and the Last Dragon. The animated fantasy film will debut in theaters (where they're open) as well as Disney+ on the same day — March 5, 2021. There's one caveat, though. 
While Warner Bros. films will be available to all HBO Max subscribers without an additional fee, Raya and the Last Dragon will be part of Disney+ Premier Access. This is what the company did with 2020's Mulan, with the film becoming available to individuals willing to pay an extra $29.99 to watch it, before it becomes available to all Disney+ subscribers three months later. That means if you want to watch the upcoming Disney flick, then you're probably going to have to shell out about $30. 
For a family of four, that's still cheaper than a trip to the theater, and while a COVID-19 vaccine should be available soon, a majority of the population won't be inoculated against the disease until later into 2021. That means a lot of states may still have lockdowns early in the year, so many movie theaters may still be closed by March. Allowing the film to debut on Disney+ at the same time it's in theaters means people can go to their local cineplex if it's safe, but those in areas with shutdowns can still watch it from the comfort and safety of home. Either way, we're just psyched to see the first Disney animated film since 2016's Moana.