How The Crown's Prince Charles Really Feels About A Fiction Disclaimer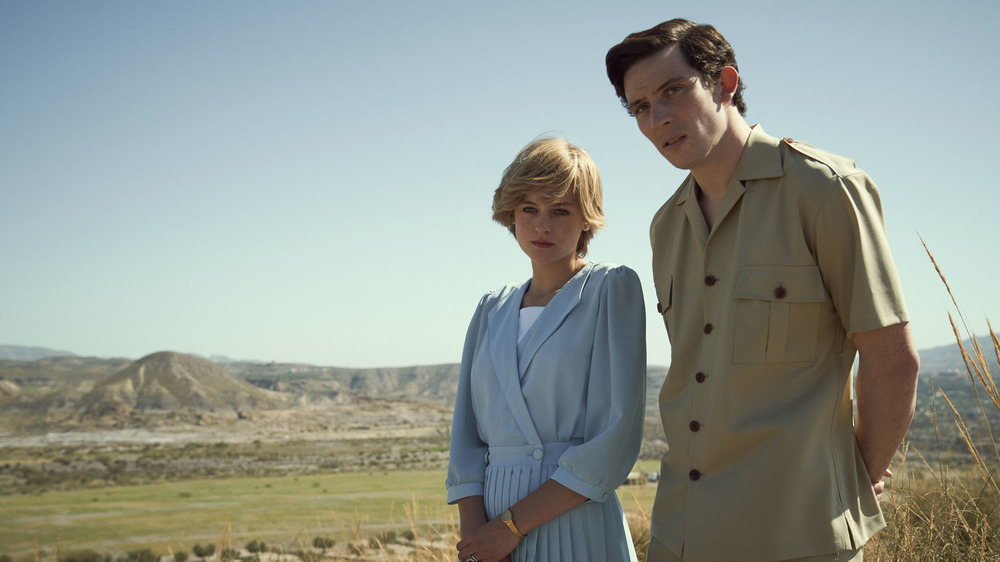 Netflix
One of the actors on The Crown has some thoughts about a potential "fiction disclaimer."
Josh O'Connor, who has portrayed Prince Charles on the Netflix series' third and fourth season, has responded to comments from the Culture Secretary of Great Britain, Oliver Dowden, who called for The Crown to feature a "fiction disclaimer."
Since it began airing in 2016, The Crown has dramatized the real life stories of Britain's current royal family, kicking off with Claire Foy as Elizabeth II as she takes over her late father's throne. Academy Award winner Olivia Colman has played an older Elizabeth since the third season, which also marked O'Connor's arrival as her son, Prince Charles. After joining the show in season three, season four, which dropped in November 2020, focuses almost exclusively on Charles and his doomed marriage to Princess Diana (Emma Corrin), sparing no detail.
Though The Crown does fictionalize some parts of the Windsor family's lives, their unflinching look at Charles and Diana's relationship has definitely ruffled some royal feathers. Here's what Josh O'Connor had to say about the facts and fictions of The Crown.
Josh O'Connor thinks a fiction disclaimer isn't necessary for The Crown
Netflix
As The Standard UK reports, O'Connor wasn't a fan of Dowden's comments, indicating that there's no need for the show to feature any sort of disclaimer — even calling Dowden's comments "a low blow" during the LA Times' podcast, The Envelope.
"In my opinion, it's pretty outrageous that he came out and said what he said," O'Connor said on the podcast. "Particularly in this time when he knows that the arts are struggling and they're on their knees, I think it's a bit of a low blow."
"My personal view is that audiences understand," the actor continued. "You have to show them the respect and understand that they're intelligent enough to see it for what it is, which is pure fiction."
O'Connor may feel this way, but the real Prince Charles and the real royal family, who aren't exactly portrayed in a flattering light, may feel differently. Unfortunately for the royals, however, Netflix has been clear that they have no plans to add any disclaimers about fact vs. fiction to the show.
The entirety of The Crown, including its controversial fourth season, is streaming on Netflix now.