How Emma Corrin Landed The Role Of Diana On The Crown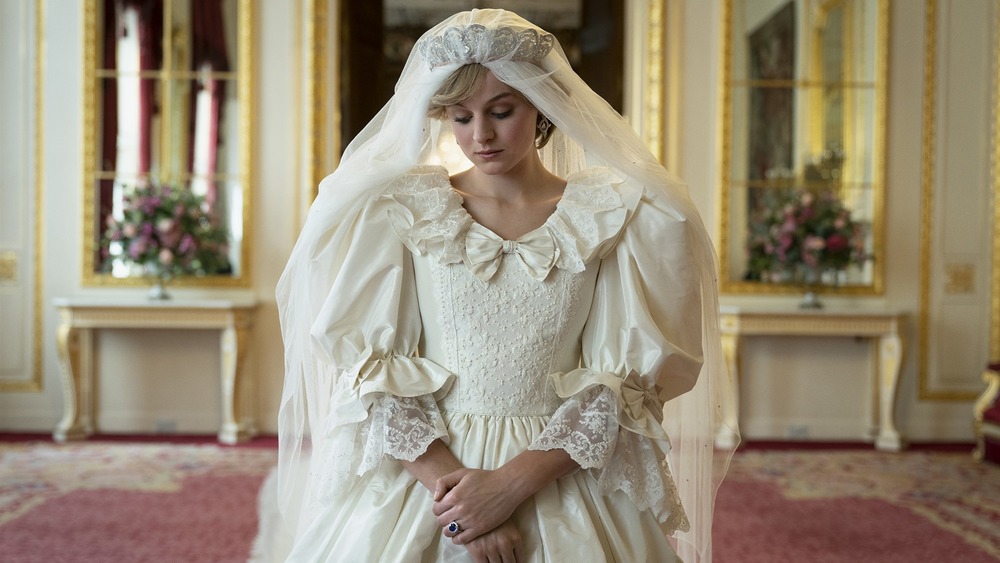 Netflix
Everyone get your tea and crumpets ready; it's time to binge-watch season 4 of The Crown.
The hit Netflix series follows the life of Queen Elizabeth II through various periods of her life, from a young monarch to a seasoned symbol of her country. The latest season sees Academy Award winner Olivia Colman portraying Her Royal Highness, but there's some additional intrigue this time around. Season 4 covers the queen's life between 1977 and 1990, which means fans can see her trade verbal jabs with the first female Prime Minister, Margaret Thatcher, played to perfection by Gillian Anderson. Thatcher isn't the only woman shaking things up within the royal family, as the show also introduces Lady Diana Spencer, portrayed by Emma Corrin.
The future princess would go on to become beloved by her country, and her untimely death in 1997 rocked the world. All these decades later, she's remained an enigmatic figure, and while it's no easy feat to portray an icon, Emma Corrin was more than up for the task. In a recent spread for Interview Magazine, Corrin revealed that she bore such a striking resemblance to the Princess of Wales that when her mother brought her into a cafe mere hours after the princess's death, several patrons fainted from the similarities. 
It's almost like Corrin was destined to play this part, and she has plenty to say about precisely how she prepared. 
Emma Corrin studied Princess Diana's mannerisms and worked with a speech therapist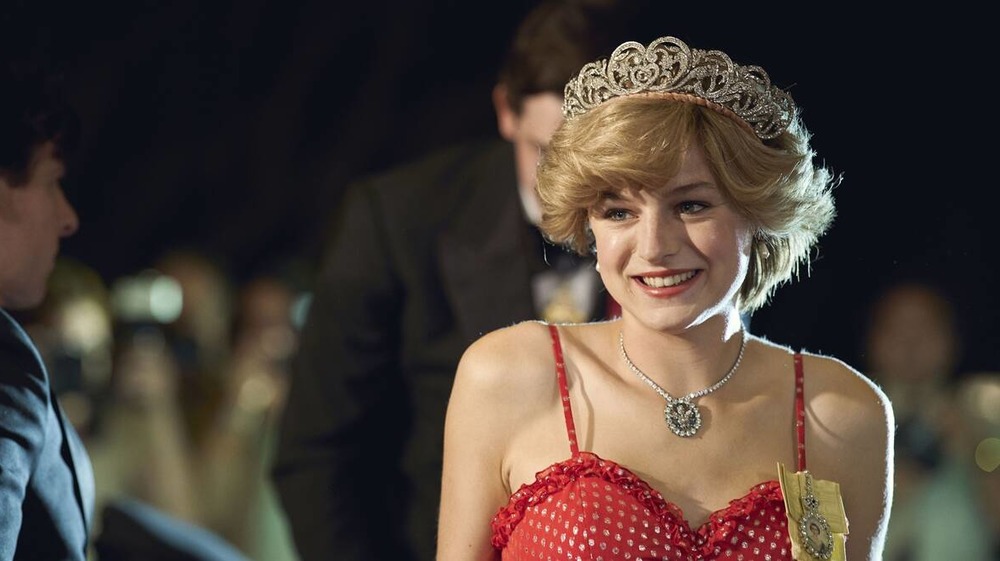 Netflix
Corrin starred in numerous theatrical productions while studying at Cambridge University. She found an agent shortly after graduation, and in 2018, she was asked to attend a casting call for the part of Camilla Parker Bowles, a role that would go to Emerald Fennell. Corrin says it wasn't an official audition; she was merely there to read as Diana against the Camilla actresses, but she prepared extensively anyway.
According to the article, Corrin watched the documentary film Diana: In Her Own Words "an estimated 15 times." She also practiced her lines alongside her mother, who just so happens to work as a speech therapist. As Corrin puts it, "There were things I tried to emulate, like Diana's head tilt and her voice. She had a very unique way of speaking."
She must have caught someone's attention because six months later, she was asked to return to do a chemistry read with the actor who would later be cast as a young Prince Charles, Josh O'Connor. She was offered the role of Diana on the spot. 
Throughout season 4, we see Princess Diana's transformation from a shy woman out of her depth to the People's Princess. It's a shame we won't see Corrin continue in the role, as Tenet star Elizabeth Debicki will transform into Diana for season 5. For now, you can tune into season 4 of The Crown, which is streaming in its entirety on Netflix, to see all of Corrin's hard work pay off.