Why Netflix's The Crown Doesn't Have A 'Fiction' Disclaimer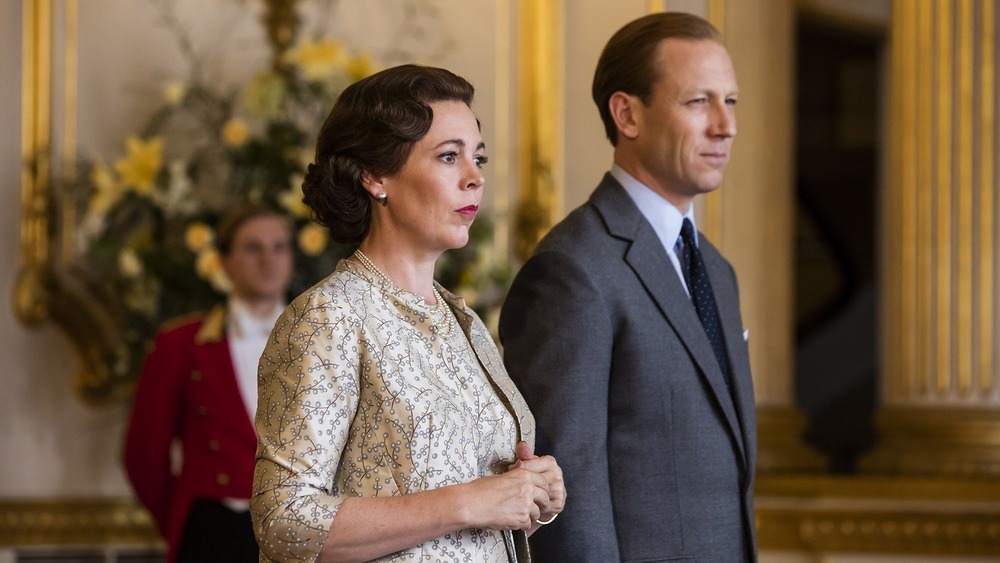 Netflix
The Crown is sticking to its story, despite pressure from the real-life royal family.
According to The Hollywood Reporter, Netflix, the exclusive home of Peter Morgan's expansive drama about the life and family of Queen Elizabeth II, has no plans to add any sort of "fiction" disclaimer to the series. The fourth season of The Crown dropped on the service in November of 2020.
When the series premiered in 2016, it focused on a young Elizabeth ascending to the throne, and for the first two seasons, Claire Foy, Matt Smith, and Vanessa Kirby as the queen, her consort Prince Philip, and her younger sister Princess Margaret. In seasons three and four, Olivia Colman, Tobias Menzies, and Helena Bonham Carter replaced Foy, Smith, and Kirby, respectively, and another group of actors will play older versions of the royals in season five — Imelda Staunton, Jonathan Pryce, and Lesley Manville, specifically.
The recent fourth season has made waves lately by covering one of the royal family's most tragic and difficult periods — specifically, the troubled marriage between Prince Charles (Josh O'Connor) and Princess Diana (Emma Corrin). Recently, the United Kingdom's culture secretary, Oliver Dowden, asked the streaming service to add a fiction label, saying that "beautifully produced work of fiction," Netflix "should be very clear at the beginning it is just that." Former U.K. press secretary Dickie Arbiter was much harsher, calling the season a "hatchet job on Prince Charles and a bit of a hatchet job on Diana." Here's what Netflix — and one of its stars — had to say about a potential "fiction" disclaimer. Spoilers for season four of The Crown ahead!
The Crown isn't a documentary, but a traditional drama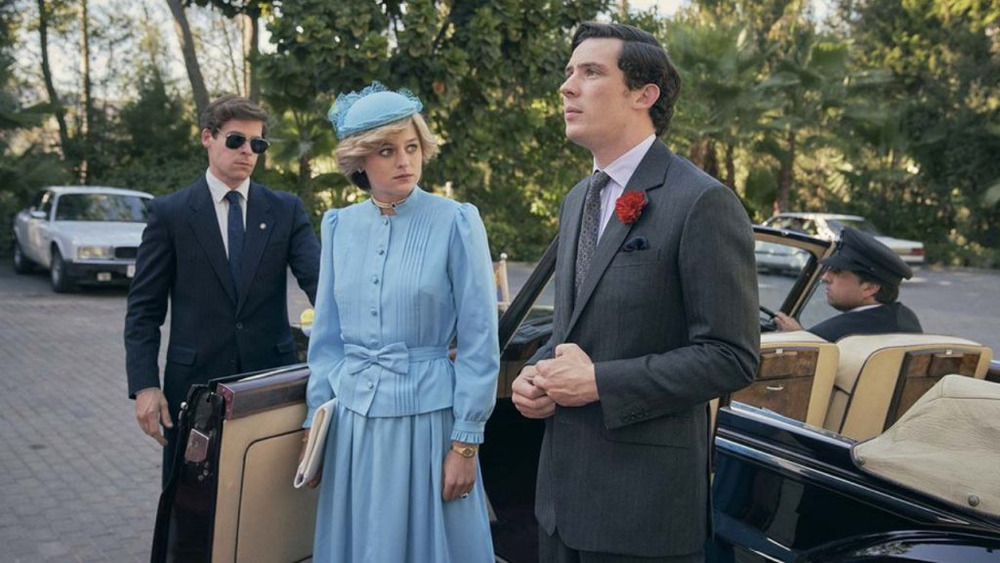 Netflix
In a statement obtained by THR, Netflix told the outlet, "We have always presented The Crown as a drama – and we have every confidence our members understand it's a work of fiction that's broadly based on historical events. As a result we have no plans – and see no need – to add a disclaimer."
However, Bonham Carter, who portrays the once party-hardy Princess Margaret in the middle of her life, seems to disagree with Netflix just a little bit. During a taping for an official podcast about The Crown, she did say that the streaming service could be clearer about fact versus fiction. "I do feel very strongly, because I think we have a moral responsibility to say, 'Hang on guys, this is not... it's not a drama-doc, we're making a drama,'" Bonham Carter said. "So they are two different entities."
Aside from the drama between Charles and Diana, there is one historical incident depicted in The Crown that's been making waves in the news — and it concerns Bonham Carter's character. In an episode that focuses specifically on Princess Margaret, the show puts forth the idea that Princess Margaret uncovered a family secret about two disabled royal cousins who were hidden away in an assisted living facility. Though those cousins did exist in real life, Morgan and his creative team center their story on Princess Margaret, though there's no concrete evidence that Margaret was the one who discovered this secret. Though Morgan's show is definitely based in reality, there's no denying that The Crown employs poetic license every now and then.
Debates about fact or fiction aside, The Crown's first four seasons are streaming on Netflix now.