The Royals You'll Never See On The Crown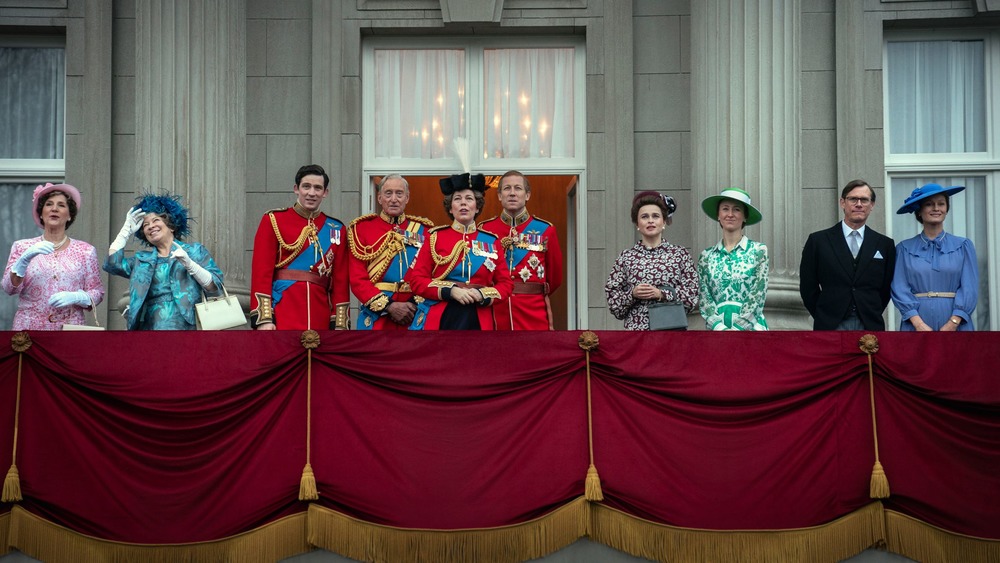 Des Willie/Netflix
Every season of Netflix's royal drama The Crown inches closer to the present, but that doesn't mean viewers should expect the Fab Four of Prince William, Kate Middleton, Prince Harry, and Meghan Markle to take center stage before the series ends.
While the show has been renewed through Season 6, series creator Peter Morgan has been clear about not extending the show any further. In fact, he explained to The Hollywood Reporter that he has a 20-year rule in place when it comes to dramatizing real events. "I'm much more comfortable writing about things that happened at least 20 years ago," he said. "I sort of have in my head a 20-year rule. That is enough time and enough distance to really understand something, to understand its role, to understand its position, to understand its relevance."
His argument is that no matter how interesting the drama surrounding the modern royals may seem now it's far too soon to know what sort of lasting impact Meghan and Harry's exit from the role of senior royals will have on history. And if it's not history, then Morgan isn't interested in trying to adapt it for television.
Meghan Markle and Prince Harry's story is still in progress, which means it will never feature on The Crown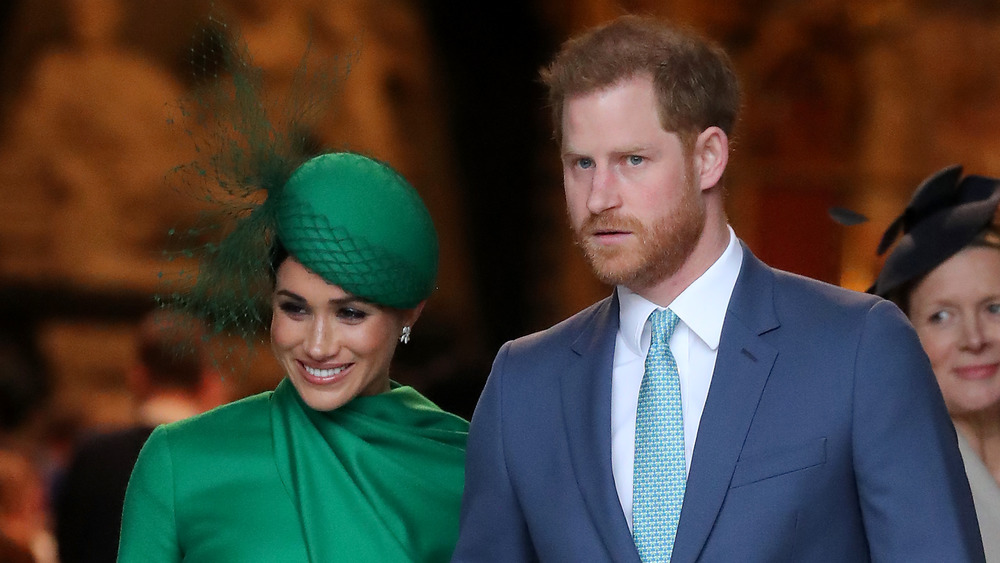 Chris Jackson/Getty Images
It's hard not to think about Meghan's current struggles while watching Emma Corrin as Princess Diana in The Crown season 4. The sense that history is repeating itself is palpable, especially in the way she is hounded by tabloids. But her story is still unfolding, which makes it off limits for the drama — and Morgan couldn't be happier about that.
"The Meghan and Harry story is nowhere near over yet," Morgan told Town & Country. "And I'm happy that I'm never going to write it."
That doesn't mean Harry and William won't feature in the series at all though. Both of the princes appear in season 4 as young children, and with the next season set to cover the events surrounding the death of Princess Diana, it stands to reason that Morgan will include them in the narrative. Their arcs may not get the same attention as Prince Charles' story, but it would be inauthentic not to have their place in the upcoming time period acknowledged.
But it will surely come as some relief to the royals that they won't have to worry about their modern private lives becoming storylines on The Crown in seasons 5 or 6. After all, they spend enough time fending off tabloid reports as it is, and for Morgan, the past is far more interesting than trying to decipher whatever is happening with the royals in the present.
"There have been plenty of opportunities in the past where there have been marital complications," he told THR of the royal family. "There've been wives that have been married into the royal family that have felt unwelcome and that they don't fit in. So there are plenty of stories to tell without telling the story of Harry and Meghan."