The Real Reason Netflix Quietly Removed Benedict Cumberbatch's The Grinch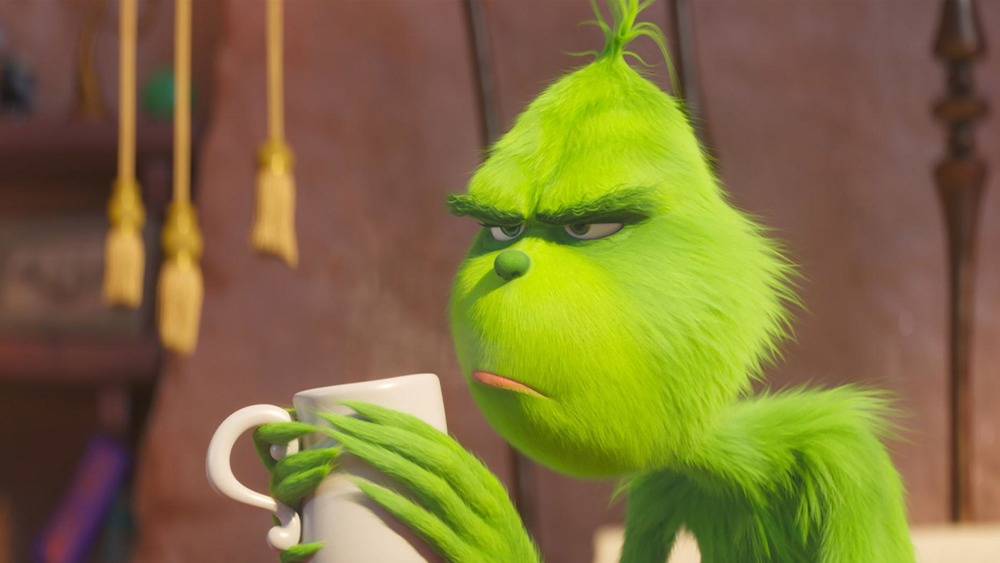 Illumination
In 1957 Theodor Geisel, better known to most as Dr. Seuss, released a children's book celebrating not the capitalistic engorgement of Christmas, but its capacity for engendering goodwill — How the Grinch Stole Christmas. Since that time, the story has, to be sure, imparted its simple, kindly wisdom on many both young and old. Of course, it has also fed said capitalism with adaptation after adaptation. After Boris Karloff lent his iconic voice to the 1960s Chuck Jones cartoon, there followed a ream of Grinch merchandise — if we lived in a Spaceballs world, there would undoubtedly be Grinch: The Flamethrower for sale via Elon Musk.
A splashy live-action adaptation hit the big screen in 2000, with director Ron Howard at the helm and a fur-suited Jim Carrey in the lead. More recently, Illumination (who brought us the Despicable Me series) took the Grinch to the realm of CGI. The 2018 film, simply titled The Grinch, starred the voice of Benedict Cumberbatch in the title role. Despite the multiple takes on Seuss' grumpiest anti-hero, the gambit paid off — Illumination's film raked in $511 million at the box office.
Not long after, The Grinch found a new home other than Whoville — Netflix, where he has resided ever since. However, The Grinch recently vanished from Netflix's digital shelves, causing some to wonder why, with Christmas a few short weeks away, such a popular recent take on a seasonal classic no longer seems to be available.
Why The Grinch may be moving to Peacock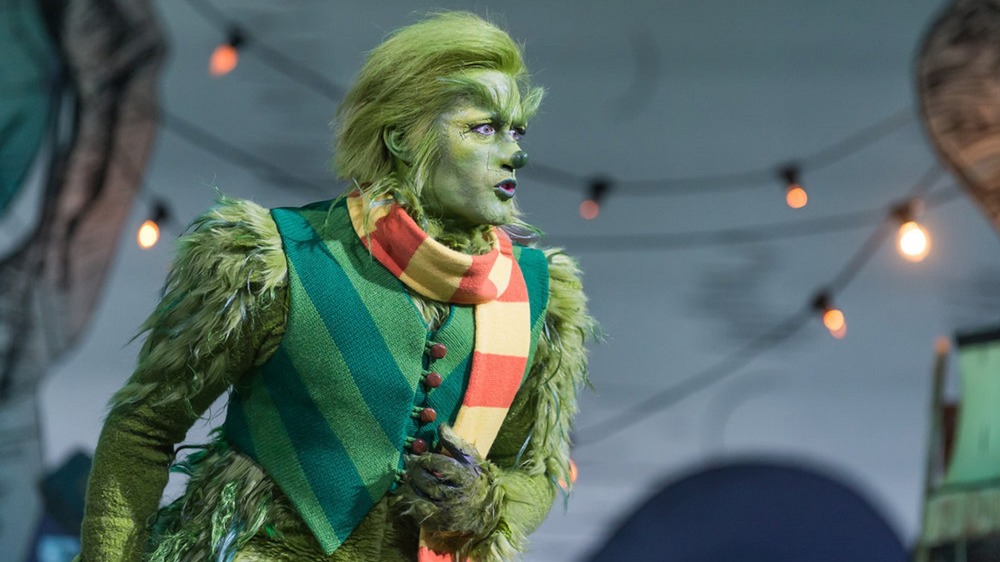 NBC
Netflix has not offered a formal explanation for where The Grinch went. Perhaps our favorite green, furry fellow absconded away with all the Who-toys meant for Who-girls, Who-boys, and Who-non-binary kids back to Mount Crumpit! 
As it turns out, licensing issues are the real-life Grinchy culprit. Netflix's FAQ explains its licensing deals this way: "When content is not available to stream, it can be for a few different reasons including: The content rights are currently exclusive to another company; The streaming rights are not available to purchase from the content provider; and Popularity, cost, seasonal or other localized factors, or availability."
While Jim Carrey and Ron Howard's 2000 take on How the Grinch Stole Christmas remains on Netflix at the moment, there is a solid theory as to where all Grinch content may be headed — NBC's streaming service Peacock.
On December 9, 2020, NBC aired a not-quite-live version of the stage show Dr. Seuss' The Grinch Musical starring Glee's Matthew Morrison. It's entirely plausible that NBC is gobbling up exclusive license rights for Grinch adaptations just in time for the holidays — arguably the most Grinchy move a Grinch could Grinch.
As of now, the only way to watch Illumination's The Grinch is through paid VOD (or by buying it on physical media), but don't be surprised if and when it appears on another streaming service.