The Dr. Seuss Classic That's Claiming Two Slots In Netflix's Top 10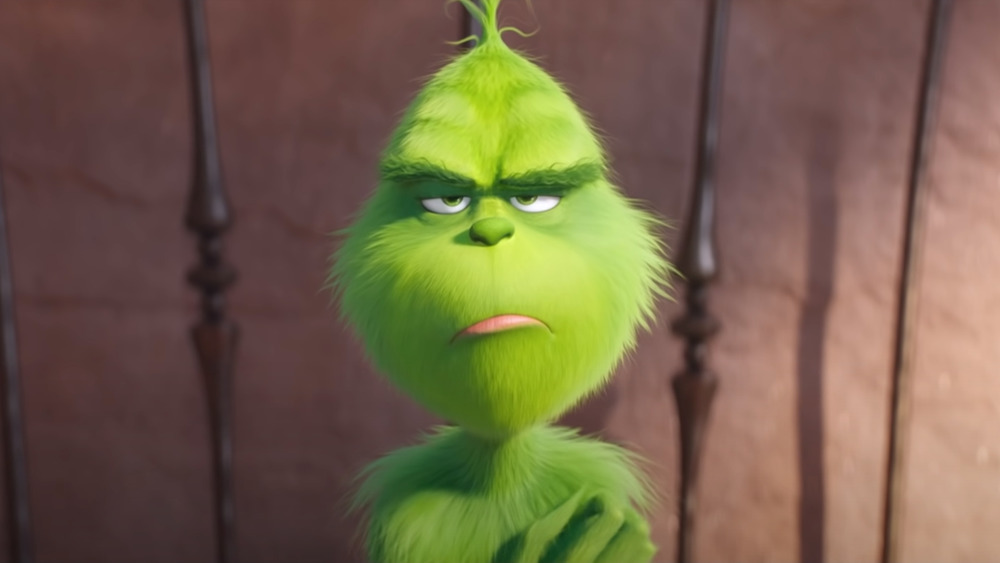 Universal Pictures
It's beginning to look a lot like Christmas.
The big day may be more than a month away at this point, but Netflix users are already getting into the holiday spirit, judging by the streamer's current Top 10 list. Two versions of a classic Dr. Seuss tale have made the list: 2000's How the Grinch Stole Christmas, and 2018's animated version, The Grinch.
The 2000 live-action version starring Jim Carrey — sporting heaps of green fur for an ensemble that's both shockingly realistic and slightly disturbing — is number nine on Netflix's list of popular movies in the United States today, while the 2018 cartoon movie, featuring Benedict Cumberbatch as the voice of the Grinch, has claimed the number-seven spot.
For anyone who's ever seen the original 1966 The Grinch Who Stole Christmas short — and let's hope that's everyone — it's not hard to understand why people are re-watching the remakes these days: The story of a curmudgeonly Christmas-hater softening up and learning to get into the holiday swing of things is a tried-and-true formula that viewers have been known to love, and it's exactly the kind of feel-good film that perhaps audiences need now more than ever.
Both Grinch films performed well at the box office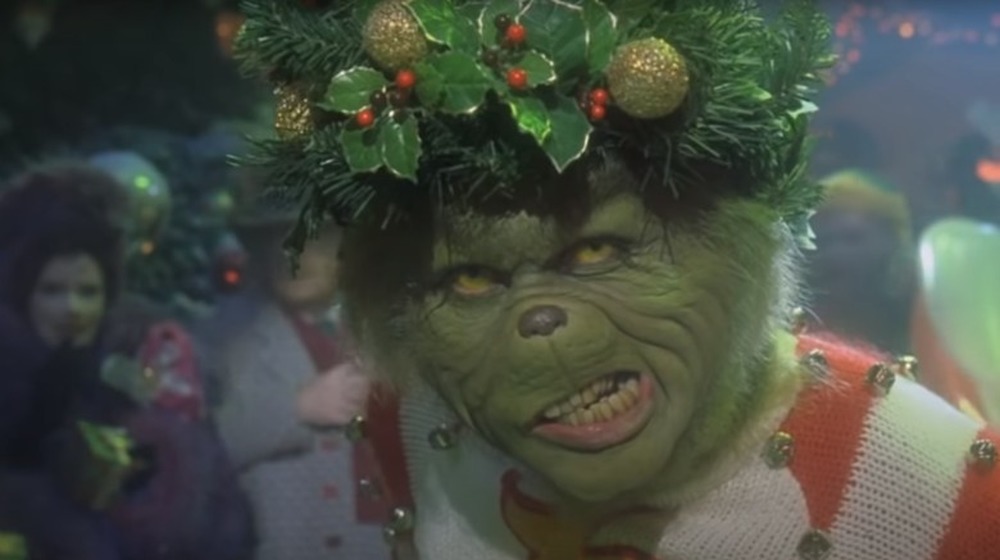 Universal Pictures
There are more than a few Dr. Seuss stories that have been remade to fit the big screen, but perhaps none have had the longevity of How the Grinch Stole Christmas. Over the years, it has become a Christmas classic, right up there with established favorites like It's A Wonderful Life and A Charlie Brown Christmas.
Because of the original story's proven staying power, it's no surprise that both remakes did fairly well at the box office when they were released. The 2000 version had star power behind it: Not only did Jim Carrey brilliantly portray the titular character, but screen veteran Anthony Hopkins also lent his talents as the narrator of the film, and the legendary Ron Howard directed. When it was released in November 2000, How the Grinch Stole Christmas dominated the box office and became the Christmas film with the highest grossing opening weekend in 20 years (via TODAY). 
Strangely enough, that record was beat nearly a decade later with the release of the 2018 film The Grinch, which raked in $66 million during its opening weekend. Likewise, the 2018 version had another big name behind it: Benedict Cumberbatch. By that point, Cumberbatch was a bonafide star that fans had already come to know and love from his performances in the BBC's Sherlock, Marvel's Doctor Strange, and the Hobbit films, during which Cumberbatch, who voiced the dragon Smaug, proved that he has the acting chops to make a character memorable using just his voice alone.
Anyone looking to get into the Christmas spirit can stream How the Grinch Stole Christmas and The Grinch on Netflix now.