Sacha Baron Cohen Wants To Play James Bond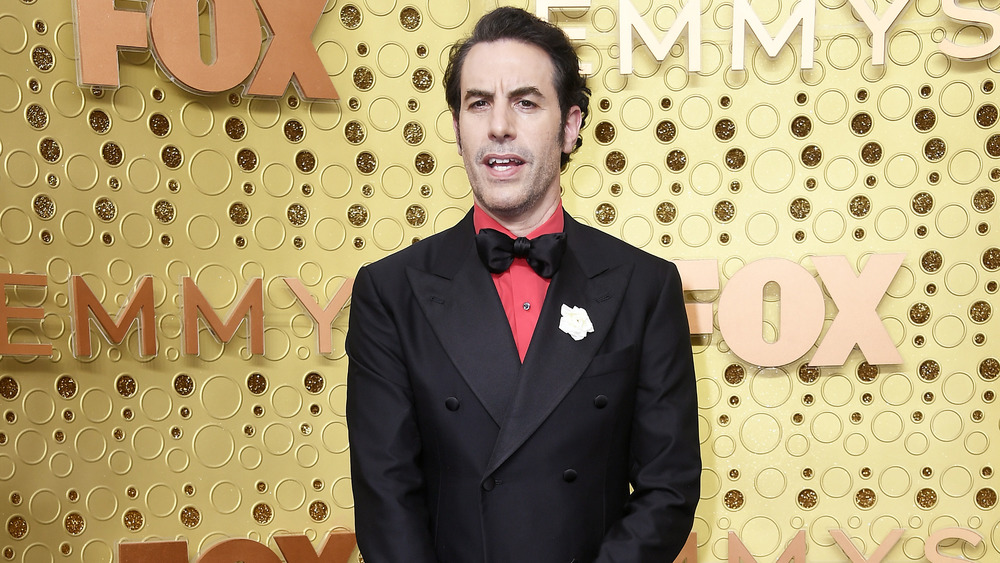 Frazer Harrison/Getty Images
One of Hollywood's funniest performers wants to take on a very different role.
After being named Total Film's Man of the Year for 2020, comedian Sacha Baron Cohen — the brilliant mind behind like Borat, Ali G, and Bruno — responded to a piece Total Film published earlier in 2020, saying that somebody like Cohen should take over once the current James Bond, Daniel Craig, leaves the franchise. Craig's final film, No Time to Die, has been repeatedly delayed by the COVID-19 pandemic.
As GamesRadar reported, Cohen was plenty amused by the suggestion, and joked, "The Jewish Bond! It's time for the Jewish Bond, yes." However, he did say he would definitely take the role if Bond producer Barbara Broccoli ever offered. "I'd never say no to [producers] the Broccolis," Cohen said. "But, I'm always reluctant to say yes to anything, because I get too involved in it. But obviously, it's very flattering to be suggested by any magazine, let alone yours!"
Cohen even compared his particular set of skills to past Bonds, especially when it comes to raising his eyebrow. "I can do it with two eyebrows. Exactly! I've certainly got the hairy chest that Sean Connery had. Hairy and eyebrow-raising – I can do that. I can only do two at the same time... I mean, two eyebrows," Cohen riffed.
Sacha Baron Cohen has been plenty busy lately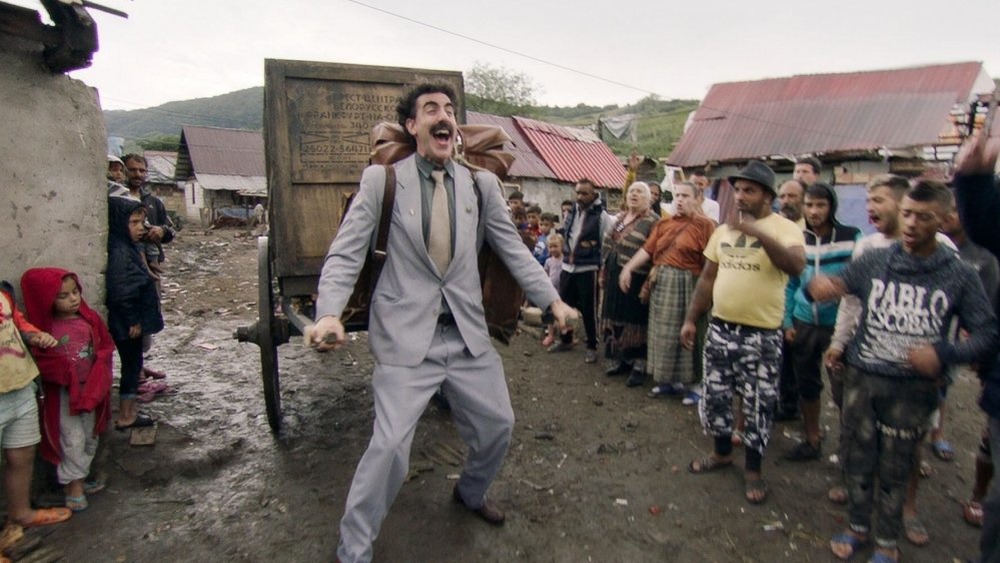 Amazon
Nobody knows if Cohen will ever be offered a stint at James Bond, but one thing's for sure: he's stayed quite busy in 2020. After fourteen years, the secretive, clever comedian surprised the world with a shocking new project — Borat Subsequent Moviefilm, a sequel to the 2006 standalone film that featured the Kazakhstan journalist. This time, Borat returns to the United States to make contact with high-ranking Republican officials, and to complicate matters further, he has his daughter, Tutar (Maria Bakalova) in tow. However, as the two journey together and get into plenty of scrapes — including a very weird interview with Trump lawyer and former New York City mayor Rudy Giuliani — they learn lessons about themselves and their own worth.
Just the fact that Cohen managed to pull off another Borat film after achieving international fame is stunning enough, but as it happens, Borat Subsequent Moviefilm won over critics and fans, thanks to its sharp take on politics and gender in 2020. Bakalova, the Bulgarian ingenue who somehow kept up with Cohen's absurd antics, was a particular standout, especially as Tutar discovered her rights as a woman in modern society.
Borat Subsequent Moviefilm is available to stream on Amazon Prime, and as of this writing, No Time to Die, Daniel Craig's last Bond film, will hit theaters on April 2, 2021.