Rosie Perez On Life In Hollywood And Why She Doesn't Fit In - Exclusive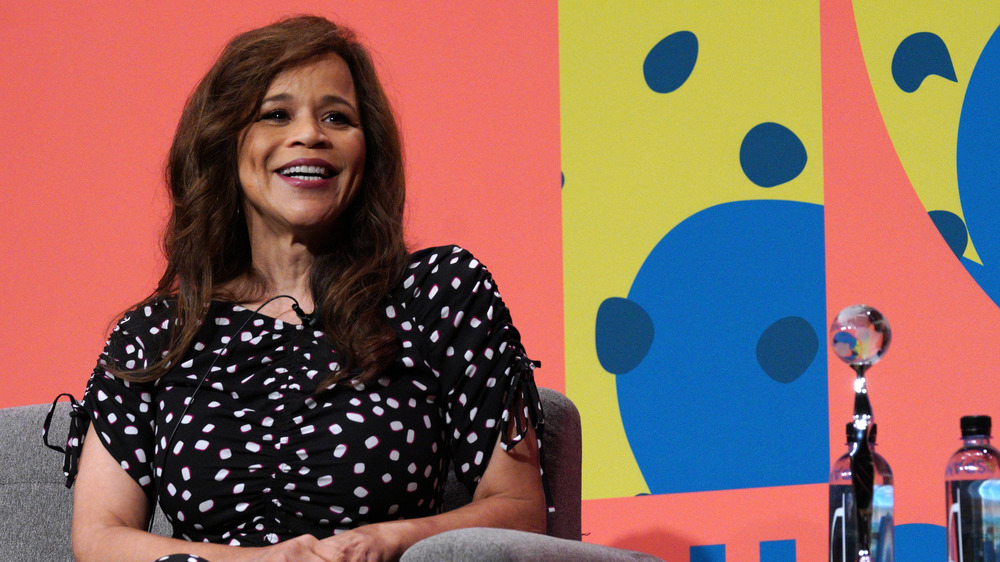 Jc Olivera/Getty Images
Rosie Perez — of White Men Can't Jump, In Living Color, Fearless, and Birds of Prey notoriety — is currently starring in The Flight Attendant on HBO Max. In the drama-thriller, based on the Chris Bohjalian novel of the same name, Perez plays Megan, a co-worker of the show's main character Cassie (Kaley Cuoco). After making her movie debut in 1989 as Tina in Spike Lee's Do The Right Thing, Perez has been adding to her résumé ever since, spending the last several decades as an active performer. From movies and TV shows to choreography and activism, she is prolific and productive — despite her struggles with anxiety, which she talks about openly.
A native New Yorker, Perez finds her hometown the place she feels the most comfortable. Unlike many celebs, she hasn't felt a driving need to live the Hollywood lifestyle. "I don't have many friends in Hollywood," she tells Looper in an exclusive interview. 
But that doesn't leave her sad or wistful in the least. "As the years go by, I'm really okay with that," Perez tells us, adding that that wasn't always the case. "It took me a minute to get over the fact that if I go to a Hollywood event, I'm always standing up against the wall and saying to myself, 'Why am I here?'" she shares. "I was able to finally answer that question for myself: 'Because you don't want to be, and that's okay.'"
Rosie Perez on some of the co-stars she still calls friends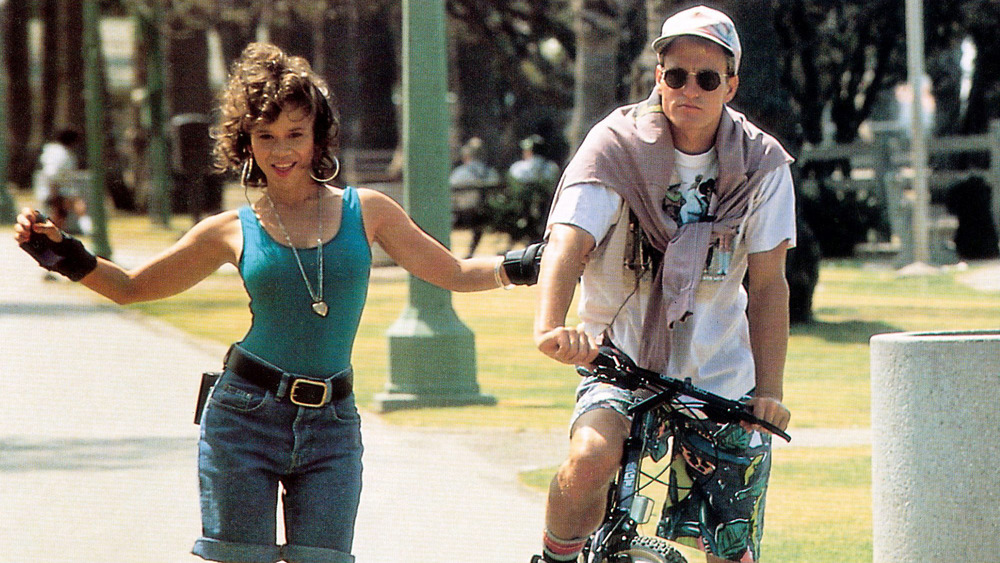 Everett Collection
Though Perez doesn't live a glitzy day-to-day life, there are plenty of fellow actors she does remain close with — even when busy schedules find them out of touch for lengthy periods of time. Wesley Snipes and Woody Harrelson are two who fit that bill. Perez co-starred with the actors in another of her career-defining roles: 1992's White Men Can't Jump, the sports comedy-drama about two streetball hustlers. Fans will never forget her character Gloria, the girlfriend of Harrelson's character who has a lifelong mission to appear on the TV game show Jeopardy! Perez says of Harrelson and Snipes, "We don't get to see each other often, or even get to talk a lot, but we do definitely stay in touch."
Sam Rockwell is another actor she mentions as remaining a pal to this day: "We did an independent movie in the early '90s, Somebody to Love, and we are still friends." Perez adds that she and John Leguizamo, who starred together in the 2007 crime-drama film The Take, are "very good friends."
When it comes to work, Perez is open to meeting new people and making connections. She says she doesn't have anyone specific in mind that she'd love to work with, but is open to all possibilities. "There are so many great people out there," Perez tells us, "and I always just put things like that out into the universe to see what happens."
In addition to a multi-decade list of roles available for viewing, you can currently see Rosie Perez in The Flight Attendant on HBO Max, where her character Megan gets tangled up in webs of drama and mystery.