The Forgotten Karate Kid Character We Could See In Cobra Kai Season 3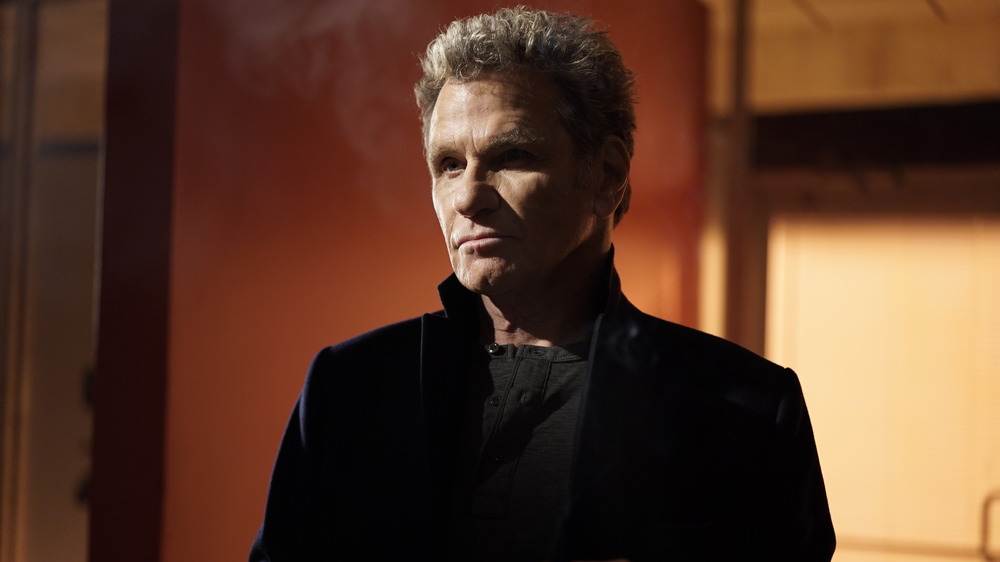 Netflix
With so many faces from the Karate Kid franchise's past making comebacks Cobra Kai, it's no surprise fans of the show spend so much time trying to zero in on the next potential returnee who might have a role to play in the continuing story of Johnny Lawrence (William Zabka) and Daniel LaRusso's (Ralph Macchio) "warring karate dojos."
One fan on Reddit thinks he might have found a likely target: the character formerly known as "Karate's Bad Boy" and owner of one of the worst haircuts of the 1980s, Mike Barnes (Sean Kanan). "When you think about it Mike wanted to have a stake in karate dojos and embodies Kreese's vision for Cobra Kai," writes u/Spartanwildcats2018. "But he can also serve a purpose that Johnny wasn't willing to serve which is being an enforcer for Kreese."
Barnes is the primary youthful antagonist of The Karate Kid Part III, hired by John Kreese's (Martin Kove) wealthy friend Terry Silver (Thomas Ian Griffith) to defeat Daniel in the All Valley Karate Championships and restore the name of Cobra Kai, which Silver founded. Barnes agrees to do so in exchange for a 50-percent ownership stake in the new franchise of Cobra Kai dojos Silver is planning to open, which, as the poster points out, dovetails nicely with Kreese's plan  to usurp control of the dojo from Johnny on Cobra Kai.
How Mike Barnes could be Kreese's secret weapon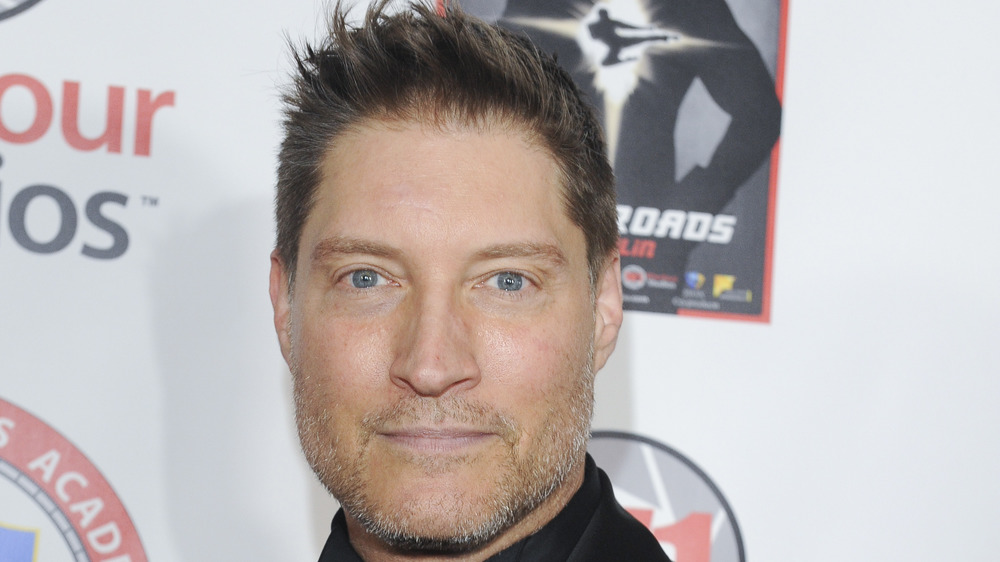 Amy Graves/Getty Images
Though he spends much of the movie antagonizing Daniel with a reprise of Johnny's karate jerk routine from the first movie, it's during the All Valley tournament that Barnes comes into his own. Perhaps most importantly for Cobra Kai's Kreese, he proves the very embodiment of Cobra Kai's mantra, viciously attacking Daniel throughout their bout without mercy. He prolongs Daniel's pain by winning a point and then losing it again through illegal hits below the belt or to the face. He could have easily won the tournament, but he is ultimately undone by the hubris of his and Silver's plan after Daniel catches him off-guard with his kata and lands the winning point.
As the original poster puts it, Barnes could be an important insurance policy for an intimidating-but-aging Kreese, someone young enough to go toe-to-toe with both Daniel and Johnny if their attempts to oppose Kreese become physical. He's also someone who's not afraid to instill the cruelty in students that Johnny rejected.
Has Mike Barnes already been referenced on Cobra Kai?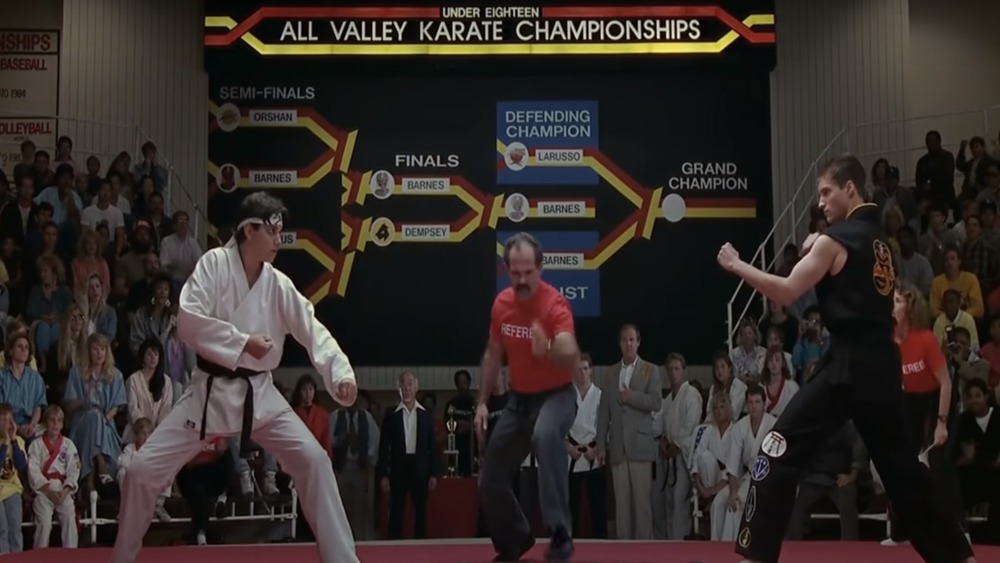 Columbia Pictures
To return in this role would make Barnes essentially the same character he was in his movie appearance, unchanged by the 30-plus intervening years. That doesn't seem to fit the show's franchise. Can you really continue to be karate's bad boy for more than three decades? Where do you go after that? As one commenter puts it, "Maybe he is a good guy and the story completes that people do change."
Kanan has been open about his interest in returning to the role. He has worked steadily since appearing in The Karate Kid Part III, most notably in a series of long-running recurring roles on soap operas such as The Young and the Restless, General Hospital, and The Bold and the Beautiful. 
There's a theory that audiences have already heard from Mike Barnes, or at least that Johnny has. In the very first episode, Johnny is talking on the phone with someone who is firing him from a contractor job. When he realizes what's happening he demands to the person on the other side of the call, "You better pay me what you owe me, Mike!" before being hung up on. 
There's no clue, other than the name, that this is that Mike. Audiences never hear from him again. At least not yet.