The Karate Kid III Reunion Fans Expect To See In Cobra Kai Season 3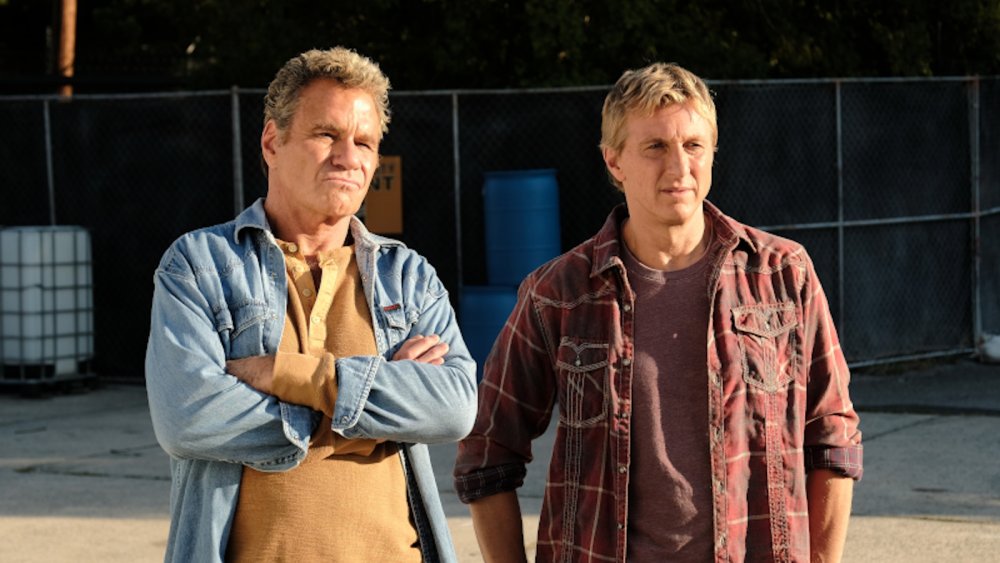 Netflix
Contains spoilers for the first two seasons of Cobra Kai
One of Cobra Kai's secret weapons has been the slow incorporation of more and more characters from The Karate Kid films into its fold. The first season ends with Johnny Lawrence (William Zabka) being confronted by former Cobra Kai sensei John Kreese (Martin Kove). The second season has left us with Johnny receiving a notification from former girlfriend Ali Mills (Elisabeth Shue). The trailer for the upcoming third season shows someone with knowledge of Mr. Miyagi's history confronting Daniel LaRusso (Ralph Macchio), but that's not the only specter from the past the show has been foreshadowing.
In the fourth episode of the show's second season, Johnny follows Kreese and learns he's been homeless and destitute for the last ten years. Kreese tells him he turned down a job offered to him by "an old war buddy," because it felt too much like charity, and has been down on his luck ever since.
Fans of the franchise have already met one of Kreese's old war buddies: Terry Silver (Thomas Ian Griffith), who tagged in for Kreese as the main antagonist of 1989's The Karate Kid Part III. He forced Daniel to enter the All-Valley Karate Tournament against his will in order to humiliate him and raise the profile of the Cobra Kai dojo, which he owns and hopes to franchise.
The arrival of Kreese ups the stakes for Johnny, forcing him into a reckoning with whether the new path he's charted for himself can really be an escape from his past. Silver can do the same thing for Kreese, giving him a more ruthless foil with which to struggle. For a show that's so interested in finding the nuance in the franchise's previously one-dimensional villains, it's a natural next step.
Terry Silver is the perfect '80s villain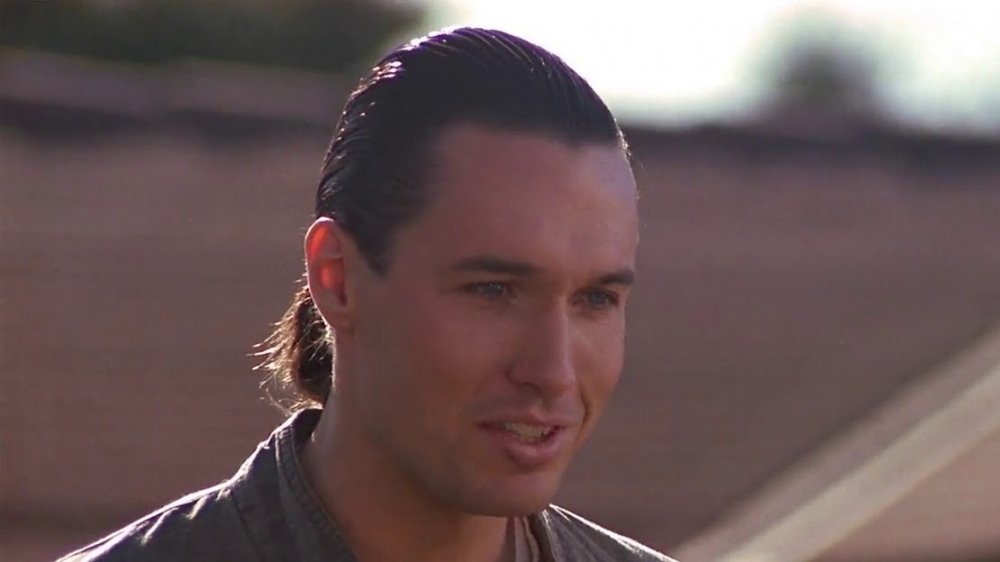 Columbia Pictures
What do we know about Terry Silver? He's an astounding amalgamation of late '80s villainy: Former Special Forces? Check. Ponytailed karate champion? Check. Conspicuous Gordon Gekko-style capitalist? Check. Made his fortune disposing of nuclear waste, often improperly, occasionally by dumping it in third-world countries? Check. The man could have been a bad guy in any number of Die Hard sequels, Jackie Chan films, or Captain Planet episodes. That he decided to devote significant time and resources toward ruining the life of a teenage karate champion and his bonsai-selling sensei may seem extreme, but this is a man who named his toxic waste company DynaTox Industries, so subtlety might not be his strong suit. 
There's even a theory that the show might have been slow-playing his arrival even before Kreese arrived on the scene, and that Silver might be the father of star Cobra Kai student Miguel (Xolo Maridueña), who hasn't been seen and is only described by Miguel's mother as "a very bad man." 
Griffith's last acting credit was a 2007 TV movie called The Kidnapping, but he more recently served as a writer on 13 episodes of NBC's Grimm. That hardly rules him out of a return — Kove, Zabka, and Macchio had also gone a long time without high-profile acting roles before they reprised their roles for Cobra Kai. The full story of the Cobra Kai dojo — which we now know will run for at least four seasons — is as much Terry Silver's as it is Johnny's or Kreese's.