Why Lee From His Dark Materials Looks So Familiar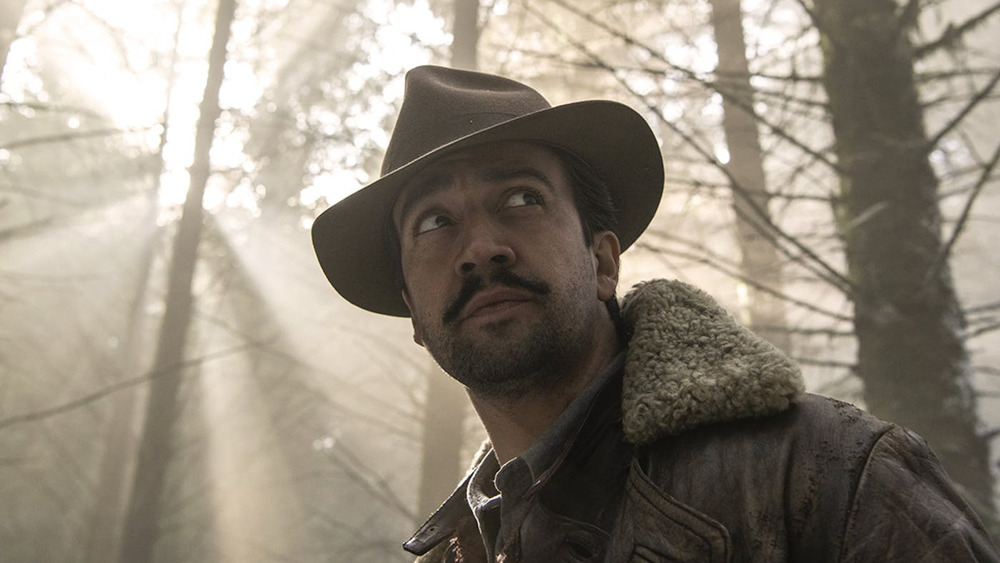 HBO
The second season of HBO's His Dark Materials — adapted from Philip Pullman's classic novel series of the same name — is well underway, and if you're still trying to figure out where you've seen one of the show's biggest stars before, you're in luck.
As Lyra Belacqua (Dafne Keen) continues her quest to uncover the secrets of space and time alongside her daemon, Pantalaimon, her trusty alethiometer (a sort of compass that tells the truth), and her new ally from another world Will Parry (Amir Wilson), she's also aided by rugged aeronaut Lee Scoresby, played by writer, performer, and actor Lin-Manuel Miranda.
Miranda's performance in His Dark Materials is certainly a departure from his previous work, but if you've spent most of the series trying to place Miranda, you might recognize him from some of his high-profile work, including one of the biggest Broadway musicals in recent memory. From hip-hop musicals about founding fathers to new takes on Disney classics, here's where you've seen Lin-Manuel Miranda before.
Lin-Manuel Miranda got his start on the stage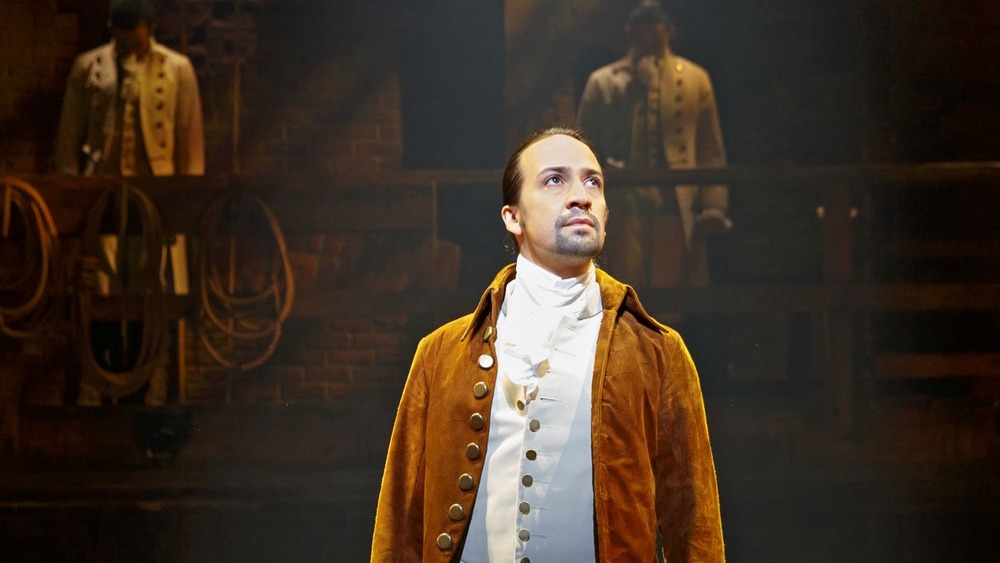 Disney+
After winning several Tonys for his first big musical, In the Heights, Lin-Manuel Miranda made a name for himself in the musical theatre community, but the roots of his most high-profile project first popped up in 2009 at a White House poetry jam led by President Barack Obama and First Lady Michelle Obama. Though the audience initially laughed when Miranda told them he was working on a mixtape about founding father Alexander Hamilton, they stopped laughing when he performed the unbelievable opening number, and they definitely weren't laughing when Hamilton: An American Musical premiered at the Public in January of 2015.
With an outstanding original cast and Miranda himself in the title role, Hamilton handily moved to the Richard Rodgers Theater on Broadway halfway through 2015, and the rest was history. In 2016, the show won a whopping 11 Tonys — including Best Musical, Best Book, and Best Score — alongside a Grammy for Best Musical Theater Album and even the Pulitzer Prize for Drama, proving that Hamilton's dense lyrics, fast-paced songs, and effervescent energy stands the test of time.
The show isn't currently running as theaters remain closed due to the COVID-19 pandemic, and when it returns, there's no doubt that it will become the toughest ticket to score in New York once again. However, during quarantine — or if you can't make it to the theater eventually — there's another option. In the summer of 2020, Disney+ did Hamilton fans a huge favor and released a filmed recording of the show featuring the original Broadway cast, including Miranda himself, letting millions of Hamilton fans who never got a chance to see the show live experience it for themselves.
You've seen Lin-Manuel Miranda on both the big and small screen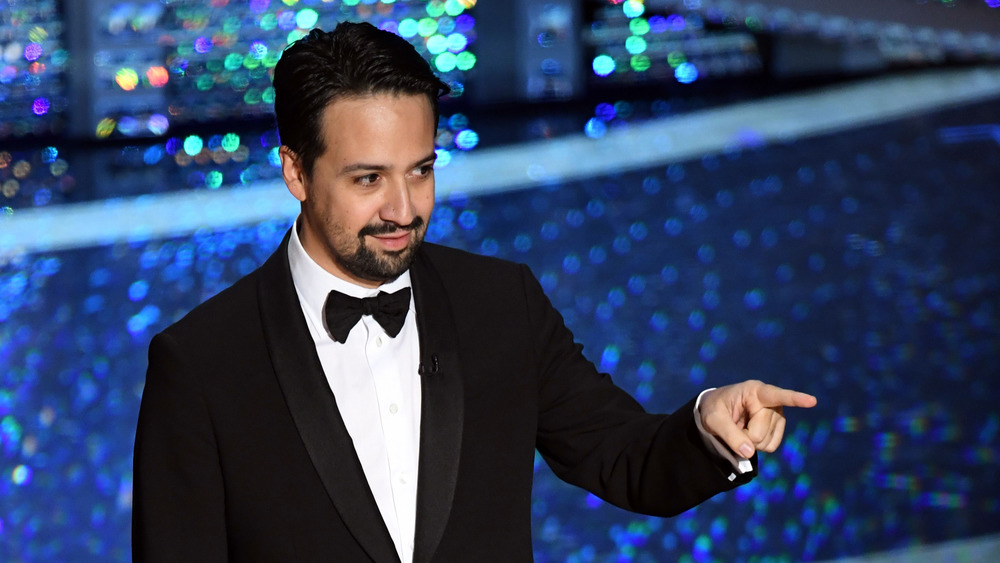 Kevin Winter/Getty Images
When it comes to Miranda's non-Hamilton projects, you've seen him elsewhere as well, though he's most closely associated with the acclaimed musical; you may have caught his Drunk History episode, where he picks up calls from Questlove and puts away honey whiskey while Alia Shawkat and Aubrey Plaza reenact the story as Hamilton and his nemesis, Aaron Burr.
Beyond that, Miranda's first huge big screen appearance came in 2018's Mary Poppins Returns alongside Emily Blunt, where he played Jack the Lamplighter, and he's worked on some other huge projects as well. Miranda composed some music for J.J. Abrams' Star Wars sequel trilogy — including a reworked version of the famous Cantina Song — and appeared in small cameos in both The Force Awakens and The Rise of Skywalker.
Since Miranda got his start in musical theatre, it's no surprise that he's also a prolific Hollywood composer, earning Academy Award nominations for his work on Moana, specifically for the standout song "How Far I'll Go." Miranda also has a number of high-profile projects coming up, including a film adaptation of In the Heights, which stars Hamilton performer Anthony Ramos (in the lead role Miranda originated) and for which Miranda serves as producer. He's also hard at work directing an on screen adaptation of Jonathan Larsen's musical Tick...Tick...Boom! As well as Rob Marshall's live-action take on The Little Mermaid, for which Miranda wrote new music alongside original composer Alan Menken; neither of these films have a release date just yet.
You can catch Miranda as Lee Scoresby on His Dark Materials, which streams on HBO Max and airs new episodes on HBO on Mondays at 9PM EST, and the filmed version of Hamilton is available on Disney+.