Trouble Could Be Brewing As A Result Of Dune's HBO Max Deal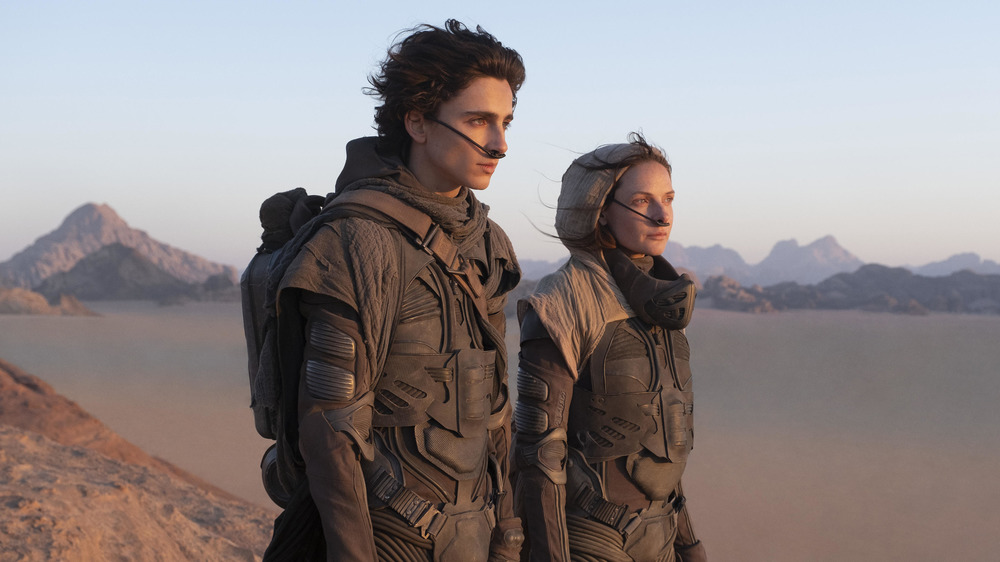 Warner Bros./Legendary Pictures
The news that Wonder Woman 1984 would stick with its December 25, 2020 release date even as the COVID-19 pandemic continues to shutter most movie theaters across the country came as a shock to many. What was even more shocking was the announcement the superhero sequel would debut on HBO Max the same day as its theatrical release. To up the ante even more, Warner Bros. recently revealed a plan to release all of its 2021 titles, including The Matrix 4, Space Jam: A New Legacy, and Mortal Kombat, on HBO Max the same day they hit theaters.
The news sent reverberations throughout the entertainment industry, along with a slew of questions like "Will Disney do something similar?" and "Is this the end of theaters?" Perhaps the question we really should have been asking is, "Does Warner Bros. have some good lawyers?"
Shortly after the announcement, AMC president and CEO Adam Aron commented, "We will do all in our power to ensure that Warner does not do so at our expense. We will aggressively pursue economic terms that preserve our business" (via The Hollywood Reporter). As it turns out, the movie theater chain isn't the only one that would like a few words with the higher-ups at Warner. According to a report from Variety, Legendary Entertainment, the production company that has co-financed such upcoming films as Godzilla vs. Kong and Dune, may pursue legal action against Warner Bros. to prevent its films from coming out on HBO Max at the same time they're in theaters.
Legendary Entertainment could sue Warner Bros.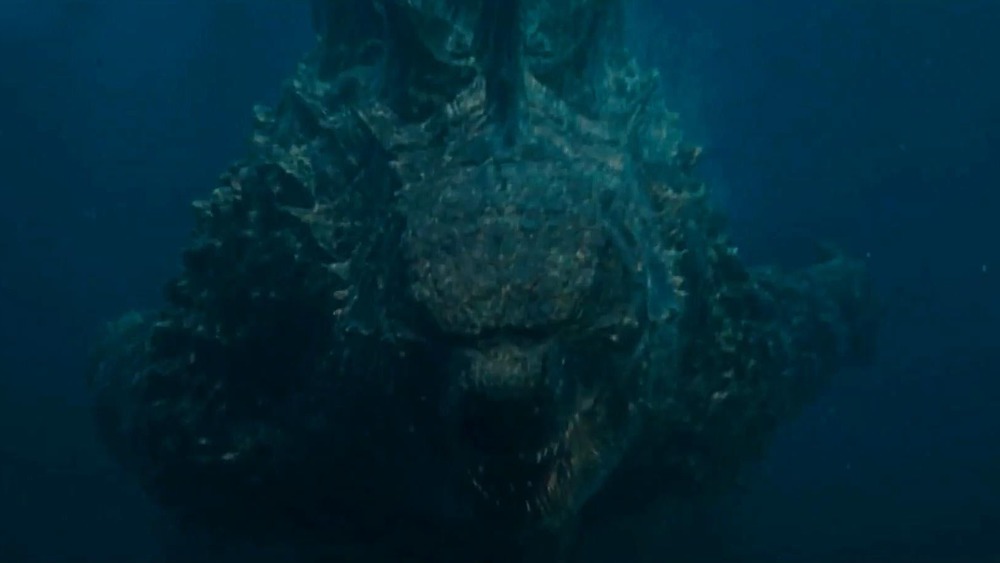 Warner Bros./Legendary Pictures
Godzilla vs. Kong has a budget of $160 million, while Denis Villeneuve's ambitious adaptation of Dune comes in at a cool $175 million. While exact numbers are not known, it appears as though Legendary Entertainment holds a significant stake in both films, and according to Variety's sources, the production company was primarily out of the loop when it came to making the decision to roll out the entire 2021 Warner Bros. slate on HBO Max. 
Sources go on to say that the top brass at Legendary are currently in negotiations with Warner Bros. to try to work out a deal. One possibility is that Warner Bros. could buy Legendary out of the films, but in the event the two companies can't reach an agreement one way or the other, legal action is allegedly on the table. While a lawsuit hasn't been filed, it could easily materialize within the near future. Any kind of legal grounds Legendary would have for challenging the decision would likely predicate on some kind of breach of contract. 
Executives at Legendary aren't the only ones disappointed in the decision. The Variety report goes on to mention that Dune director Denis Villeneuve is disappointed with the HBO Max decision, and would prefer a more traditional release for his upcoming blockbuster. The frustration is understandable, especially considering Dune was supposed to be a two-part retelling of the original 1965 novel. However, if it goes to HBO Max at the same time as theaters, then it would be difficult to ascertain the overall success of the first film and whether that would warrant a sequel.
With such a massive change in how films are released, this is no doubt only the beginning of various legal headaches that need to be worked out moving forward, including how this will impact fees associated with actors, directors, and writers. It's a brave new world we're entering, and it's seeming like he who controls the distribution model controls the universe.