The New Dune Movie Is Now Two Dune Movies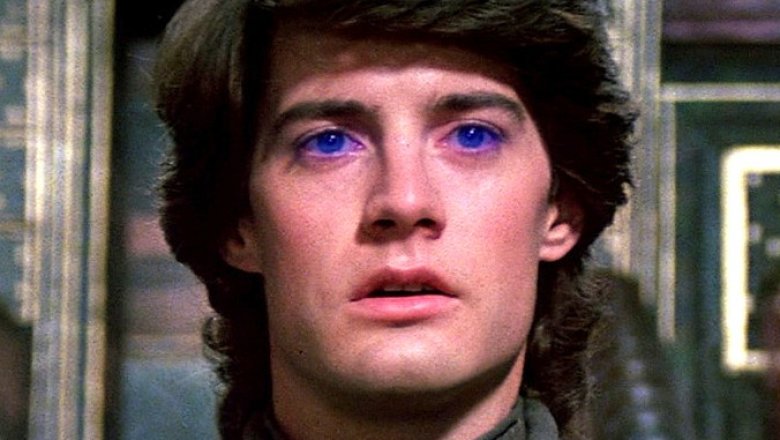 Get excited, Dune fans: the upcoming cinematic redux of the sci-fi franchise will now apparently unfold across two installments. Twice the spice!
Thanks to Brian Herbert, son of the Dune series' author Frank Herbert, news has emerged that Blade Runner 2049 director Denis Villeneuve's upcoming film version of Dune will be split into two movies — just like he previously mentioned he wanted to do.
"I have just received Draft #4 of the Dune screenplay from Legendary Pictures," Herbert wrote. "This is for the first movie, covering approximately half of the novel Dune. I'm very excited and pleased about this, and I'm beginning to burn the midnight oil."
Dune was previously adapted for film by director David Lynch in 1984, with the results being either an incredible disaster or a fascinating interpretation of the source material, depending on how much you enjoy the film Mulholland Drive, and also more or less how stoned you are. The new adaptation of the 1965 novel is being produced by Legendary Pictures, which recently had a hand in producing Skyscraper, Jurassic World: Fallen Kingdom and the King Kong/Godzilla Monsterverse.
"After the film rights reverted to us, we did not have to knock on doors to pitch Dune as a movie," Herbert tweeted, around the time he received the latest Dune script draft. "The word got out around Hollywood that we had the rights, [and] we were contacted by many major studios wanting to make a new movie. We decided to go with Legendary... a good decision".
The production recently cast Call Me By Your Name lead actor Timothée Chalamet in the role of Paul Atreides, a role first played by Twin Peaks' Kyle MacLachlan in the 1984 adaptation.
This is the first confirmation we've received that the new Dune adaptation will try to spread the story of the source material across two movies. Of course, on a certain level, the success of the first installment will have a lot to do with whether or not this two-movie plan goes forward, which would seem to mean that — in the worst case scenario — fans of Herbert's novel are now only guaranteed one-half of an adaptation, depending on audience reception. Let's hope people turn out.
The two Dune movies are being directed from a script by Eric Roth, who previously won an Academy Award for his screenplay for Forrest Gump — a story which was also adapted from a novel. As of now, there is no release date set for either movie.