The Russo Brothers Owe Their Success To These Two Hollywood Giants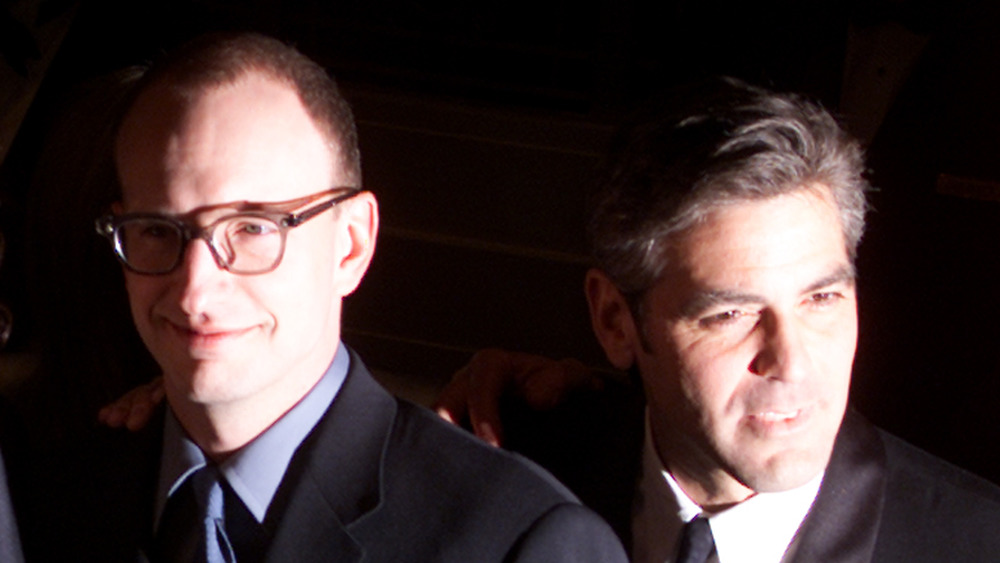 Robert Mecea/Getty Images
When it comes to thanking Joe Russo and Anthony Russo for directing the Marvel Cinematic Universe blockbusters Captain America: The Winter Solider, Captain America: Civil War, Avengers: Infinity War, and Avengers: Endgame, don't forget to mention Steven Soderbergh and George Clooney for making it all possible in the first place.
That's because the Hollywood giants were instrumental in giving the Russo brothers their big break in the film business by throwing their weight behind the 2002 crime-comedy Welcome to Collinwood, produced by Soderbergh and starring Clooney, Sam Rockwell, and William H. Macy. It's a grand gesture that the brothers will never forget, and because of it, the Russos are intent on paying it forward.
In a roundtable interview to discuss their latest film, Mosul, Joe Russo shared that in producing the Iraq War drama, he and his brother Anthony are doing exactly what Soderbergh and Clooney did for them back in the day: using their status in the industry to help get important stories told.
"We came into the business through Soderbergh and Clooney. They were our mentors, and Steven Soderbergh discovered us out in Cleveland, Ohio — just two kids who picked up a camera and made a movie. He was about the only person that responded to it," Joe Russo said. "So, we feel like we owe a karmic debt to the universe to help other people tell their stories and find their ways into the business as well."
'One for you, one for them'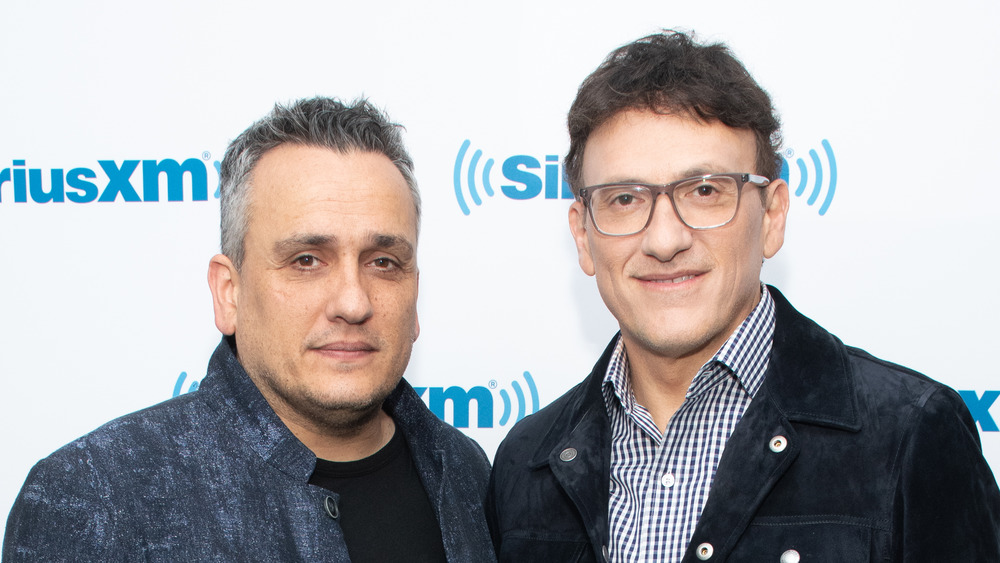 Noam Galai/Getty Images
Starring Suhail Dabbach and Adam Bessa, Mosul tells the compelling true story of the Nineveh Swat Team — a fearless group of Iraqi policemen, each devastated by deep personal losses, who band together to liberate their city from ISIS militants. Mosul is unconventional in terms of traditional Hollywood productions in that it features a cast largely unfamiliar to mainstream audiences, and the dialogue is completely in Arabic.
"One thing that Steven and George taught us was the 'one for you, one for them' mentality. We did a big one — I would say it's for us as well — but we did a big one for Marvel by doing eight years of work for them, and the opportunity that affords you to help tell stories," Joe Russo said during the roundtable discussion. "I think we have a responsibility as storytellers to tell more unique stories than Hollywood stories or Anglocentric stories. And we've been fortunate enough to travel the world because of the work we did with Marvel."
Based on journalist Luke Mogelson's 2016 New Yorker article The Desperate Battle to Destroy ISIS, Mosul was written for the screen and directed by Matthew Michael Carnahan. And while Carnahan was no stranger to the business — having already written the screenplays for such notable films as Lions for Lambs, World War Z, The Kingdom, and Deepwater Horizon – the Russos found a similar set of artistic sensibilities in the veteran scribe.
"I think sometimes artists have the ability to recognize in one another and in one another's work something that's special or something of value that sometimes the commercial filmmaking system won't recognize and won't necessarily foster because it doesn't fit cleanly into what it is," Anthony Russo said at the roundtable. "We look at it as our responsibility to use our unique sensibilities, to look at other artists, to look at other stories that we can identify as special and needing to be told or needing to be supported, and put our energy into that."
Fostering a first-time director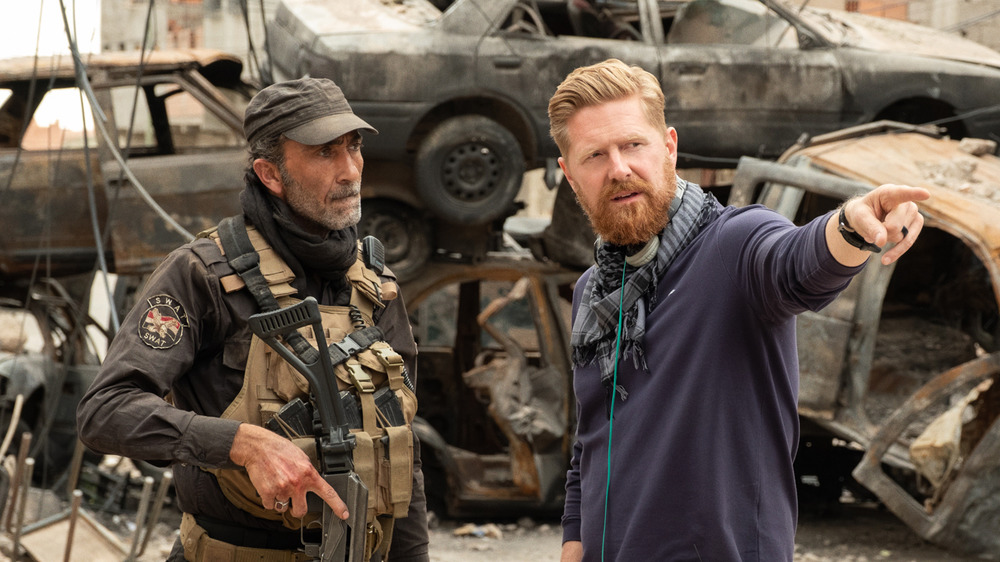 Netflix/Jose Haro
Mosul materialized after Carnahan pitched the idea to the Russos, and that's where the brothers felt the connection with the filmmaker. As a result, Anthony Russo and his brother were happy to give the scribe his first shot at directing a feature film.
"We got to play that role in this movie because even though Matthew Carnahan is one of the most accomplished screenwriters in the business, he had never directed before," Anthony Russo said. "This is his directorial debut, and that's a big step. And it's hard to find an opportunity to make that step."
Oddly enough, Carnahan worked for a second time with the Russos during the production of Mosul. In a separate, exclusive interview with Looper, Carnahan said that while Mosul was being edited, he was hired by the brothers — who were also producing the Chadwick Boseman crime drama 21 Bridges — to polish that film's script.
Mosul is available to stream on Netflix now.