Why Suhail Dabbach Is The Actor Everyone Needs To Watch - Exclusive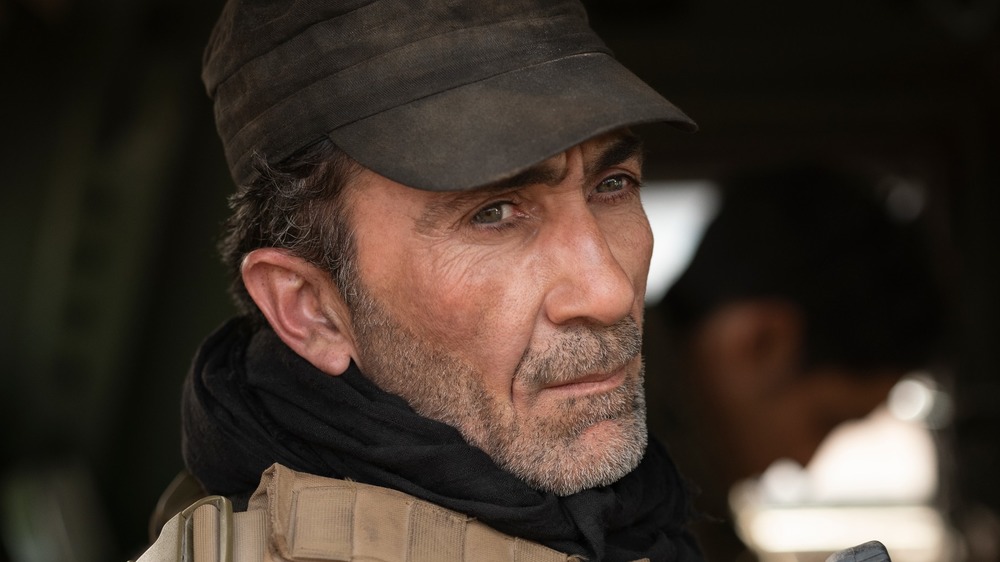 Netflix/Jose Haro
Over the past few years, Netflix has, without question, opened up viewers to movies, TV shows, and performances from all over the world like never before. The latest proof of that is one of the newest films on the streaming platform — Mosul — which again demonstrates how performers like Suhail Dabbach merit global attention.
Produced by Marvel Cinematic Universe filmmakers Joe Russo and Anthony Russo, and written and directed by acclaimed screenwriter Matthew Michael Carnahan (World War Z, 21 Bridges), Mosul tells the riveting true-life story of a group of Iraqi policemen who, after suffering devastating personal losses, form the Nineveh SWAT Team and risk their lives to single-handedly rid their decimated city of ISIS militants.
Mosul stars Dabbach as Major Jasem, the commander of the Nineveh SWAT Team. The events in Mosul are very real to Dabbach, who was born in Iraq and was one of the country's leading actors before the overthrow of Saddam Hussein. In an exclusive interview with Looper, Carnahan shared that he believes Mosul will put Dabbach back in the spotlight he so richly deserves to be in.
"People have come up to me just after having seen the trailer and asked me, 'Who is that guy? Who's the commander? Who's the guy who's running the team?' It's been wonderful," the writer-director said.
Joe Russo says Suhail Dabbach measures up to one of Hollywood's biggest stars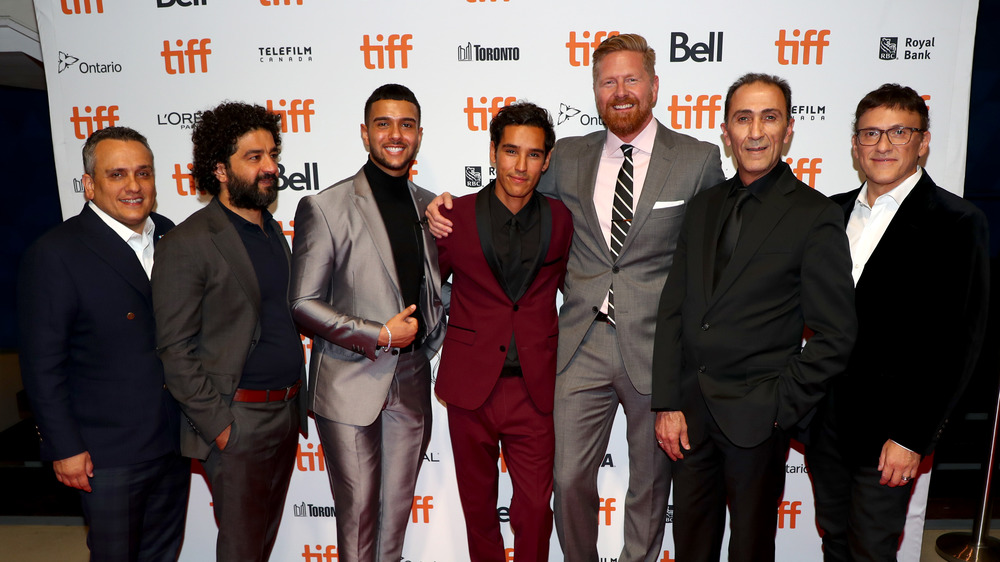 Joe Scarnici/Getty Images
As powerful as Dabbach's presence is in the Mosul trailer, Carnahan believes viewers are going to be captivated by his performance when they see the full movie — a performance that has been a long time coming on such an enormous scale.
"There was a big interruption in his career where he was taking off and then geopolitics and Saddam Hussein intervened. Then, he had to defer this dream and this talent. It's heartbreaking," Carnhan told Looper. "But, my God, I think he's going to finally open people's eyes to just how good he is — just how naturally gifted an actor he is. If that happens [with] this movie, that would just be wonderful."
During a separate roundtable talk about Mosul, attended by Looper,Joe Russo added that it's great to discover "amazing regional voices" including actors like Dabbach, whose talents rival the best mainstream films have to offer.
"[When] you look at the performance of someone like Suhail in Mosul, he's every bit as good as Tom Hanks at his best, and this is someone that the world hasn't seen on a scale like this before," Russo said. "So, it is an emotional mission of ours to make sure that as we continue to tell big stories that can drive box office and drive business, we then use the grand capital you get from that to help tell stories of underrepresented cultures."
Luckily for the Dabbach, his work with the Russo brothers isn't a one-and-done gig. The actor has a supporting role in the crime thriller Cherry, starring Tom Holland, which marks the first film Joe and Anthony Russo are directing since Avengers: Endgame in 2019.
Mosul is available to stream on Netflix now.