Vanessa Hudgens Teases Even More Switches In The Princess Switch 3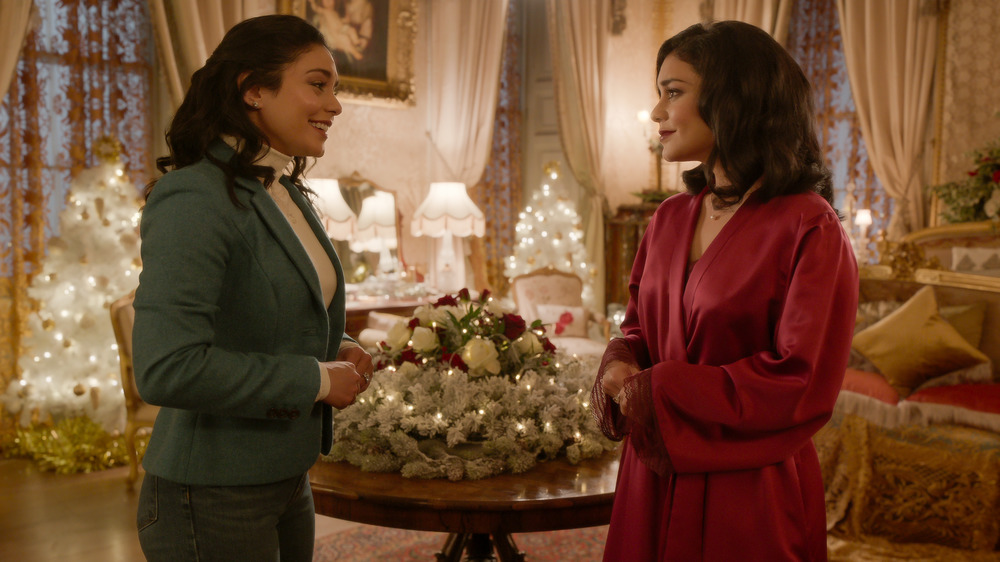 Mark Mainz/Netflix
The life-swapping holiday fun isn't ending with The Princess Switch: Switched Again, Netflix fans. In an interview with Entertainment Tonight, the franchise's star, Vanessa Hudgens, teased that The Princess Switch 3 will be coming to the streamer in 2021, which means there are even more switches in the works for Stacy and Margaret (and maybe even Fiona).
However, Hudgens doesn't want fans to get their expectations too high. She revealed to ET that she has no intentions of going full Tatiana Maslany and playing four identical characters in the third movie. When she was asked if viewers can expect her to play four look-alike characters in The Princess Switch 3, she responded, "No, god, no. I'm just going to crush that rumor now... That is not happening. No one get their hopes up for that."
She went on to tell ScreenRant that although she's excited to film the third movie, she's fairly certain there aren't any more identical cousins hiding in Montenaro. "You know, three, I think, is where I tap out," Hudgens told the outlet. "That's my max. But I'm very excited, because we are going to be doing another one, so there will be another one for everyone next year."
Just because Margaret and Stacy won't be swapping with two extra doppelgangers in the next movie doesn't mean there won't be plenty of switching action though — and if Fiona doesn't return, there is already a third lookalike in the Netflix Holiday Universe who could easily take her place.
Vanessa Hudgens could unite the Netflix Holiday Movie Universe in The Princess Switch 3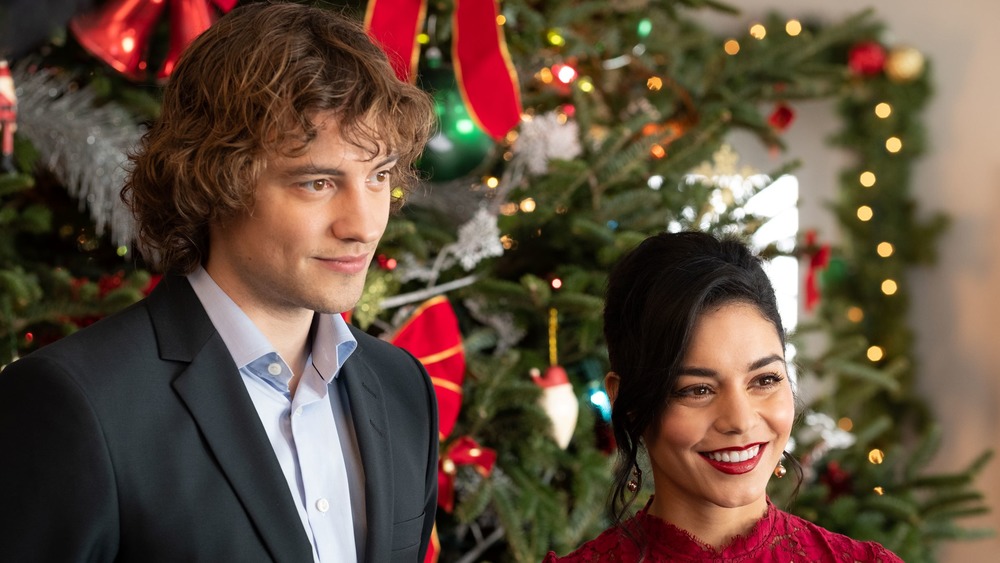 Brooke Palmer/Netflix
There's no doubt that the duplicitous Fiona was a fun addition to The Princess Switch franchise, but the character is fairly one-dimensional. As a result, it will be totally understandable if she doesn't return for the third movie. And her exit could pave the way for Hudgens to unite the Netflix Holiday Universe via her The Knight Before Christmas character Brooke Winters.
The 2019 Netflix film The Knight Before Christmas stars Hudgens as a high school teacher who falls for a time-traveling 14th-century knight named Cole. And while The Princess Switch movies haven't introduced the concept of time travel just yet, The Knight Before Christmas definitely exists within the same universe. We know this because at one point Brooke shows off an ornament that her parents got while visiting Aldovia — the kingdom at the center of A Christmas Prince.
And — The Princess Switch: Switched Again spoiler alert! — since Amber and King Richard showed up for Margaret's coronation, all of these characters exist in the same universe, including Brooke, who happens to look just like Margaret, Stacy, and Fiona. Add in The Knight Before Christmas cliffhanger which included Cole's brother seemingly about to embark on his own time travel adventure, and the crossover basically writes itself.
While Netflix may have a less complicated plot in mind for The Princess Switch 3, the streamer will earn extra holiday points if it finally unites all of its major Christmas movies with one epic crossover event in 2021.