The Two Vanessa Hudgens Rom-Coms Dominating Netflix's Top 10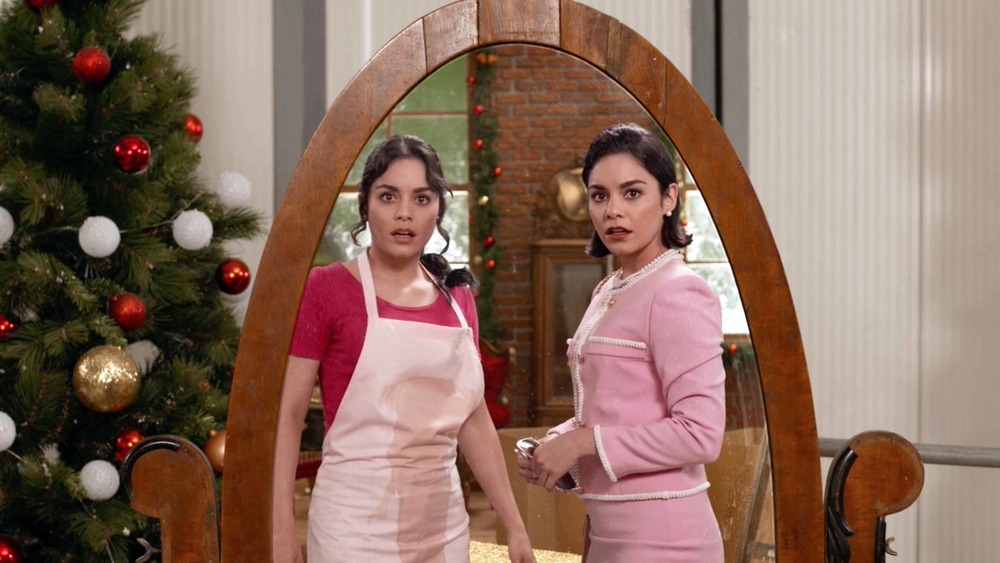 Netflix
If you go look at Netflix's Top 10 right now, it may seem like you're seeing double. Rest assured, your vision is fine — it's just that audiences are getting into the Christmas spirit a little early this year, by checking out a Vanessa Hudgens double-feature, which began in 2018 when the actress played dual roles in the holiday-themed flick, The Princess Switch. She's back at it again, getting into more doppelganger mishaps in The Princess Switch: Switched Again. 
Like all good sequels, the new film ups the ante, by introducing a third doppelganger into the mix, a party girl who has nefarious plans to usurp the throne ... but never fear! These are lighthearted movies suitable for the whole family, to make you feel joyous and jolly in time for the holidays. 
If you didn't see the first Princess Switch when it came out (or just want to rewatch Vanessa Hudgens's delightful antics), then now is the perfect time to check it out. Grab some eggnog and get ready for a Christmas movie marathon.
What are The Princess Switch and Switched Again about?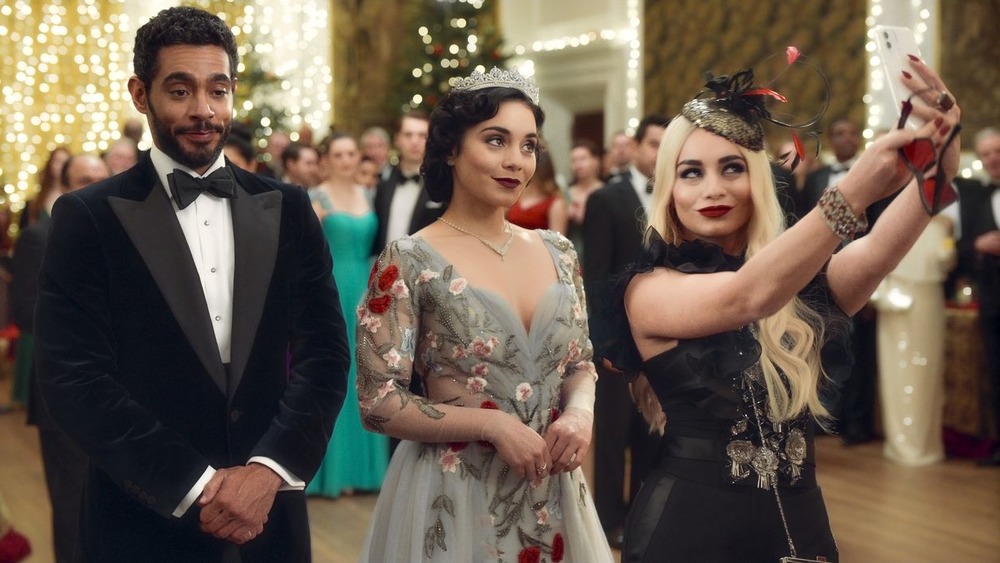 Netflix
Spoilers ahead for The Princess Switch. 
The first film draws inspiration from the classic novel by Mark Twain, The Prince and the Pauper. It follows Stacy DeNovo (Hudgens), a baker who owns her own pastry shop in Chicago with her long-time friend Kevin (Nick Sagar). The two enter a baking competition in the fictional country of Belgravia. While there, she runs into Margaret Delacourt, Duchess of Montenaro (also Hudgens), and the two are struck by how similar they look. Margaret is set to wed Prince Edward (Sam Palladio) and just wants some time out of the spotlight before the wedding. The two agree to switch places — temporarily.
However, through the switch, they both begin to fall in love with Kevin and Prince Edward, respectively. Eventually, the ruse is up, and the two admit to switching places. Margaret admits she's in love with Kevin, while Stacy and Prince Edward marry a year later. 
The sequel picks up a few months after the events of the first film, when Margaret's father, the king of Montenaro, passes away. She suddenly inherits the throne, which puts a strain on her relationship with Kevin. Stacy and Prince Edward have relationship problems of their own, and things are suddenly thrown into even greater disarray with Margaret's cousin, Fiona (again, Hudgens), makes an appearance with a devilish scheme to take Margaret's place, and gain control of Montenaro's kingdom.
Should you watch The Princess Switch and its sequel?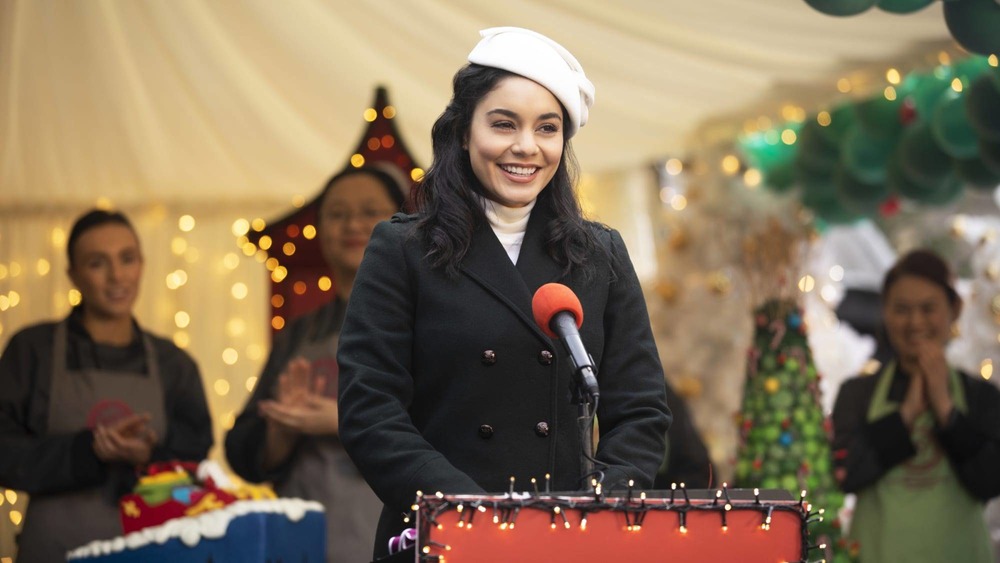 Netflix
There are plenty of twin-swapping movies out there, from The Parent Trap to It Takes Two. While the plot device is familiar, there's a reason it's a classic: There's just something so enchanting about seeing an actor portray two different characters, especially when there as different as the two in The Princess Switch (and three, in The Princess Switch 2). The Prince and the Pauper has been imitated so many times for a reason, and if you want to add a fun Christmas twist to the classic formula, then these two films are worth viewing. 
It's the kind of light, easy entertainment people tend to crave around the holiday season, and with two films, you have double the chances to warm your spirits. When reviewing the first film, Lea Palmieri of Decider wrote, "[Hudgens is] so good you'll believe there's actually two of her, and so lovely you wouldn't get tired of watching 100 of her in action. She's not only gorgeous as both common folk and princess, but she also nails the physical comedy when it's called for."
The films are 102 and 97 minutes a piece, so you can easily get through them both in a single evening. There are plenty of great holiday movies on Netflix (with even more to come), so carve out the time to watch The Princess Switch and The Princess Switch: Switched Again now before you become inundated with choices.