Why You Don't Hear Much About Margaret's Children In The Crown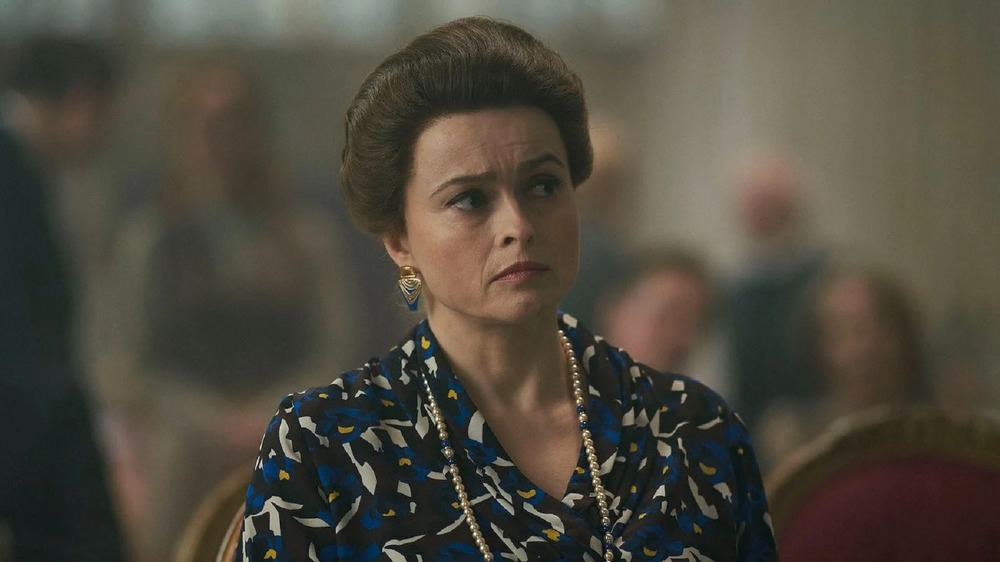 Netflix
A big part of The Crown's appeal is getting to peek behind the (largely fictionalized) scenes of a family that is both world-famous and extremely private. Sure, watching the Queen (played by Claire Foy and Olivia Colman thus far) manage crises is vaguely interesting, although there's a limit on what she can do, other than shoot her Prime Ministers icy stares during their weekly meetings. But the truly juicy storylines focus on how the royal part of "royal family" creates problems for the family part.
At least in the first three seasons of the show, the person arguably most affected by the suffocating atmosphere of royal protocol is Princess Margaret (played by Vanessa Kirby and Helena Bonham Carter). In the recently released fourth season of The Crown, his dubious honor transfers to Prince Charles (played as an adult by Josh O'Connor) and Princess Diana (Emma Corrin). Outgoing Margaret struggles with playing second fiddle to her more reserved older sister, and falls in love with someone she cant marry ... then again with someone she probably shouldn't marry. Unfortunately, Margaret is also a pretty massive snob, which means a "normal" life away from royal responsibility isn't an option for her either.
The Crown dives into many of Margaret's romantic and scandalous moments, and her complicated relationship with her sister. But one aspect of her life the show ignores is her parenting. (Just one of many The Crown season 4 moments fans didn't get to see.) This is why you don't hear much about Margaret's children in The Crown, and what she was really like as a mother.
The Crown creators know we care more about Princess Margaret's romantic scandals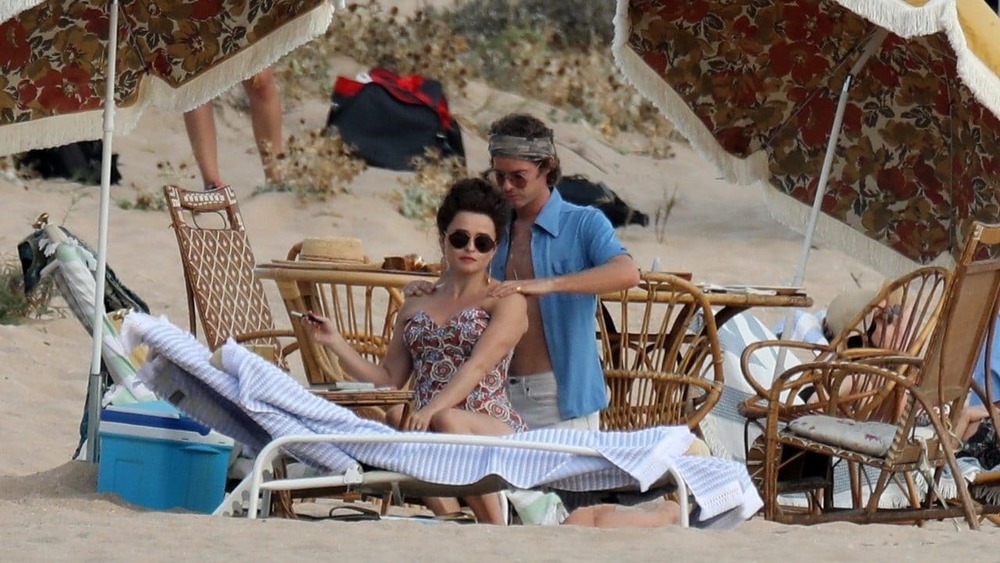 Netflix
If your knowledge of the royal family tree comes from The Crown, you might have forgotten that Princess Margaret even had children. At the end of season 2, she tells Queen Elizabeth II that she's pregnant, and her son David and daughter Sarah are seen in a family photo at the end of the finale. But when the show returned for season 3, with Helena Bonham Carter taking over from Vanessa Kirby as the princess, the children didn't come with it. They're barely been mentioned at all.
While royal obsessives and Margaret stans might be disappointed not to see every aspect of her life covered in the series, the show's focus on her partying reflects the press coverage she received throughout her life. Like people buying tabloids when the events depicted were taking place, most Crown viewers aren't that interested in Margaret as a mother — especially when they can get their fix of awkward mother-children relationships from Queen Elizabeth II and her brood.
The Crown is a mostly fictionalized drama that has license to select the juiciest moments from royal history and, as Diana would say, "zhuzh them up" even more. Margaret is fascinating because she's both a royal rebel and a complete believer in royal society's most arcane rules. She's the most vocal critic of Prime Minister Margaret Thatcher's (Gillian Anderson) etiquette failures, but she ultimately chose her title and lifestyle over the supposed love of her life. 
We don't yet know everything about The Crown season 5 just yet, so the princess' children could make an appearance then. But compared to these contradictions and her larger-than-life personality, Margaret's motherhood is just less interesting than everything else about her.
Who are Princess Margaret's children?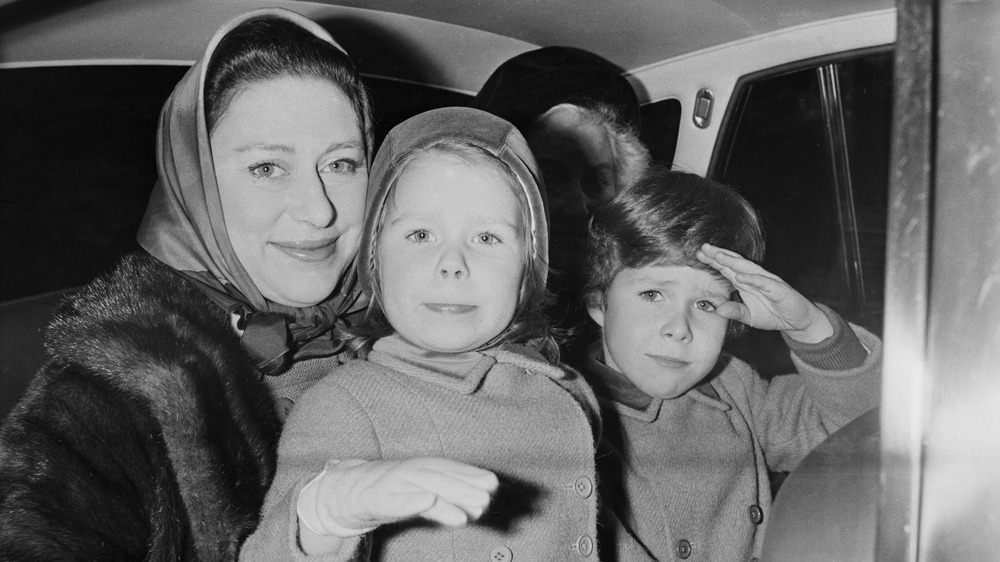 Terry Fincher/Getty Images
Aloof parents are a major theme of The Crown, and in real life, Margaret tended to follow the protocol of leaving her children with a nanny, Verona Sumner. Her son David, who inherited the title 2nd Earl of Snowdon when his father died in 2017, previously recalled that his mother and grandmother (aka the Queen Mother) used to take him to the National Gallery — but only to see paintings by Vermeer (via Vanity Fair). However, when David was two months old, Margaret saw no problem with leaving him with Sumner while she and her husband Tony went on vacation — unlike non-royal Tony, who didn't want to go without their newborn.
One thing Margaret did give her children that she never got was breathing space from the royals. They were allowed to explore their interests, which took after their father. As fans of The Crown will remember, Tony was a photographer. David — known professionally as David Linley — is a self-described furniture maker (rather than designer) whose client list includes Sir Elton John, as noted by Vanity Fair. Sarah — now known as Lady Sarah Chatto — is a respected painter and the Vice President of the Royal Ballet. 
Sarah's 21-year-old son Arthur, the Queen's grand-nephew, has become an Instagram star, thanks to a charity row around Britain that he and three friends completed in August 2020. (The bad news is that The Crown is ending after season 5, so we'll probably never get to see him in the series.) Sarah has also reportedly replaced her mother as the Queen's close confidante — something even impossible-to-please Margaret might have appreciated.