The Russo Brothers' Remarks About Chadwick Boseman Will Give You All The Feels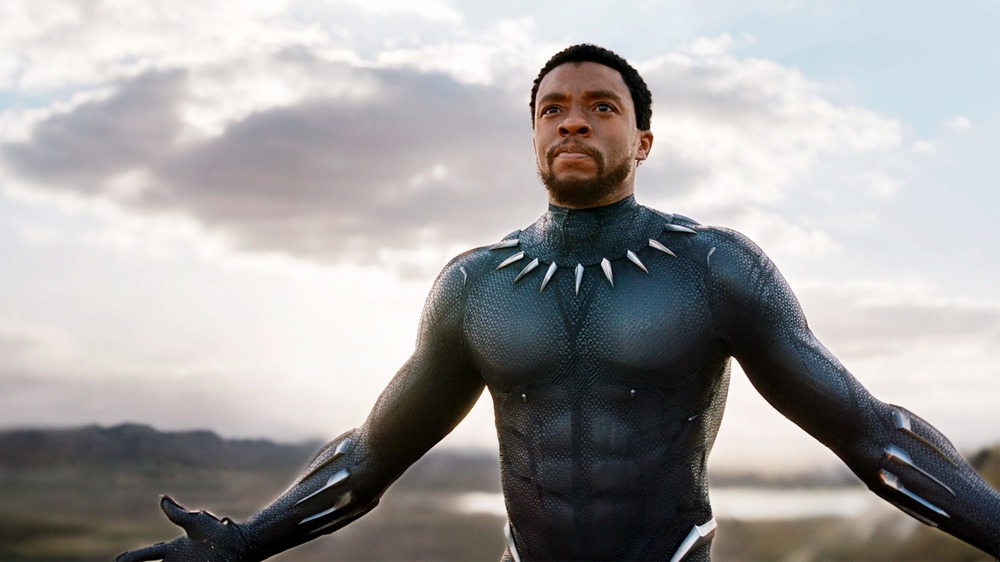 Marvel Studios
Two of the Marvel Cinematic Universe's biggest directors are still mourning one of their brightest stars.
In August of 2020, Hollywood and Marvel fans were left stunned and saddened when Chadwick Boseman, known for playing the King T'Challa of Wakanda — or the Black Panther — in the MCU and leading the comic book character's first standalone film, passed away due to complications from stage IV colon cancer. Boseman had kept his diagnosis a secret for nearly four years and even filmed 2018's Black Panther and several other MCU appearances during his treatment, making his passing even more tragic and sudden.
Joe and Anthony Russo, who worked with Boseman on 2016's Captain America: Civil War, 2018's Avengers: Infinity War, and 2019's Avengers: Endgame — all of which Boseman filmed while he was undergoing treatment — recently sat down with Steve Weintraub of Collider at CCXP 2020, and naturally, conversation turned to Boseman. With Boseman's final film, Ma Rainey's Black Bottom, dropping on Netflix on December 18, 2020, the late actor is still on everyone's minds, and unsurprisingly, the Russo brothers had nothing but praise for their fallen star. Here's what the Russo brothers had to say about Chadwick Boseman, so grab some tissues and get ready to get emotional.
The Russo Brothers deeply miss Chadwick Boseman's presence on set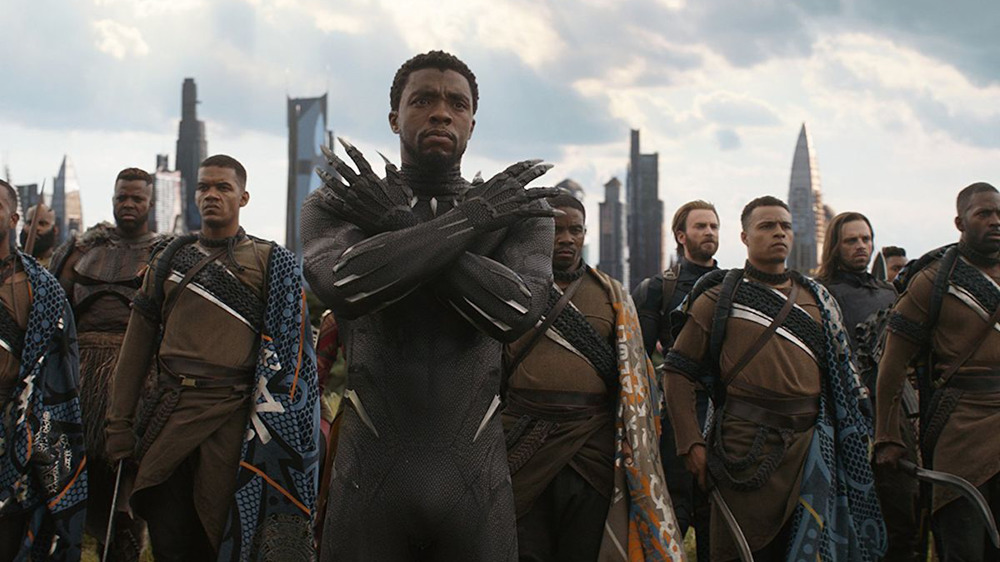 Marvel Studios
In conversation with Weintraub, the Russo brothers didn't mince words about Boseman's generosity of spirit and pure talent. "Even among actors who are at the top of their craft, he stood out in his dedication to what he was doing... his level of commitment to the character, it consumes every layer of his being," Anthony Russo told Weintraub.
According to Anthony, Boseman's commitment to authenticity was constantly inspiring. "This is a very simple detail, but early on when we were shooting Civil War which was his first performance as Black Panther, it was very difficult working with him to find the specific African accent, the specific version of Africa that we were trying to craft into the fictional Wakanda," Anthony recalled. "And once he cracked that character and found that accent, he stayed in that accent through the entire shoot even when he was off camera. He would only speak in that manner as T'Challa. I think that just speaks to the fact of how deeply he had built that character and how he had to hold onto that character through the entire process in order to perform it. It's just incredibly admirable when you find somebody who puts that level of their being and their focus and their entire effort into what they're doing, and it translates to the screen. You feel something different when you watch him perform, not just as T'Challa but in all the roles. He was an incredible inspiration, an incredible human being, just the height of professionalism and artistry. We're so grateful for our time with him."
""He had incredible integrity," Anthony's brother Joe added. "He was [a] very thoughtful, artistic, elegant human being that was just a pleasure to be around and a pleasure to work with. As Anth said, not only was he an actor he was a filmmaker. He understood filmmaking. He understood storytelling. I think the thing that's most important to stress was the people who worked with him over the last six years on several projects, was what he did and the way that he dealt with his illness was so brave and exemplified such integrity, because he put aside any sort of personal agenda for what he knew was a real historical moment in time in respect to what Black Panther meant to people. I don't think he wanted his illness to become the story. He wanted Black Panther and this all-black cast to be the story. And that's one of the bravest things that we've seen anyone do, that we've dealt with on a personal level."
All of Boseman's MCU appearances, including Black Panther, are streaming on Disney+, and the actor's final film, Ma Rainey's Black Bottom, arrives on Netflix on December 18, 2020.