Early Reactions To Wonder Woman 1984 Are Eye-Opening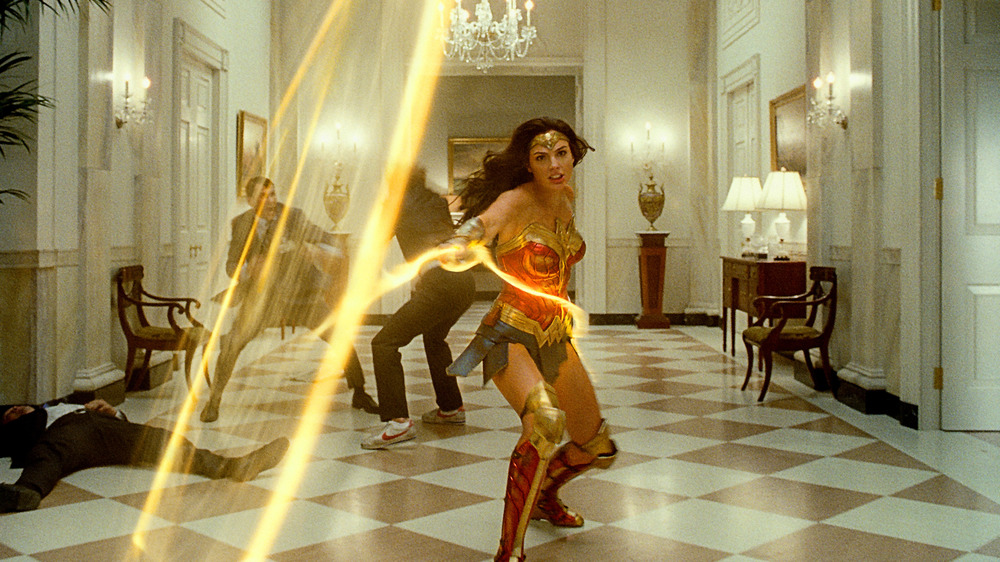 Warner Bros.
It's been a long road to release for Wonder Woman 1984. Back when the first Wonder Woman hit theaters in 2017, directed by Patty Jenkins and starring Gal Gadot as the eponymous heroine, it was a records-shattering success that forever changed the genre, shoving aside Batman and Superman to firmly establish Diana Prince as DC's biggest superhero. A sequel was a no-brainer, and in a normal year, audiences would certainly be lining around the block to see it, packing into theaters, and cheering together at every exciting moment.
2020, unfortunately, isn't a normal year.
Wonder Woman 1984 — like every other big Hollywood extravaganza — suffered delay after delay due to the COVID-19 pandemic, spending a long time with no clear release date in sight, as it remains unclear when it will be safe for audiences to fill theaters again. A few weeks ago, this culminated in the unprecedented news that Wonder Woman 1984, easily Warner Bros. biggest movie of the year, will be released as a streaming offering on HBO Max on December 25, 2020, alongside a limited theatrical release. And while it's certainly sad that, due to very real safety concerns, the film simply can't get the major theatrical debut it deserves, the good news is that early reactions are rolling in, and it looks like Jenkins and Gadot have another big winner. 
Wonder Woman 1984 is "the film the world needs right now"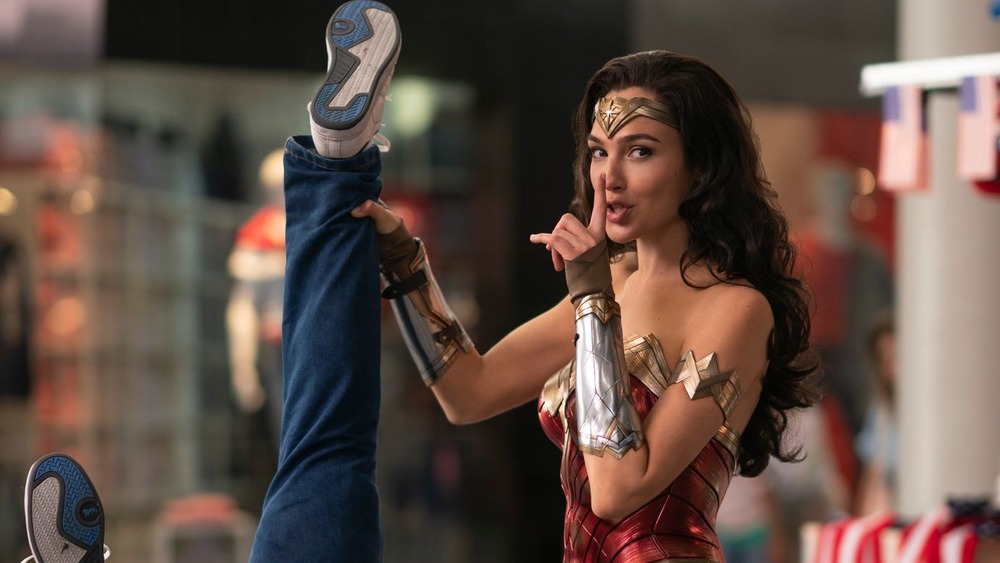 Warner Bros.
To be clear, living up to the first Wonder Woman is no easy task. The 2017 film wasn't just a success — it was a cultural phenomenon. Thankfully, now that critics are finally receiving some early screeners for the film, and posting their non-spoiler reactions on social media, it looks like the sequel is another rousing success. As entertainment journalist Jenna Busch wrote on Twitter, "It was wonderful! Kristen Wiig is phenomenal as Barbara, the opening 10 minutes will bring tears to your eyes ...I absolutely loved it! @pattyjenks and @galgadot knock it out of the park!"
Meanwhile, as proclaimed by Luke Bugg, the Geek of Steel, "#WonderWoman1984 is the film the world needs right now, no matter what sized screen you get to see it on." He also acknowledged that a full day after seeing the movie, he was still smiling. 
Amazing as it sounds, many even believe that Jenkins' second Wonder Woman film has topped her first. As tweeted by Dorian Parks of Geeks of Color, "I loved the first film and I can confidently say the sequel take everything to another level! Pedro Pascal and Kristen Wiig absolutely kill it as Maxwell Lord and Cheetah. Let Patty Jenkins take charge of the entire DCEU!" 
Perhaps the most memorable comments so far come from Terri Schwartz of IGN, who wrote of the film: "I adored it. The first Wonder Woman is my favorite of the modern DC films, and #WW84 makes all the smart next steps, telling a very human and very beautiful story for Diana Prince." To top it off, she added, "I think what surprised me most was that the message #WW84 leaves you with feels even more important to hear at the end of this year in a way @PattyJenks couldn't have predicted when she made it. Also, it just is so exciting to have big, joyful, blockbuster movies coming out again."
Wonder Woman 1984 will premiere on HBO Max (and in limited theaters) on December 25.