Here's Why Black Panther Fans Are Canceling Letitia Wright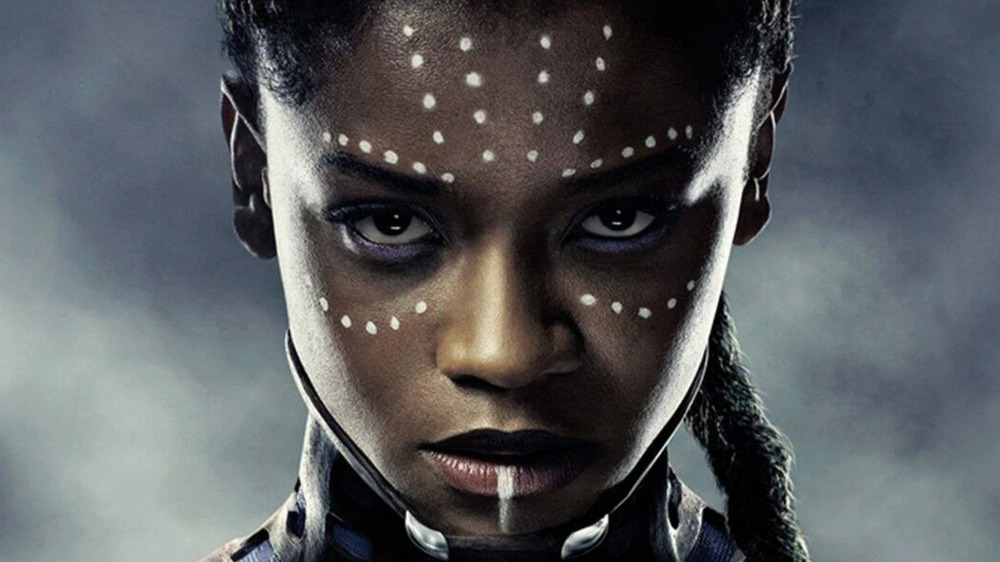 Disney/Marvel Studios
Black Panther star Letitia Wright sparked a wave of anger and frustration on social media when she shared a video on her Twitter account December 3 that questioned the safety of COVID-19 vaccines.
Fans were quick to call out what they saw as dangerous behavior from a public figure with a platform as large as Wright's, with some going as far as to say she should be recast for the Black Panther sequel. The replies to her post largely argued that spreading baseless claims that are riddled with falsehoods or not rooted in science contributes to distrust of the vaccines and could prolong the pandemic. 
The global health community agrees. On November 30, Francesco Rocca, president of the International Federation of Red Cross and Red Crescent Societies, called the falsehoods and junk science being used to spread doubt about the vaccines a second pandemic, according to CNN. "To beat Covid-19, we also need to defeat the parallel pandemic of mistrust that has consistently hindered our collective response to this disease, and that could undermine our shared ability to vaccinate against it," Rocca said.
Wright initially fought back against the backlash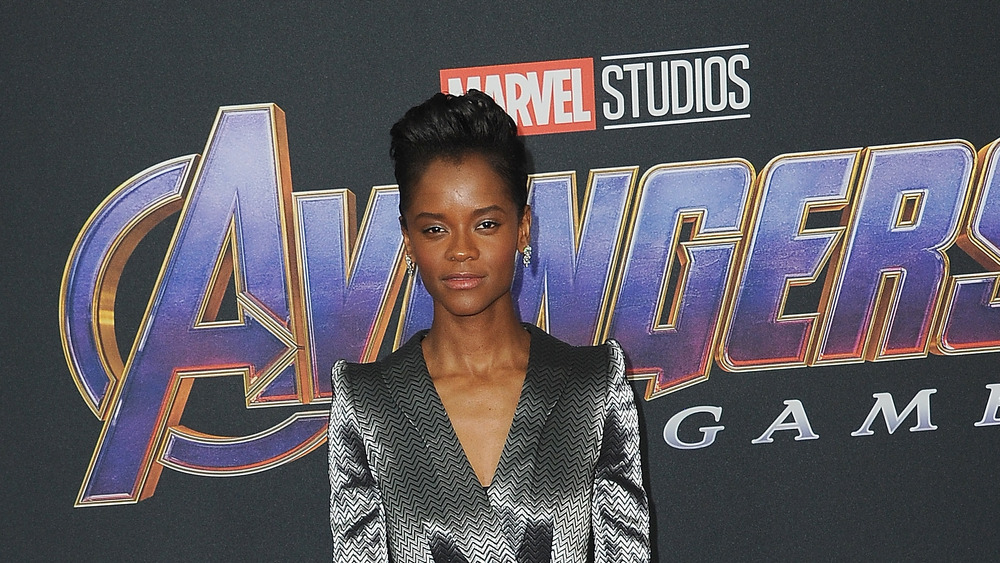 Albert L. Ortega/Getty Images
Wright was not initially apologetic. She lashed out at some of the responses on Twitter, claiming that she was being canceled for failing to conform to popular opinion, asking questions, and thinking for herself. Eventually, after a wave of responses, she claimed that she hadn't commented on the video, only shared it because she thinks "his point of asking about it before is valid," according to tweets captured by Giant Freakin Robot before Wright deleted her account. Interestingly, she also liked a reply to one of her tweets that called for Black Panther 2 to be canceled entirely. She would eventually delete the tweet with the video, and then her entire Twitter account.
In addition to the vaccine skepticism, the video also questioned the science behind climate change, accused China of deliberately spreading COVID-19, and included transphobic comments, according to Variety. It has since been removed from YouTube for violating the platform's terms of service. 
Wright's Marvel Cinematic Universe co-star Don Cheadle rejected attempts to cancel her on Twitter, but later wrote in a Tweet after seeing the video that it was "hot garbage." He added, "i would never defend anybody posting this. but i still won't throw her away over it. the rest i'll take off twitter. had no idea."
Wright is expected to take on a larger role in the Black Panther sequel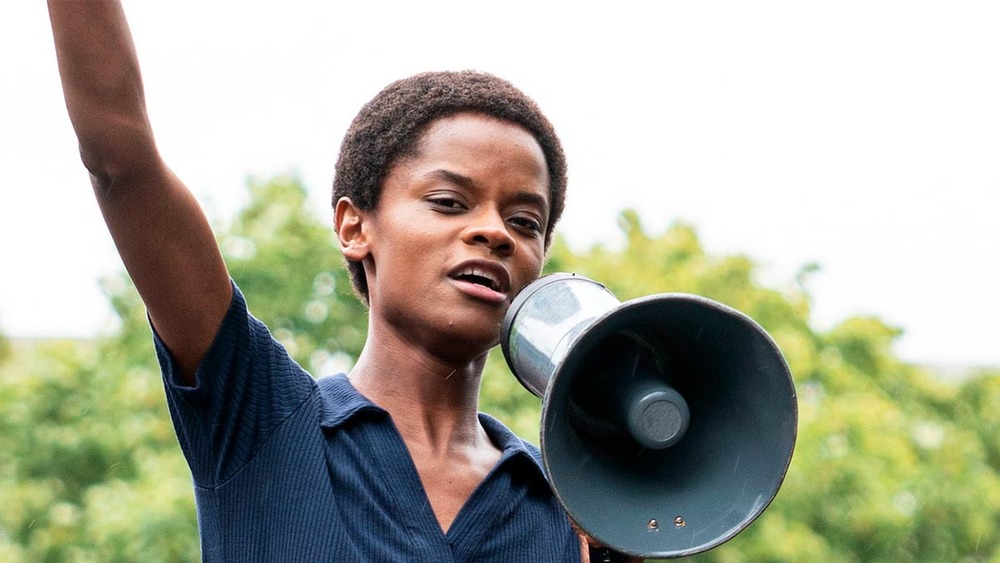 Des Willie/Amazon Prime Video
Wright has been widely tipped to take on a larger role in the upcoming Black Panther sequel following the death of star Chadwick Boseman earlier this year. As the king's sister, her character Shuri would be a natural candidate to take up the mantle of the titular hero from Boseman's T'Challa. As a technological genius with the awesome resources of Wakanda behind her, she fits snugly into one of the established modes the MCU has created for its heroes.
The Hollywood Reporter wrote in November that the movie was expected to begin shooting in July, with Ryan Coogler returning to the helm as director. In addition to Wright, Lupita Nyong'o, Winston Duke, and Angela Bassett were expected to reprise their roles from the first film. Tenoch Huerta of Narcos: Mexico was reportedly joining as one of the antagonists. 
Wright also appeared in the "Mangrove" chapter of Steve McQueen's Small Axe project and has a part in the upcoming Agatha Christie adaptation Death on the Nile.