Fans Are Freaking Out Over Shuri's Reported Role In Black Panther 2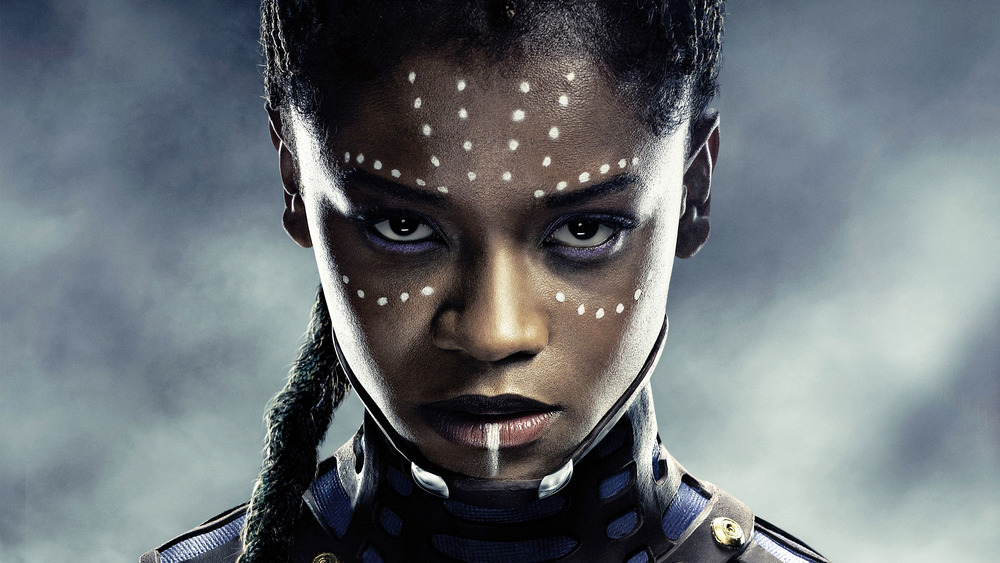 Marvel Studios
Despite Marvel not releasing a single plot detail so far, The Hollywood Reporter revealed filming on Black Panther 2 is slated to begin in Atlanta in July 2021. The news comes just months after the passing of Chadwick Boseman, who played the titular hero in the groundbreaking first film. While Marvel has yet to announce who will be taking on the role of Black Panther in the new film, fans have latched on to reports that Shuri will have an expanded role in the sequel.
As reported by THR, Letitia Wright, Lupita Nyong'o, Winston Duke, and Angela Bassett are all expected to return, but the publication also noted that some say Wright's Shuri "may take on a more prominent role" in Black Panther 2. Whether that means Shuri will follow in her big brother T'Challa's footsteps to become the next leader of Wakanda remains to be seen, but fans on social media have already declared her their queen.
On Twitter, fans are pointing out that there is comic book precedence for scientist Shuri to become Wakanda's most famous hero. In the comics, Shuri wanted to be the Black Panther right from the start, and she stepped into the role after her brother was injured. "T'challa died in the comics and shuri takes on his role," tweeted @zenitssunflower. "It's way more disrespectful to just recast him and pretend like nothing happened. Sending him off as a hero and having his younger sister follow in his footsteps is respectful."
Another fan, @kimscorcher, added, "It has to be her. The most respectful way for this to go is to honor Chadwick as T'Challa, and have Shuri step up into her own as Black Panther. Nobody needs to be recast, just shine the spotlight brighter on the incredible supporting characters and cast."
Even if Shuri doesn't immediately become Wakanada's Queen in Black Panther 2, fans hope she'll one day take on the role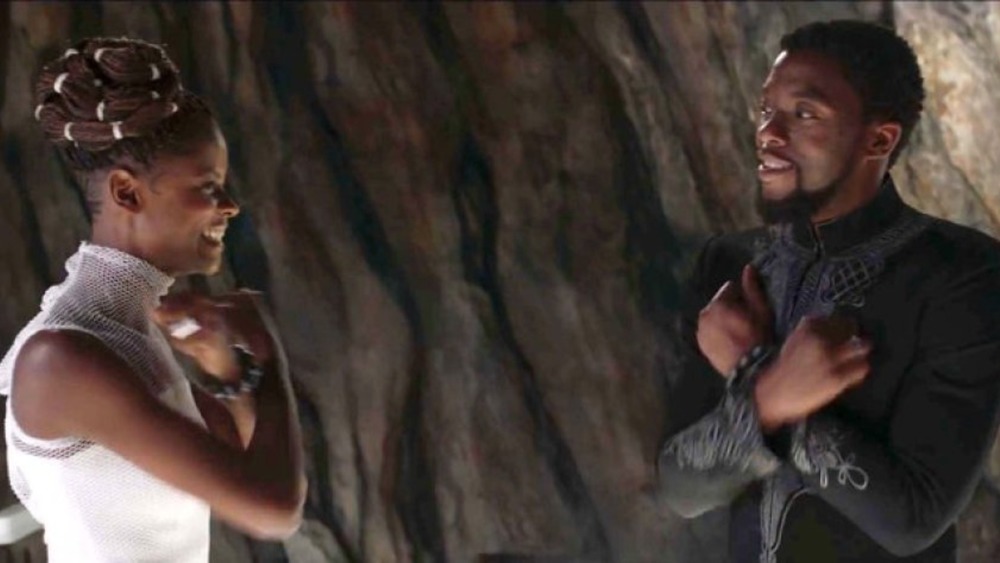 Marvel Studios
At this point, it's impossible to know what Shuri's expanded role means for Black Panther 2. She could just as easily be mentoring Wakanda's next hero, as she could be taking on the role herself. More Wright in any form will be welcome, though. In fact, some fans would actually prefer the sequel to be about her accepting that she should be the next Black Panther.
"Not sure #BlackPanther2 should start with Shuri as Panther. She was pretty successful doing her own thing, but the movie could build towards her deciding to take the mantle after a transitional character like Kasper Cole or a resurrected Killmonger," @djtalkstrash tweeted.
Having another character temporarily step into the role could provide a bridge that would allow Shuri to get a detailed Black Panther origin story of her own in a third movie if Marvel chooses to go that route. But for now fans are happy to celebrate the scientifically-minded character getting more screentime, whether that means she'll be suited up as the beloved hero or not.
Black Panther 2 will honor Chadwick Boseman's memory, but Marvel won't use a digital double to bring back T'Challa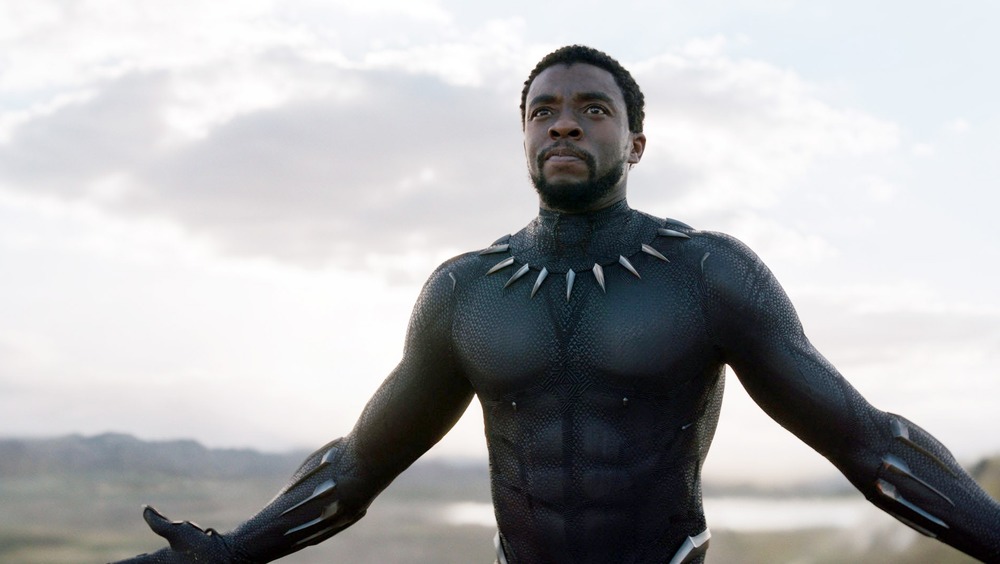 Marvel Studios
While we don't know who will be taking on the role of Black Panther in the sequel, we do know that Marvel has no plans to use a digital double for Boseman. "There's only one Chadwick, and he's not with us," Marvel Studios EVP Victoria Alonso told Clarin. "Our king, unfortunately, has died in real life, not just in fiction, and we are taking a little time to see how we return to history and what we do to honor this chapter of what has happened to us that was so unexpected, so painful, so terrible, really."
It seems that Wakanda will be grappling with the loss of their hero just as fans are in real life. What that means for the kingdom he left behind is something only Marvel and writer-director Ryan Coogler know for now. But if Shuri does step up to become her country's new leader and hero, Wright will do so with plenty of love and support from the Black Panther fanbase behind her.