Is This Who Vera Farmiga Is Playing On Disney+'s Hawkeye?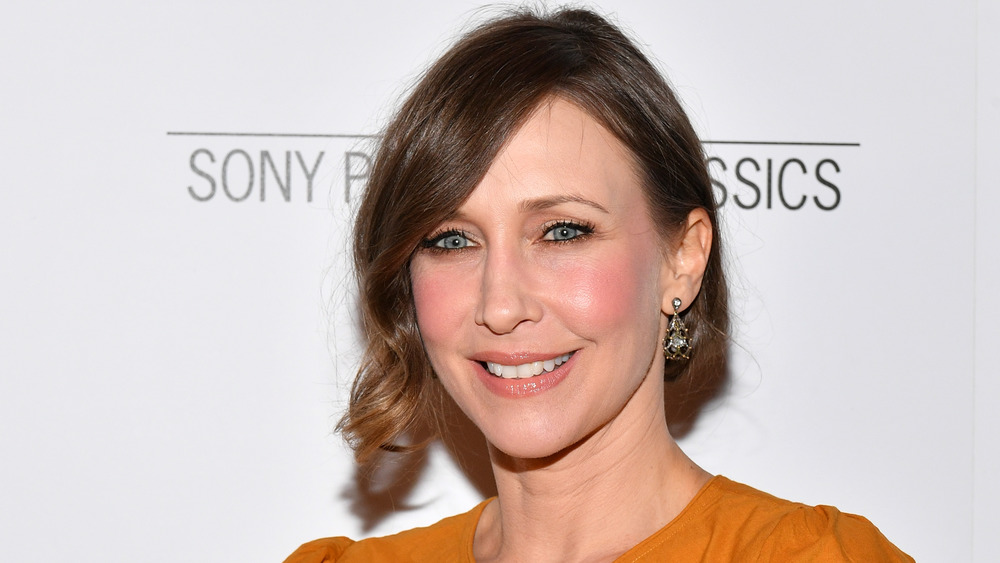 Dia Dipasupil/Getty Images
The Marvel Cinematic Universe may have found a villain worthy of facing off against the arrow-slinging Hawkeye and his protégé Kate Bishop.
In case you hadn't heard, production is ramping up for the anxiously-awaited Marvel series, with returning star Jeremy Renner and MCU newcomer Hailee Steinfeld currently hard at work on the streets of New York. But even as Team Hawkeye is forging ahead to ensure the pandemic-delayed series makes its 2021 premiere date on Disney+, it seems several series pieces are still being put into place. A major piece has apparently just been placed, with The Hollywood Reporter confirming that The Conjuring franchise alum Vera Farmiga has indeed been cast in an unspecified role.

Farmiga's casting should be news enough to get any Hawkeye fan hype, because she's a formidable, extremely versatile a screen talent who's burned up the screen in indie fare and blockbusters alike over the years. It's the "unspecified role" aspect of Farmiga's casting that has many Marvel fans frothing at the mouth, however, as some believe she's lining up to play the part of villain in the first season of Hawkeye. 
That speculation will likely remain just that as Marvel has so far kept a fairly tight lid on Hawkeye news (i.e. there still hasn't been an official announcement that Steinfeld is in the series, even though she's recently been spotted on set and in costume). But even if there's likely to be no word on Farmiga's role for now, we can still lob a few guesses as to whom she might be playing in the series.
And if you'll allow us to play devil's advocate with a little harmless conjecture, there's a pretty good chance that Farmiga will be suiting up as Madame Masque when she steps onto the Hawkeye set.  
A Masque may well be in Vera Farmiga's future for Hawkeye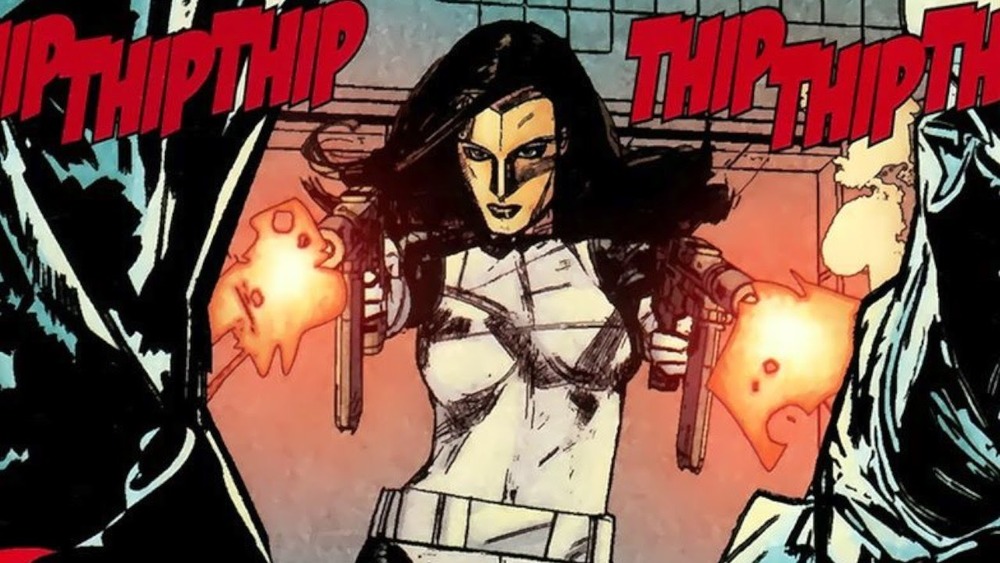 Marvel Comics
That speculation is not completely unfounded. While Madame Masque made her first Marvel appearance in the pages of Iron Man, the character has tangled with several of Earth's Mightiest over the years, and featured prominently in the pages of Hawkeye when Matt Fraction and David Aja were calling the shots on the comics.
You should know many insiders believe the Disney+ Hawkeye series will borrow heavily from storylines conjured during the award winning Fraction-Aja era, too. That's largely because the official logo for the Hawkeye series is virtually identical to the one topping the cover of every single book the duo penned and inked, and set photos appear to reveal the inclusion of their run's breakout character, Lucky the Pizza Dog.
As for Madame Masque's role in the lives of Clint Barton and Kate Bishop in those books, well, she didn't like them much. In fact, she very nearly exposed a fabricated video of Hawkeye himself assassinating a foreign dignitary. When Barton and Bishop foiled that plot, Madame Masque essentially devoted herself to making their lives (Bishop's in particular) a living hell. As Hawkeye is purported to deal heavily both with Barton's bloody, post-Snap run as assassin for hire Ronin and his passing the Hawkeye mantle on to Bishop, it's likely Farmiga's Madame Masque is aligning to be a major thorn in their sides fore the foreseeable future.
Of course, we could be wrong. Vera Farmiga might be portraying Kate Bishop's departed mother in the Hawkeye series, or even her big sister Susan. Heck, she might even turn up as some unknown mastermind behind the nefarious Tracksuit Mafia, bro. 
But if anybody's taking bets, there's pretty good odds Farmiga has already scheduled a mask fitting with Hawkeye's costume design team. And there's even better odds she'll be sporting said mask in full Madame Masque regalia when Hawkeye finally lands on Disney+ later next year.