Fear The Walking Dead Fans Just Got The Best News Ever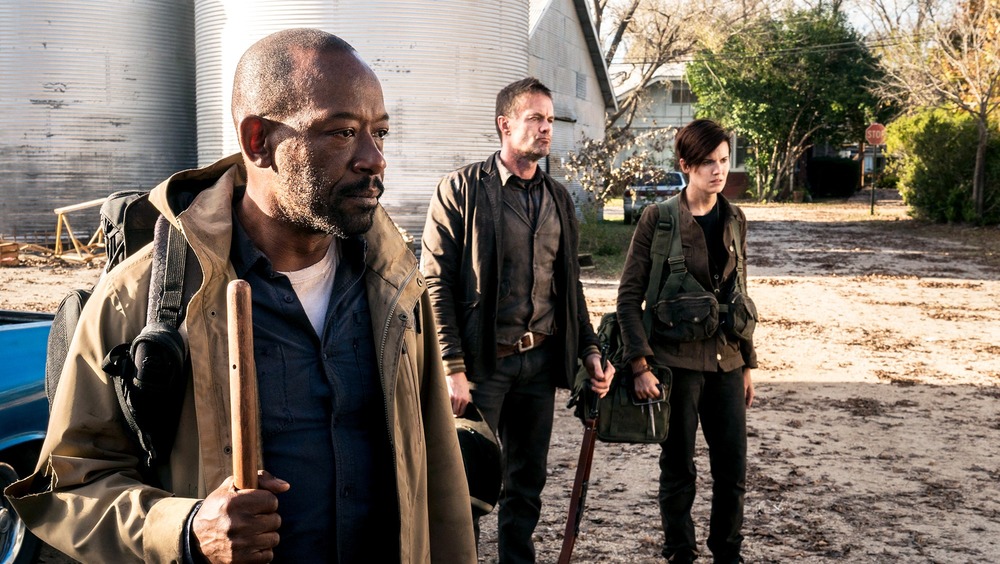 AMC
Like the characters they depict, the many iterations of The Walking Dead franchise have proven to be survivors.
Though the flagship Walking Dead television series will conclude after apportioning the remaining episodes of its tenth and eleventh seasons over the next couple of years, AMC has announced that its first television spin-off, Fear the Walking Dead, has been picked up for a seventh season.
Fear the Walking Dead has cycled through various groups of survivors over the course of the series, but currently follows Morgan Jones (Lennie James) and his companions as they try to avoid being killed by either the walkers or the Pioneers and their cruel leader Ginny (Colby Minifie), whose community many of them have been forced to join. Morgan wasn't so lucky; he was shot and left for dead. (He got better. Sort of.) 
But before they get to season 7, Morgan and the rest of the show's characters will have to survive the rest of season 6. Fear the Walking Dead recently finished airing a truncated seven-episode half-season after filming was halted due to the COVID-19 pandemic. Now that production has started up again, the plan is to finish work on season 6 and shoot season 7 simultaneously, executive producer Scott M. Gimple told The Hollywood Reporter.
When is Fear the Walking Dead likely to return?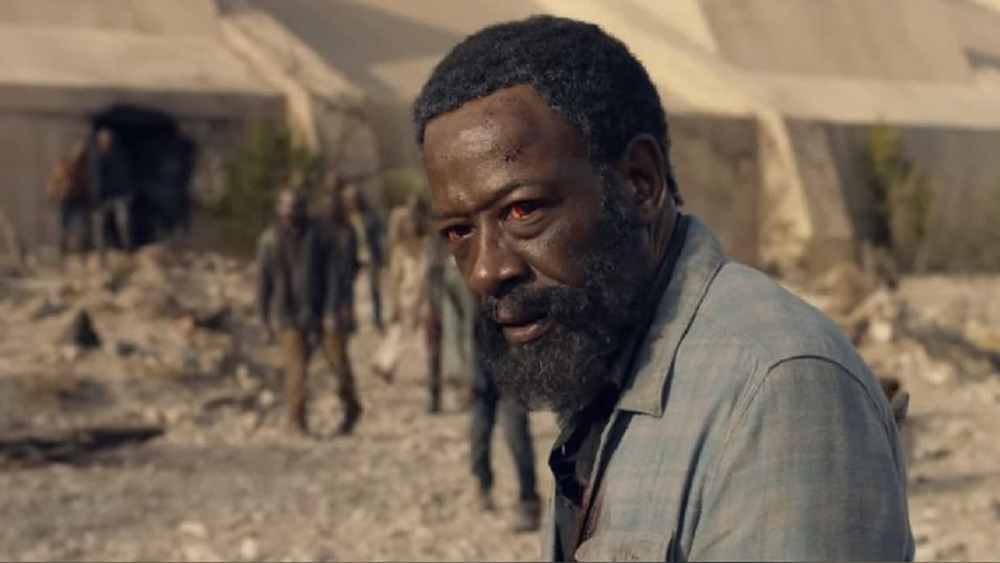 AMC
Given the uncertainty of trying to finish more than a season-and-a-half of television in one go in the midst of a pandemic, a return date for the rest of season 6 hasn't been nailed down yet. Gimple said that whenever that may be, the show will kick off with the episode that was originally intended to be the midseason finale. "It's such a big episode in the history of the series," Gimple said. "It'll make an amazing start."
In the meantime, the franchise will live on. The original Walking Dead series is set to air the final six episodes from its tenth season beginning in February of 2021. The Walking Dead: World Beyond finished airing its first season in late November, and will return for a second and final season sometime in the future. Plans are also moving forward for a Tales of the Walking Dead anthology series, an as-yet untitled spinoff series featuring Daryl (Norman Reedus) and Carol (Melissa McBride), and three movies that will follow Rick Grimes (Andrew Lincoln) after he departed the main show.