Robert Kirkman Teases A Fan Favorite For Future Walking Dead Project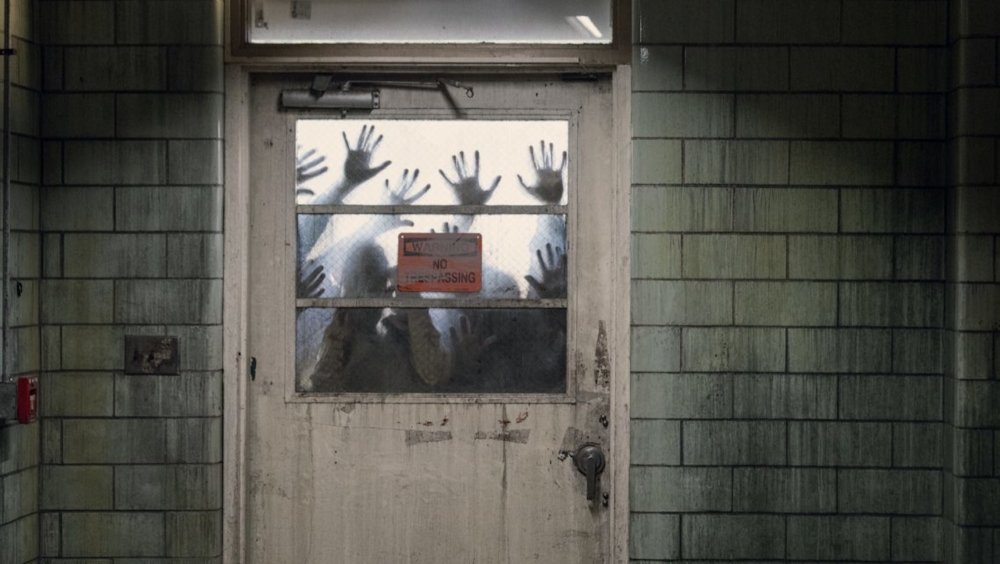 AMC
Death is one of the only constants across the many entries in the multimedia Walking Dead franchise. From comics to television, novels to video games, the threat of the walker horde and the cruelty of the remnants of humanity make survival a dicey prospect for anyone –– and possibly for everyone –– in creator Robert Kirkman's universe, no matter how their story is being told.
But some characters are just too popular, too narratively promising, or too much fun to go away forever. Kirkman has recently dropped hints that one of these fan favorites is preparing to make a return in a new property, but she's not from the comic or one of the television series. Kirkman sparked speculation when he ended a letter to fans printed in the one-shot "Negan Lives" comic in July 2020 with the postscript "P.S. Clementine Lives." 
He was asked about it as part of a Q&A during New York Comic Con and admitted that there was a reason she was on his mind, though perhaps he should have waited to reveal it.
Who is The Walking Dead's Clementine?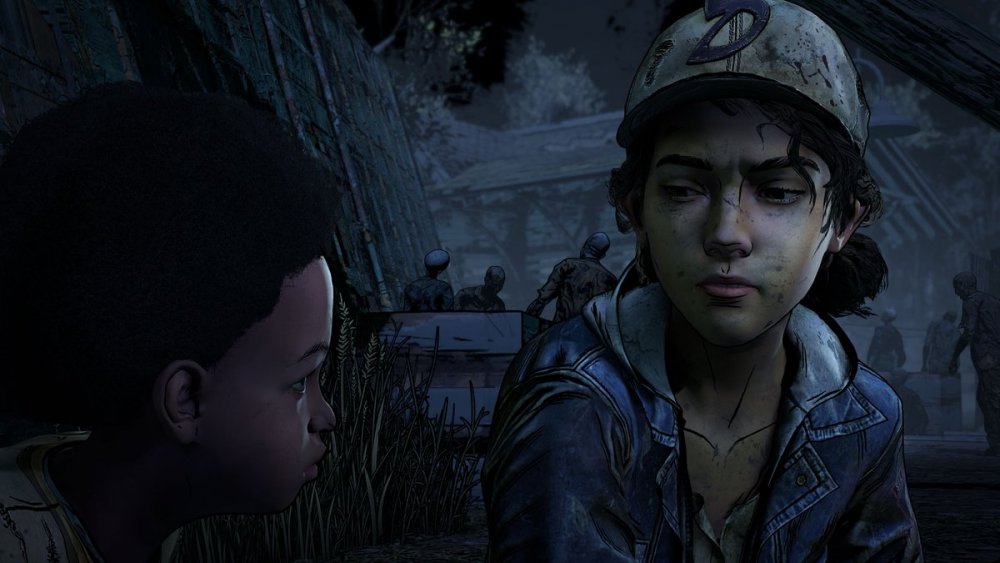 Telltale Games/Skybound
"It is possible that I was hinting at something," he said in response to a question from Twitter, "that it's possibly a little too early to talk about and maybe I shouldn't have done that."
Clementine is the main protagonist of The Walking Dead episodic adventure video game series produced largely by Telltale Games. She begins the first game as an eight-year-old girl, taking shelter in a treehouse at her Georgia home. Over the course of the series she ages into an older teenager, navigating the tenuous remains of humanity while avoiding the threat of walkers.
The games are primarily dialogue-based, with players selecting options for conversation or for actions that layer and branch and affect the rest of the game's story. The player's choices determine which supporting characters might live or die, shift alliances in unexpected ways, and make the characters more or less vulnerable to attack. Because of their investment in these decisions, fans of the series feel a particular connection to Clementine in a way they might not if she was merely bashing walkers over the head the whole time.
How will Clementine return to The Walking Dead?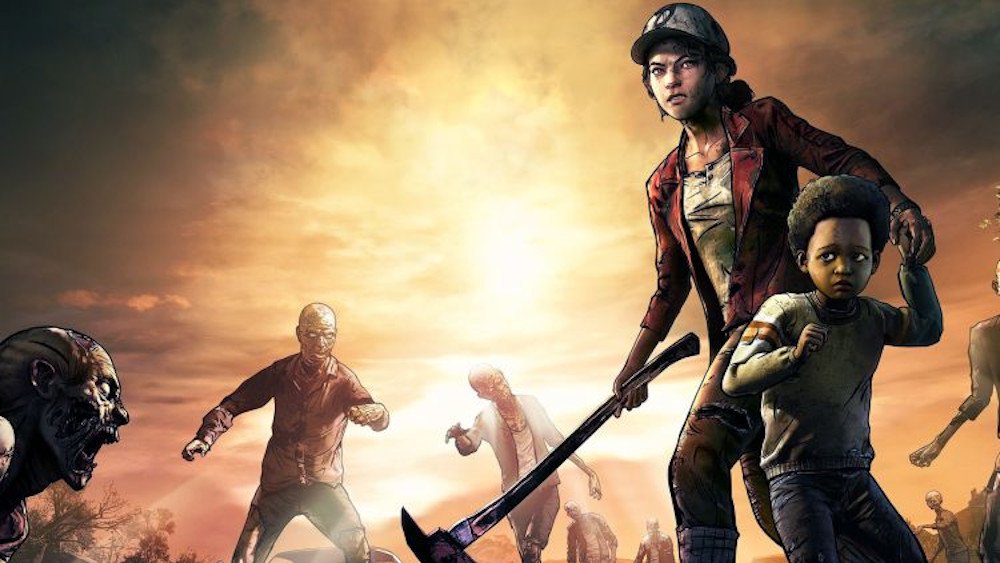 Telltale Games/Skybound
Kirkman didn't reveal exactly how Clementine might be returning, though he said he might be able to give details "soon in the future." Fans on Reddit speculated this might just mean a comic appearance or one-shot, though u/pythonhunter42 points out that it could be difficult to bring Clementine into a different medium since her story has so many different ways it might have played out.
Producing a new game would be a little different than work on the previous entries, since Telltale Games closed in 2018 after laying off most of its employees and filing for bankruptcy protection. The closure originally threatened the final season of The Walking Dead game, before Kirkman's Skybound Entertainment brought in some former Telltale employees to finish work on the game. Skybound has since worked with Skydance Media on a virtual reality game, The Walking Dead: Saints and Sinners, but it is unconnected to the original series.
In many ways, Clementine's story dovetails with that of the new series The Walking Dead: World Beyond, with its youthful protagonists learning to navigate a walker-filled world much as she's been doing for years. Bringing Clementine to the TV screen would be quite the cross-platform coup, though it would have many of the same narrative problems as giving her a dedicated comic book story.
Regardless of what form it takes, the return of Clementine reintroduces another of The Walking Dead's most interesting survivors back into the mix.