The NYC-Based Rom-Com Dash & Lily Fans Need To Watch Next
Netflix
In November 2020, Netflix premiered the new romantic comedy series Dash & Lily, starring Austin Abrams and Midori Francis as the title characters. The eight-episode show is based on the young adult book series Dash & Lily's Book of Dares by David Levithan and Rachel Cohn. The story follows Lily, an optimistic teenager who loves the holidays and wants to find romance, as she builds a connection with Dash, a boy who hates Christmas. Their connection grows as they pass a notebook back and forth while adventuring across New York City.
Dash & Lily uses New York City essentially as its own character in the series, with the protagonists traipsing through both well-known and more hidden landmarks that define what makes the city so magical. Dash and Lily's romance is cute and adventurous — the upbeat and encouraging Lily pushes Dash out of his comfort zone as he's getting through a tough period in his life, which has made him very cynical. The show fully embraces the holiday season as well, making the series' eight episodes a fitting watch for this December. Dash & Lily has impressed audiences and critics alike, with a 100 percent rating currently on Rotten Tomatoes, and fans eagerly await news of a potential season 2 renewal from Netflix.
In case you've already finished bingeing Dash & Lily and are in need of something else to watch, there's another rom-com set in NYC that's the perfect follow-up.
Fans of Dash & Lily need to check out Nick & Norah's Infinite Playlist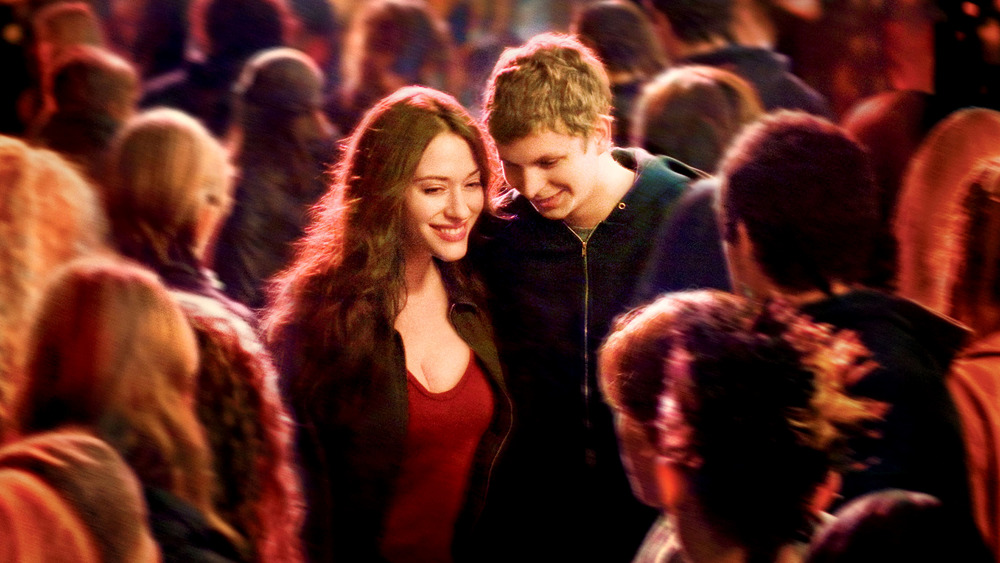 Sony Pictures
Starring Kat Dennings and Michael Cera, the 2008 movie Nick & Norah's Infinite Playlist has a lot in common with Dash & Lily. Also set in NYC, the movie is a romantic comedy based on the book of the same name, written by the same authors as Dash & Lily's Book of Dares, Levithan and Cohn. With that in mind, it's no surprise that the plot also has a similar structure and tone as the TV series. But while Dash & Lily's relationship develops across the expanse of messages exchanged back and forth in a notebook, Nick and Norah connect over their love of music.
Two teenagers dealing with romance problems, Nick and Norah meet one night when Norah asks Nick to pretend to be her boyfriend in order to get a classmate off her back, not knowing that this girl is actually Nick's ex-girlfriend. Due to their friends' involvement, Nick and Norah end up alone together trying to find the secret show a band they both like is putting on. This mission takes them all over NYC, and their relationship troubles follow close behind. 
Though it doesn't match Dash & Lily's 100-percent rating on Rotten Tomatoes, Nick & Norah's Infinite Playlist did well with critics, and is currently available to stream on Amazon Prime. For fans of Dash & Lily and similar TV shows and movies, Nick & Norah's Infinite Playlist is an older rom-com you should definitely check out.