Upcoming Will Smith Movies You Need To Know About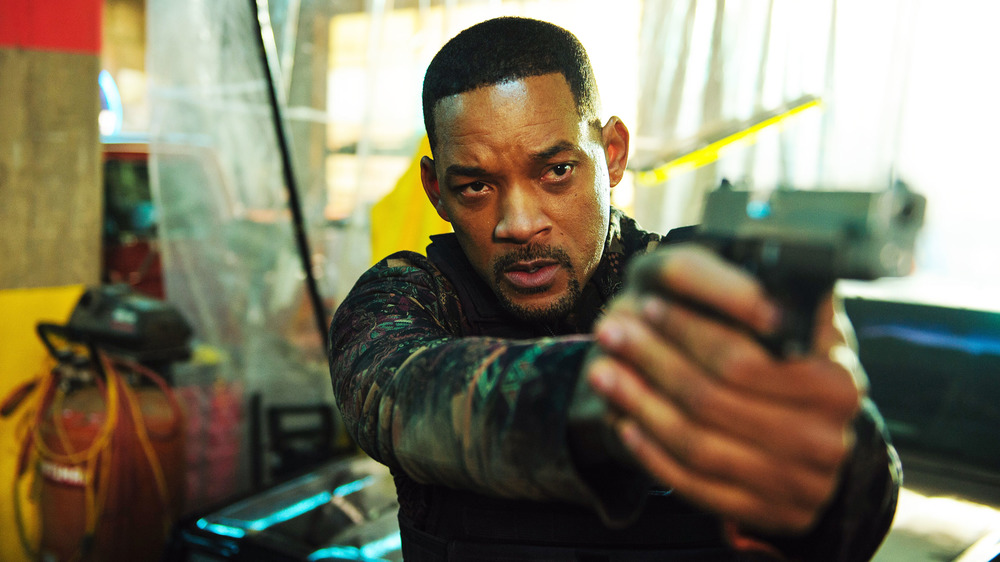 Sony Pictures
Though Will Smith has hit something of a rough patch in the last few years, most folks would agree he's had one of the more blessed careers in Hollywood. In fact, during his first decade or so in front of cameras, the rapper-turned-actor was legitimately one of the biggest movie stars on the planet, going from fronting the hit NBC sitcom The Fresh Prince of Bel-Air to reaching superstar status on the strength of blockbuster hits like Bad Boys (1995), Independence Day (1996), and Men In Black (1997). 
Along the way, he also earned critical raves for powerful turns in smaller-scale films like Enemy of the State (1998) and Ali (2001) before spending the bulk of the 2000s genre-jumping between sci-fi spectaculars (I Robot and I Am Legend), romantic comedies (Hitch), animated flicks (Shark Tale), and would-be prestige fare (The Pursuit of Happyness). He even snuck in a wicked little cameo for Will Ferrell's Anchorman 2: The Legend Continues.
So, even as the recent past has found Smith landing more misses (After Earth, Collateral Beauty) than hits (Bad Boys for Life), it's hard to feel bad for an actor who has so many classics to his name. That's especially true when said actor has an impressive slate of movies on the horizon, as well. 
And rest assured that the former king of July 4th really does have some intriguing projects currently in the works. Here are a few upcoming Will Smith movies you won't want to miss.
Will Smith will play a would-be tennis monarch in King Richard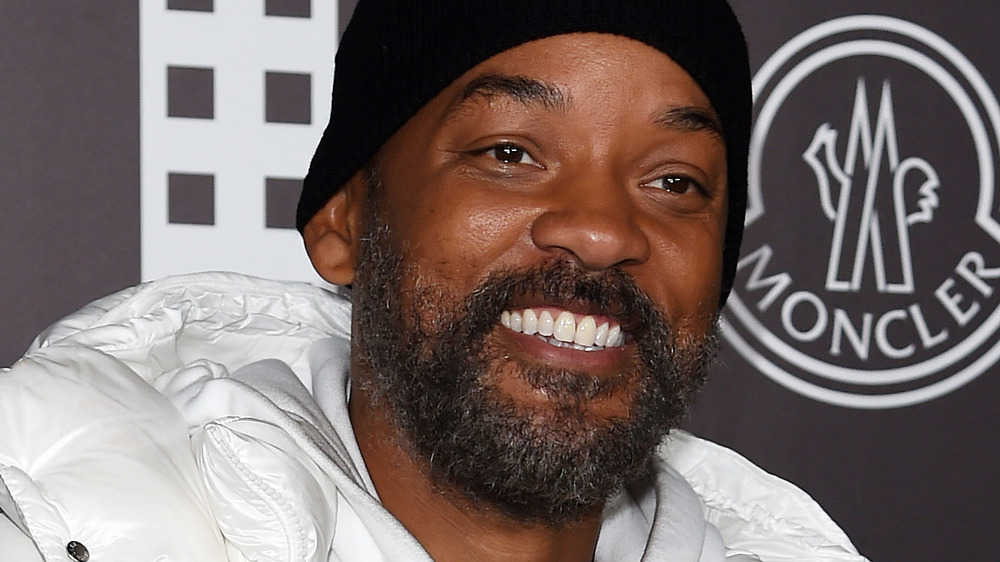 Stefania D'alessandro/Getty Images
Like pretty much every other actor on the planet, the hell year that is 2020 forced Will Smith to press the pause button on an anxiously-anticipated big screen endeavor. For Smith, the project in question was none other than his high-profile sports biopic King Richard.
Culled from a 2018 Blacklist screenplay by Zach Baylin, and directed by up-and-coming auteur Reinaldo Marcus Green (Monsters and Men, Joe Bell), that film follows the meteoric rise of Venus and Serena Williams from little known contenders to dominant superstars on the pro tennis circuit. While the talent was all theirs, the duo's rise to court superiority was famously engineered by their impetuous father Richard, the titular would-be monarch. 
By all accounts, that relationship was complicated, largely due to Mr. Williams' fierce drive to make his daughters the best of the best. That he helped push them to become arguably the greatest female tennis players of all time is a testament to how hard he undoubtedly pushed, and you can bet every high and low will make for fine dramatic fodder, in what should be a distinctly non-traditional sports biopic. And needless to say, it should be fascinating to see Smith portray such an emotionally rich, complex character.
Thankfully, we won't have to wait that long to see him in action as King Richard is currently back in production and slated for a November 2021 release.
Will Smith will portray an underground kingpin in The Council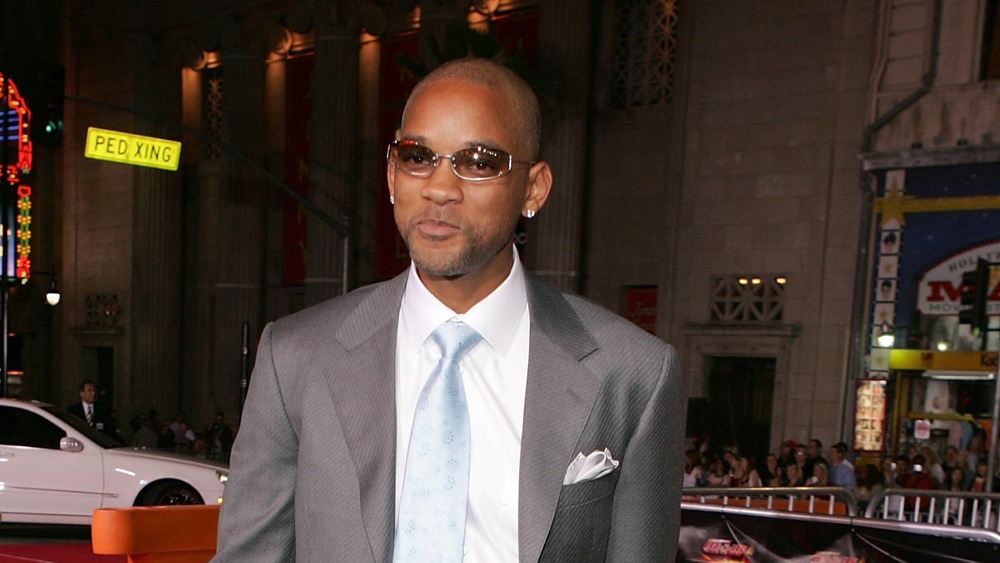 Frazer Harrison/Getty Images
King Richard isn't the only biopic in Will Smith's future, as it happens. And the flick he's got lined up in its wake is easily one of the most intriguing the actor has booked in the past decade or so. It's called The Council, and it'll find Smith stepping back into the 1970s to portray infamous Harlem kingpin Nicky Barnes.
For those who've never heard that name, Nicky Barnes was a key figure in a notorious crime syndicate that ruled the Harlem underworld for much of the 1970s and 1980s. That syndicate saw Barnes working with six other individuals (who dubbed themselves "The Council") as they rose up in the ranks of New York's tumultuous heroin scene. Barnes was the most prominent figure in "The Council," even earning the nickname "Mr. Untouchable" from The New York Times for his uncanny ability to avoid prosecution for his many crimes ... though said misdeeds eventually landed him a lengthy prison term.
Look, if the thought of Will Smith dodging about in full seventies garb doesn't get you hyped for a movie, well, it's likely nothing will. Either way, you really should get hyped about The Council, even if the film is still very much in the early stages of production, and likely won't hit theaters until 2022 at the earliest.
Will Smith will go buddy cop crazy in sequels to Bad Boys and Bright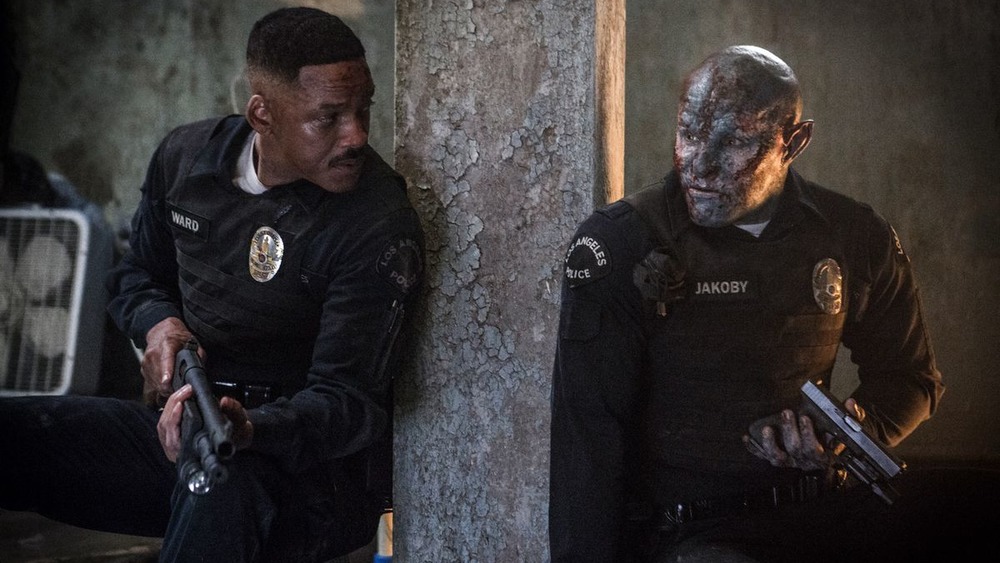 Netflix
In case you were worried that Will Smith might be leaving his days of action-packed sequels and buddy cop flicks in the past, you should know he's actually got a pair of big-time buddy cop sequels on the horizon. And as much as they seem like largely unnecessary retreads, we're still sort of excited about both.
First up in Will Smith sequel-land is the follow up to the surprise Netflix hit Bright, which (in spite of a sound critical drubbing) was almost universally adored by viewers upon release. In fact, those viewers helped make Bright one of the most viewed Netflix movies of that year. 
While Bright is not great cinema, it really is a clever, decently executed sci-fi fantasy with some welcome real world grittiness you don't often see in the genre. It also features solid performances from Smith and a heavily made-up Joel Edgerton, as a pair of L.A. beat cops who get wrapped up in a magical turf war the likes of which hasn't really been seen before. And even if we're not quite sure where things will go for the duo in the sequel, we're actually quite eager to revisit Bright's weird and wondrous world.
As for the other buddy cop flick in Will Smith's future, it is indeed another chapter in the trash-talking shoot-em-up Bad Boys saga, 'cause apparently Smith and franchise co-star Martin Lawrence are actually looking to ride together until they die together. That's not a bad thing, and even if nobody knows what Bad Boys 4 is about, we're guessing nobody cares, so long as we get some more of that quip-tastic Smith and Lawrence rapport we've come to know and love over the years.