Why Susie From The Christmas Chronicles 2 Looks So Familiar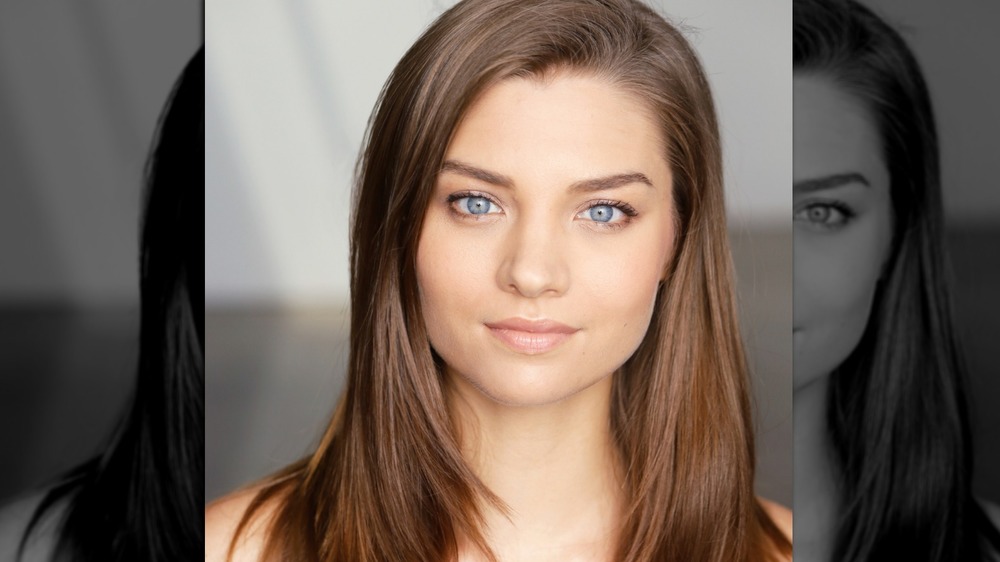 IMDb
Saint Nick himself is back on Netflix. 
November 25 saw the release of the newest addition to the heartwarming, holiday-themed franchise, The Christmas Chronicles 2. The first film follows two kids helping Santa Claus (Kurt Russell) after he loses control of his sleigh, causing all of the evening's Christmas presents to go missing. This time around, the little girl from the first film, Kate (Darby Camp), is a little older and a bit more cynical. Her and her family are on vacation in Mexico with her mother's new boyfriend, Bob (Tyrese Gibson) and his son, Jack (Jahzir Bruno). Kate isn't all to happy her mother may marry someone else even though her father passed away a while ago, and you know what that means. She has to go on another magical journey (with Jack this time) so that she can learn to open her heart and embrace the true meaning of the season.
The sequel features a lot of familiar faces, including Julian Dennison from Deadpool 2 playing the villainous Belsnickel (a surprise connection to NBC's The Office). Kate's brother, Teddy (Judah Lewis) has a brief encounter with a lady-friend he's met on vacation named Susie. While she can be hard to make out, you may have thought she looked a bit familiar during her brief scene. As it turns out, the actress, Christy St. John, has been in plenty of projects in the past. 
Christy St. John showed off her horror chops in The Amityville Terror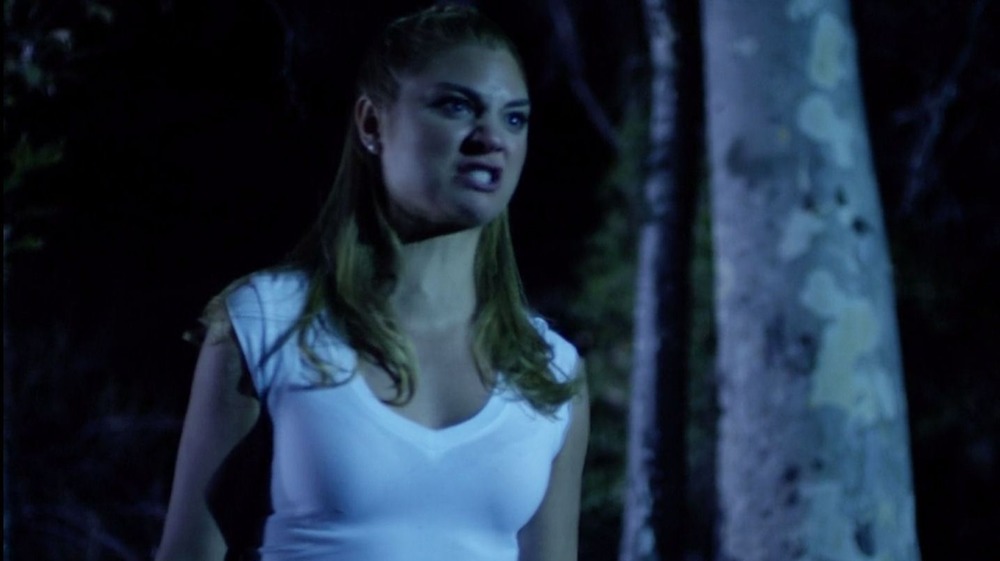 Uncork'd Entertainment
Christy St. John is a young actress on the rise. Her résumé begins way back in 2013. When she was starting out, she appeared in a number of short films, but soon made the leap to features, which included The Amityville Terror. The film doesn't really take any inspiration from the real-life stories that are told about the Amityville house on Long Island. Instead, the film follows Hailey (Nicole Tompkins), a young woman whose family has just moved into the titular cursed house. It doesn't take long for her family to begin experiencing strange sensations, such as hallucinations and burning flesh. Cue: horror.
Christy St. John plays Theresa in the film, one of Hailey's classmates who bullies her throughout the movie; however, these aren't your average, run-of-the-mill mean girls. Theresa is the one who reveals to Hailey the true nature of the house, and how it's up to the town to offer sacrifices for its appeasement. Spoiler alert: Hailey and Theresa have a climactic showdown that ends with Hailey stabbing her tormentor. 
Christy St. John displayed her viciousness on Duels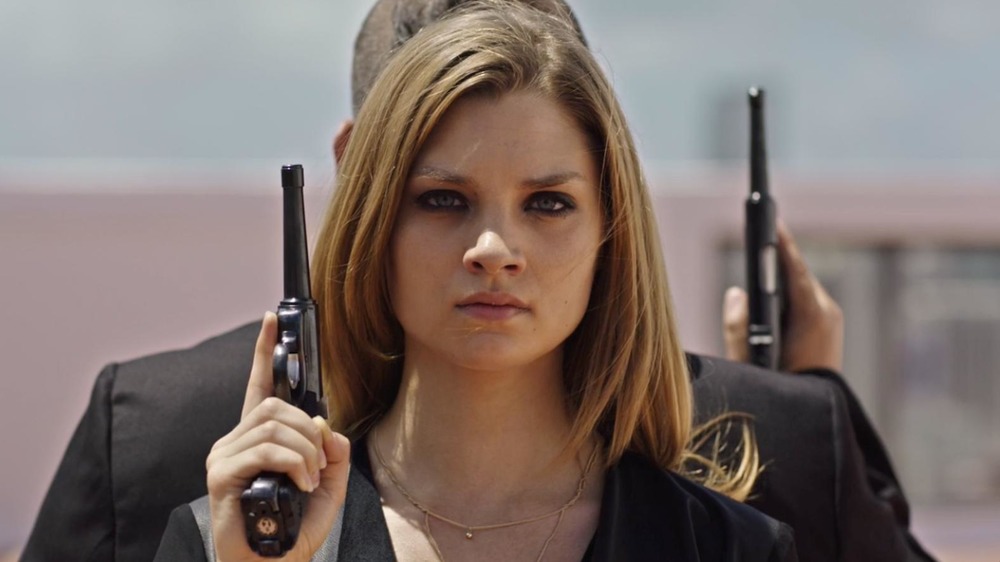 Blackpills
Duels is a television series made by Blackpills, the same production company behind the Netflix series Bonding (one of those Netflix series you probably shouldn't watch with your parents). The show follows an American student, Malcolm (Aaron Dalla Villa), who seeks justice for a fellow classmate who tormented a friend to the point of instigating her death by suicide. The two resurrect the American custom of dueling with Malcolm emerging victorious. Unfortunately, video is taken of the event, and it's not long until the practice catches on with the general public. Soon, everyone is dueling to defend their honor. 
Christy St. John plays Zoe, one of Malcolm's friends and the femme fatale of the series who eggs him on to start a duel in the first place. Like everyone else in the show, she gets wrapped up in the escalating violence, inciting duels of increasing danger. 
Christy St. John has had roles in other short films and TV series since Duels, proving that she's very much in-demand. She's a star on the rise, so keep an eye on this actress.