The Office Connection To The Christmas Chronicles 2 You Didn't Notice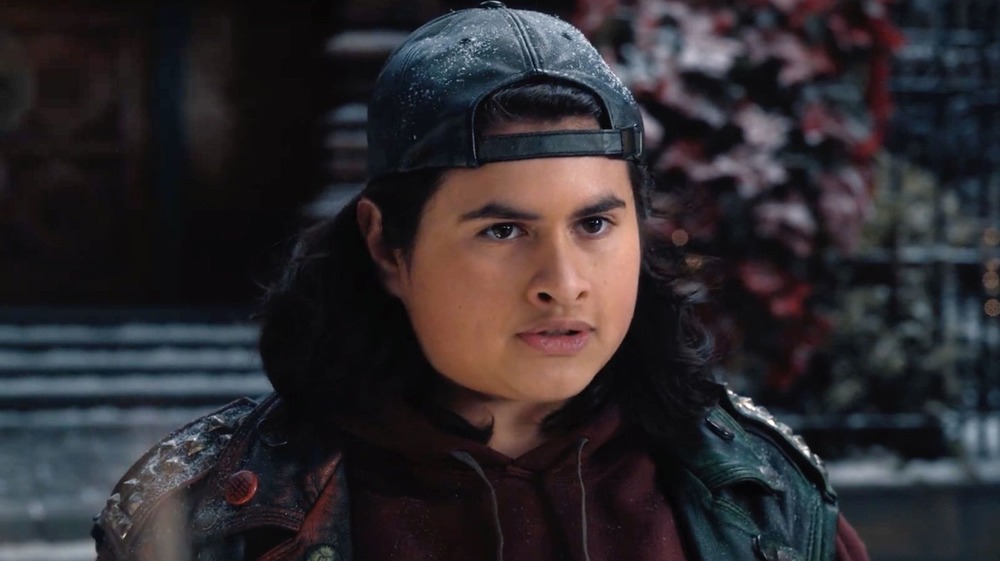 Netflix
Holiday season inevitably means heaps of Holiday movies, and by the looks of it, the cream of this year's crop just might be Netflix's The Christmas Chronicles 2. The sequel to 2018's The Christmas Chronicles reunites the amazingly cast Santa Claus-Mrs. Claus duo of Kurt Russell and Goldie Hawn. This time, the movie's director is none other than Chris Columbus, who knows a thing or two about Christmas-themed movies, having previously helmed the legendary Home Alone and its sequel.
A brand new adventure requires a brand new antagonist, and in CC2, Santa's gang is facing off against Belsnickel (Deadpool 2 standout Julian Dennison), a rogue naughty elf with ambitions to end Christmas for good. Belsnickel is a worthy adversary, but there's something about his name that feels awfully familiar. In fact, you may not have realized that you've already seen a version of the character — on The Office, of all shows. 

Another terrifying interpretation of Belsnickel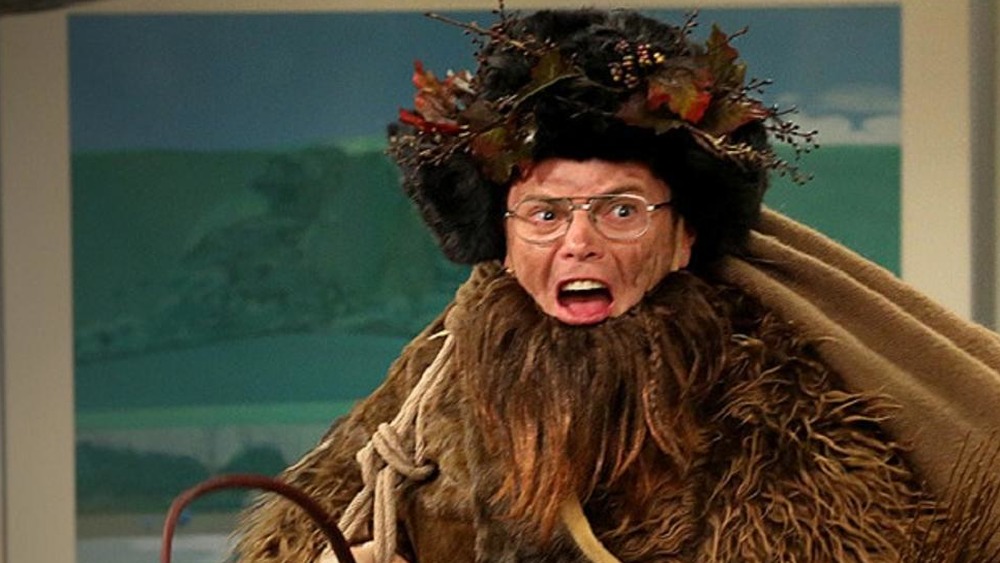 NBC
Fans of The Office might remember the show's version of Belsnickel from season 9's Christmas episode, in which Dwight Schrute (Rainn Wilson) dresses in furs, twigs and dirt to embody the unsavory character. The show goes a little bit further into Belsnickel's folkloric roots, which Herald Net describes as Santa's ragged, acerbic sidekick with a penchant for whipping naughty children. The character is reportedly popular in German-speaking countries and among the Pennsylvania Dutch — and certainly among Dunder Mifflin employees with the surname Schrute.
Dwight's attempts to spread the Belsnickel word don't exactly go as planned, as his colleagues dismiss him as a "dirty, worse Santa." While Dwight argues that Belsnickel's penchant for spreading fear instead of joy makes him superior to Santa, it doesn't help his case that he brings along Nate Nickerson (Mark Proksch), who's dressed as an extremely offensive character called "Black Peter." Incidentally, that's a very real and highly divisive Holiday figure in the Netherlands, per National Geographic. Add that to the long list of the messed up things that happened on The Office. 
Though The Office's portrayal of Belsnickel is arguably closer to the traditional folkloric figure than the leather vest-wearing dude from The Christmas Chronicles 2, one can't help but feel that Dennison's portrayal works better in a Christmas-themed family movie.