The Real Reason Tyrese Gibson Wanted To Be In Christmas Chronicles 2 - Exclusive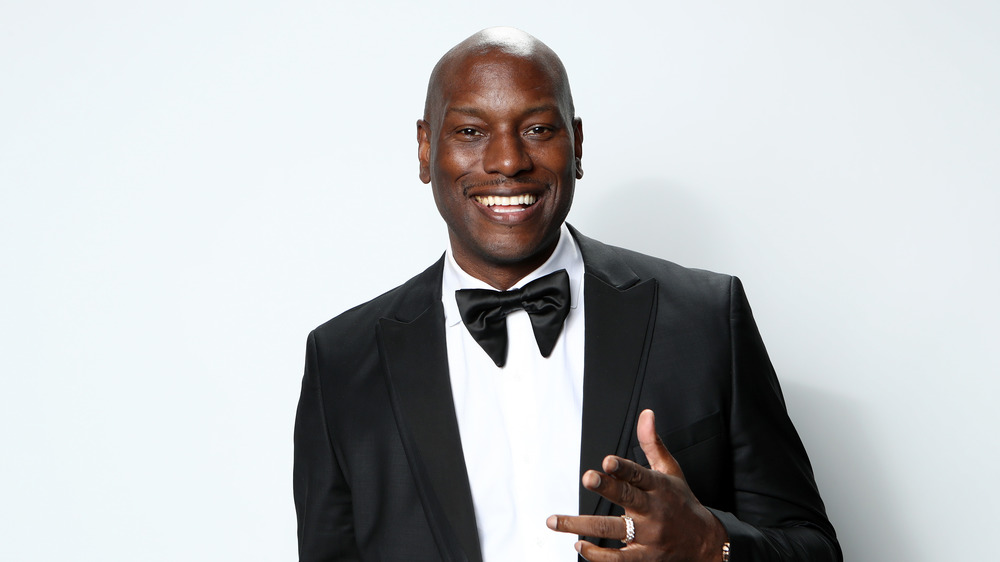 Rich Polk/Getty Images
Tyrese Gibson's recent filmography is littered with high-impact movies, from the ongoing — and ever-more-over-the-top — Fast and Furious franchise to the police drama of Black and Blue to his upcoming turn in the vampire super hero flick Morbius. Given that pattern, The Christmas Chronicles 2 might seem a bit of an outlier. A sequel to the 2018 Netflix holiday hit The Christmas Chronicles, the film finds Gibson playing the part of caring parent to one of the child protagonists, enjoying a holiday vacation in Mexico and flexing his singing chops in the caroling scene that caps things off.
It's a departure, but one for which Gibson expressed a great deal of enthusiasm when we had the chance to speak to him as part of The Christmas Chronicles 2's press junket. For the actor, the kind of holiday spirit and joy the movie embodies is just what the world needs right now — a sentiment with which any of us who have lived through 2020 can agree.
Tyrese Gibson gets warm and fuzzy in Christmas Chronicles 2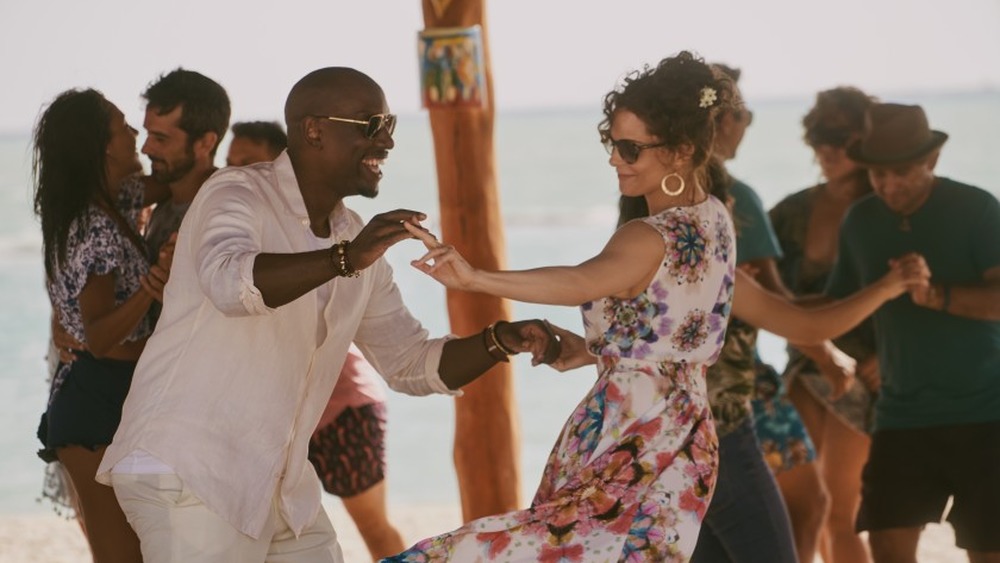 Netflix
According to Gibson, the first thing that drew him to the project was his role as a parent, and wanting to be in a project his kids could enjoy. "I'm a girl dad, man," he says. "I got two daughters, 2 years old and 13. So I figured I might as well do a movie that I could actually watch with them from top to bottom. At this point, when I do movies it just gives my kids bragging rights. It's just kind of like, 'My dad's in that.'"
Of course, bragging rights only go so far, so there's more at play in Gibson's Christmas Chronicles 2 involvement. It was also about bringing some positive energy to a world in which it's been in short supply lately. "I'm very grateful to be a part of the Christmas spirit," Gibson says. "That's always positive, and warm, and fuzzy, and food and family. And the amount of people around the world that's going to be sitting in their couches and living rooms, eating food with pajamas, hugged up on the couch after the year we've just had, what a blessing it is that our energy is going to affect their energy around the world via Netflix... I've never worked with Netflix and to get this phone call was very amazing for me personally."
Tyrese Gibson and the power of positivity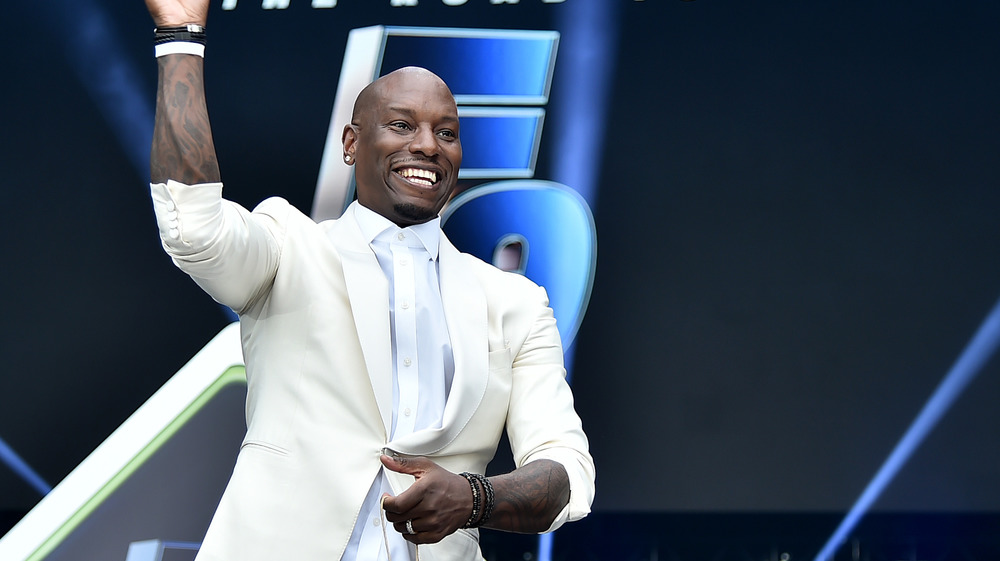 Theo Wargo/Getty Images
It should come as no surprise that The Christmas Chronicles 2 is a picker-upper of a movie, heavy on adventure but with a message about love and understanding, and how the holiday season can amplify those feelings. For Gibson, bringing that sort of energy into a world that's had a really rough year was a big draw. "With the year that we've had, with the racial tension and political tension and just everything that's been going on, COVID and pandemic, we're all almost desperate at this point for positivity," he says. "And I feel like even with the idea that people can't go to the movie still, in the theaters, they can be at home using streaming and get a chance to embrace this warm and fuzzy movie. So I'm excited about the shift in energy that's about to happen when this is released."
You can get your energy shifted with The Christmas Chronicles 2, which is streaming now on Netflix.