The Best Sitcom Dads In TV History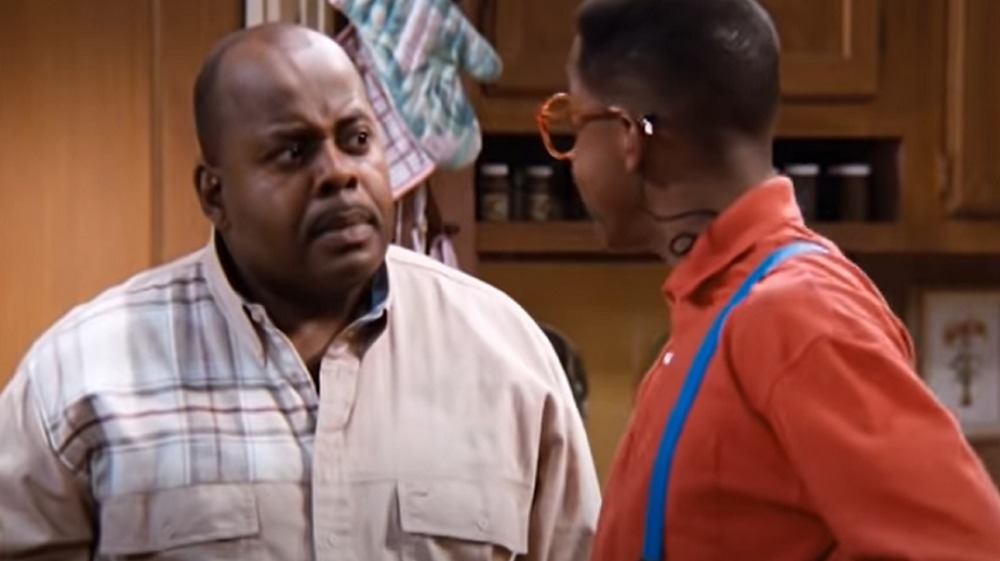 Sitcom dads may come and go, but the best ones tend to stick with their audiences long after the final credits roll on their television shows. Good TV fathers are often sources of comic relief — even while dealing with heavy subject matter — and they also tend to provide some much-needed empathy in times of turmoil. They also have a way of teaching some tough lessons to their onscreen families and the audience alike. The most memorable television dads of all time tend do a little bit of all three, though, making us laugh, cry, and learn in equal measure. There have been a lot of phenomenal fictional fathers to grace the small screen over the last few decades, so to celebrate some of the TV pops that have earned a permanent place in our hearts, here's a fond look back at some of the very best sitcom dads in TV history.
Philip Banks, The Fresh Prince of Bel-Air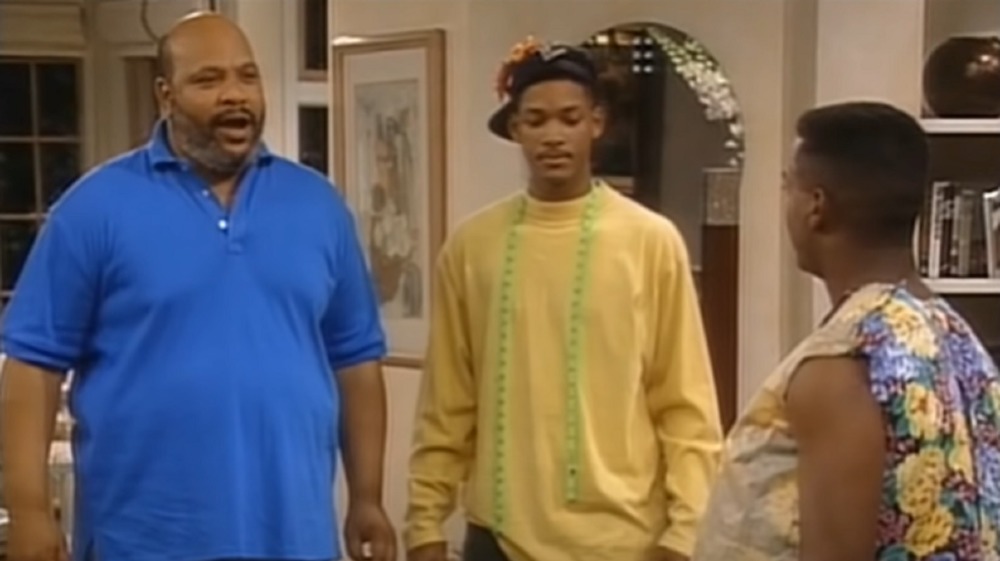 He was technically an uncle to the main protagonist of The Fresh Prince of Bel-Air, but Philip Banks (James Avery) was as fatherly as they come. Uncle Phil was a solid and towering figure, both physically and morally, as he took his troubled nephew Will (Will Smith) under his care in Bel-Air and made it his mission to give the kid a better chance at life than he had at home in Philadelphia.
Phil's status as a lawyer turned judge also extended to his approach to heading up his family at night. He was an imposing and stern figure, and he was also far too quick for any of the teens in his home to pull a fast one on him. At the same time, he was also completely devoted to caring for his nephew and three children, Hilary (Karyn Parsons), Carlton (Alfonso Ribeiro), and Ashley (Tatyana Ali). He also knew exactly when and how to table the tough guy talk and be the big teddy bear his family needed when times got tough. There's a reason his children tended to refer to him as "Big Guy"; Phil could be scary when he was serious, but deep down, he was just a well-meaning softie to his kiddos.
Carl Winslow, Family Matters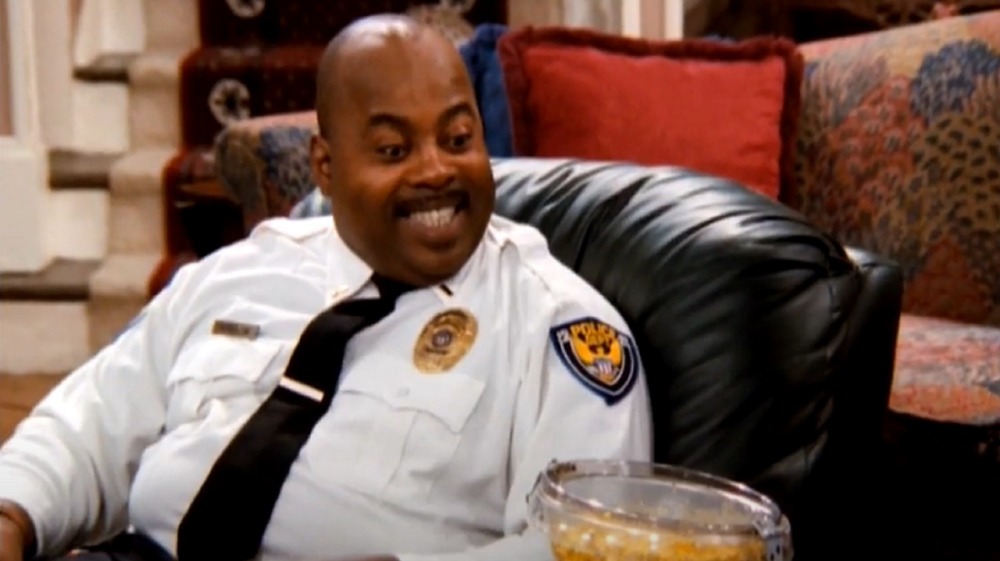 TGIF fans were endlessly obsessed with Family Matters' accident-prone neighbor Steve Urkel (Jaleel White), who almost always did "do that." But Steve's messy hijinx would have been far less funny if not for the flustered reactions of Carl (Regina VelJohnson), the perturbed patriarch of the Winslow family. Carl was a hardworking police officer and father to Eddie (Daris McCrary), Laura (Kellie Shanygne), and, for a while at least, Jaimee Foxworth's Judy (who disappeared from the show after season 4). So most of Steve's missteps hit Carl where it hurt the most: his wallet.
Despite all of the trouble Steve caused him, Carl developed something of a soft spot for Steve and welcomed him into his home and family (especially after Steve saved his life not once, but twice). Beyond becoming a substitute father for Steve, Carl was also a model parent to his biological children, offering his son some tough love to deal with peer pressure and encouraging his daughter to chase her educational dreams. Carl approached being a dad in earnest, and the children in his life respected and loved him as a result of his commitment to the job.
Jack Geller, Friends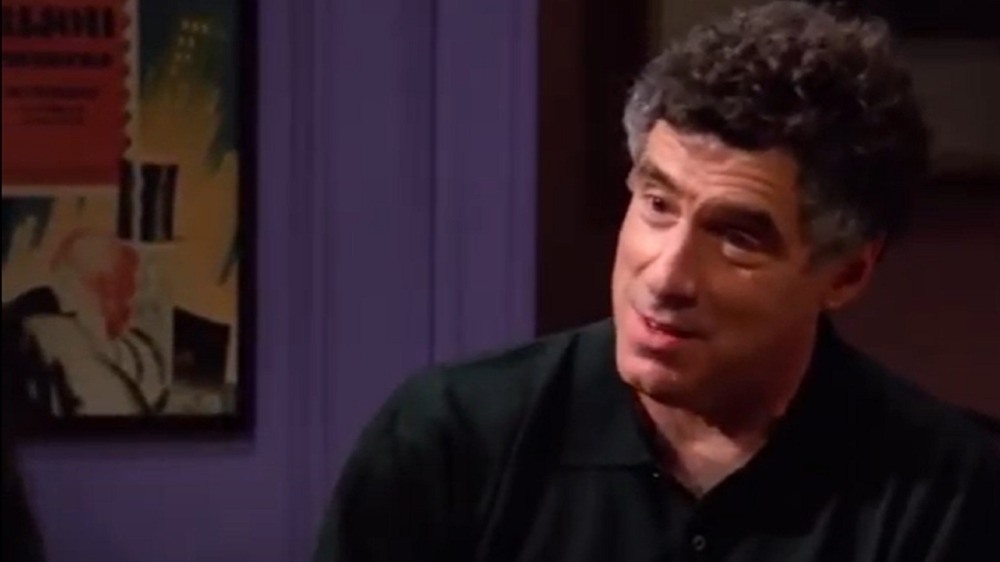 Jack Geller (Elliott Gould) was an MVP on the Friends supporting character roster. He was unintentionally hilarious in his interactions with Ross (David Schwimmer) and Monica (Courteney Cox), and unlike his wife Judy (Christina Pickles), he wasn't trying to be passive-aggressive in his interactions with his adult children — even if he was a little too honest at times.
Jack had a unique approach to helping his children come to terms with their life changes. When Ross was unsure about what it meant to be a father, Jack told him in a roundabout way that the connection was instant and enduring (even while calling him an ugly baby). And even when Monica was dealing with an all-consuming heartbreak over a relationship Jack never approved of (with his former best friend, no less), Jack still dropped in to give her the words of comfort she needed to finally rest and move on. Jack was absolutely an awkward conversationalist for his family and friends (and particularly around strangers), but he also had a giant heart and a warm hug to offer whenever dad duty called.
Dan Conner, Roseanne and The Conners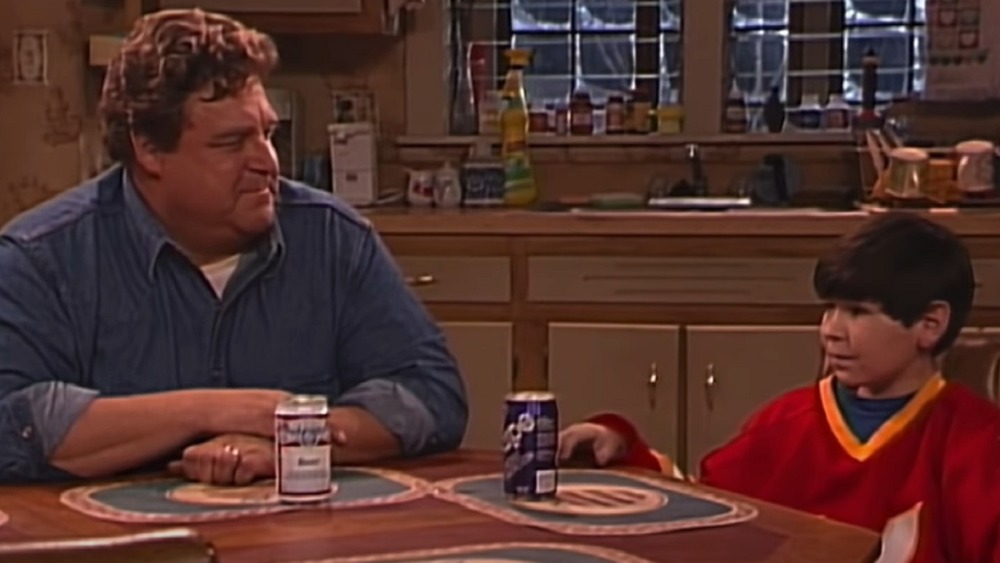 Apart from that fever dream of a season about the Conners winning the lottery on Roseanne, the loudest family in Lanford never really had it easy. Despite several job losses and decades of financial setbacks, Dan Conner (John Goodman) always manages to keep his life in perspective, even as he continues to guide his brood through even tougher times on The Conners.
Dan, who is father to Becky (Lecy Goranson and Sarah Chalke), Darlene (Sara Gilbert), and D.J. (Michael Fishman) — and, for a while, baby Jerry Garcia — has always been willing to put in whatever physical labor it took to keep his family afloat. However, he has never put unreasonable demands on his children and instead nurtured their own unique gifts and interests with his teddy bear dad persona. Dan may be a father of few words, but when he does decide to have a heart to heart conversation with his children, he means what he says and always keeps their best interests at the top of his mind.
Phil Dunphy, Modern Family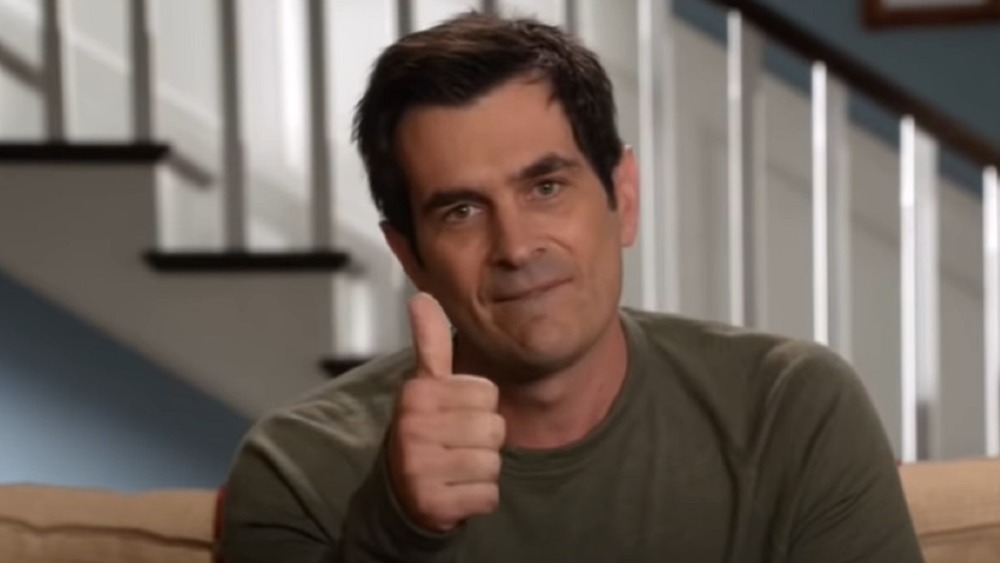 The quintessential "fun dad," Modern Family's Phil Dunphy (Ty Burrell) was like a fireworks show brought to life. Almost every episode featured a colorful explosion of character for Phil, who seized every opportunity to have fun with his family. Phil also put his job as a father to Haley (Sarah Hyland), Alex (Ariel Winter), and Luke (Nolan Gould) first, with his real estate business running a distant second. As a parent, Phil had a deep understanding of each of his kids' individual needs and personalities, and he truly seemed to delight in being a dad.
Phil was also an attentive husband to Claire (Julie Bowen) and cared deeply about the happiness of everyone in her family as well. Phil wasn't perfect, of course, and a lot of the fun of the show was watching him get into mischief, often by accident, but he always approached everything with a big heart and a smile, and his happy spirit was completely infectious to his family and audiences alike.
Johnny Rose, Schitt's Creek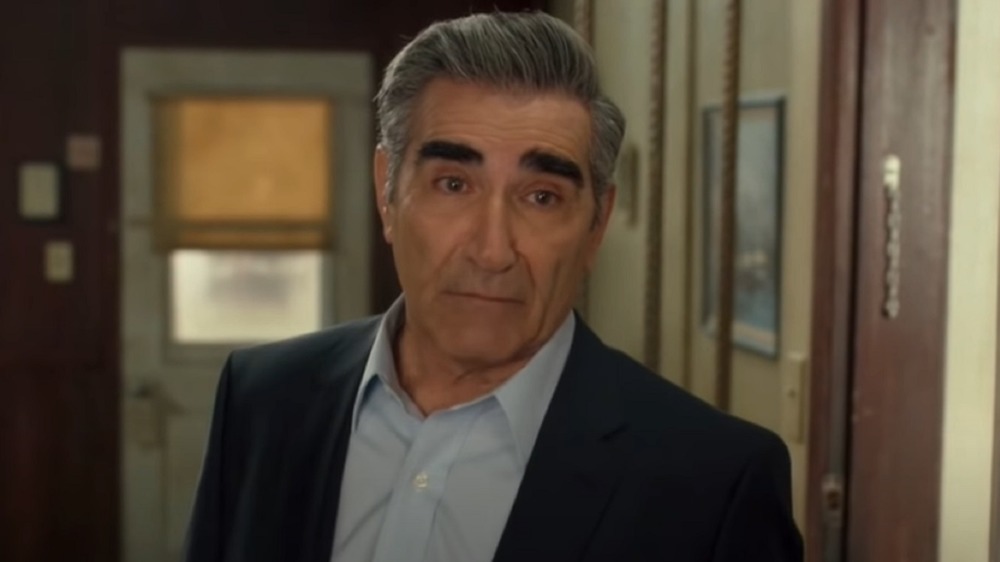 While most members of the Rose family on Schitt's Creek started out as entitled and oblivious little weirdos before life in the slow lane brought out their better traits, Johnny Rose (Eugene Levy) was always a pretty stand-up fellow. Even from the start of the series, as he watched his hard-won empire crumble from the devious deeds of his accountant, his primary concern was making sure his wife Moira (Catherine O'Hara), son David (Dan Levy), and daughter Alexis (Annie Murphy) could be comfortable as possible within their unfortunate new arrangements.
Johnny's sense of ingenuity and calm ambition never wavered throughout the events of the series, and he always found a way to make things slightly better for his loved ones and offer some thoughtful, albeit a bit rambling, advice where he could. His personality was stoic, but assured, and he was also the biggest cheerleader for his family's individual achievements, from Moira's decision to return to the screen to David opening an apothecary shop and Alexis finally finishing school. While Johnny steadily kept his nose to the grindstone hoping to dig his family out of their financial mess, he was more than happy for his family to earn all the credit and adulation for themselves.
Danny Tanner, Full House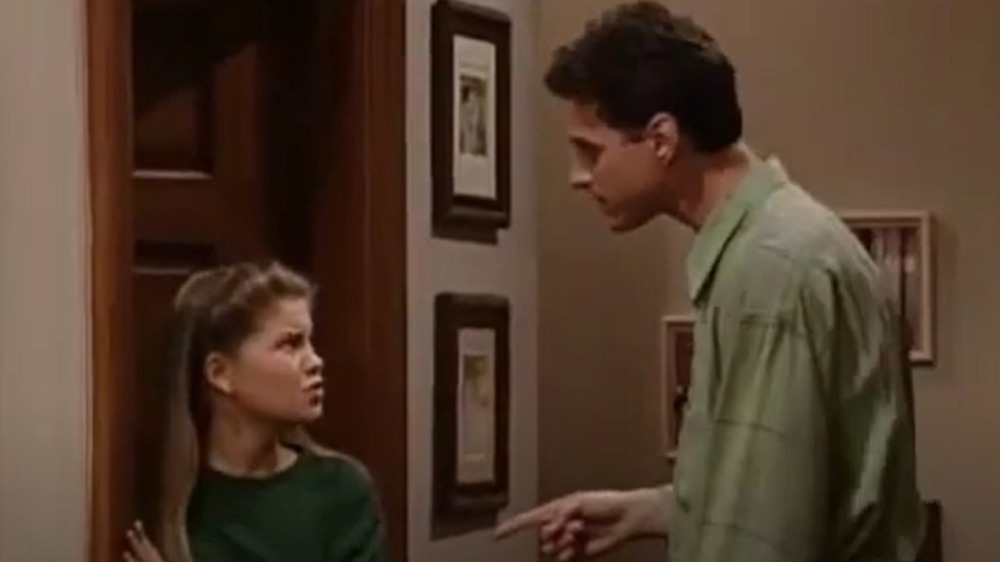 There were a lot of father figures running around that sprawling San Francisco house in Full House, but Danny Tanner (Bob Saget) was definitely doing the heavy lifting when it came to raising his three daughters — D.J. (Candace Cameron Bure), Stephanie (Jodie Sweetin), and Michelle (Mary-Kate and Ashley Olsen) — after the death of their mother. Still, Danny recognized that he needed some moral and physical support, and recruited his musician brother-in-law Jesse (John Stamos) and his longtime friend Joe (Dave Coulier) to move in and give him a hand with the girls in their hour of need.
These fun uncles helped to lighten the mood, while Danny took over as disciplinarian and life coach for his littles. Though Danny had to quietly cope with his loss of his wife as well, he always put his own feelings aside to attend to his daughters' developmental needs first. Danny may have been a bit goofy and full of clichés, but he always worked very hard to make sure his children grew up as fulfilled and well-rounded as they could possibly be under the circumstances.
Tim Taylor, Home Improvement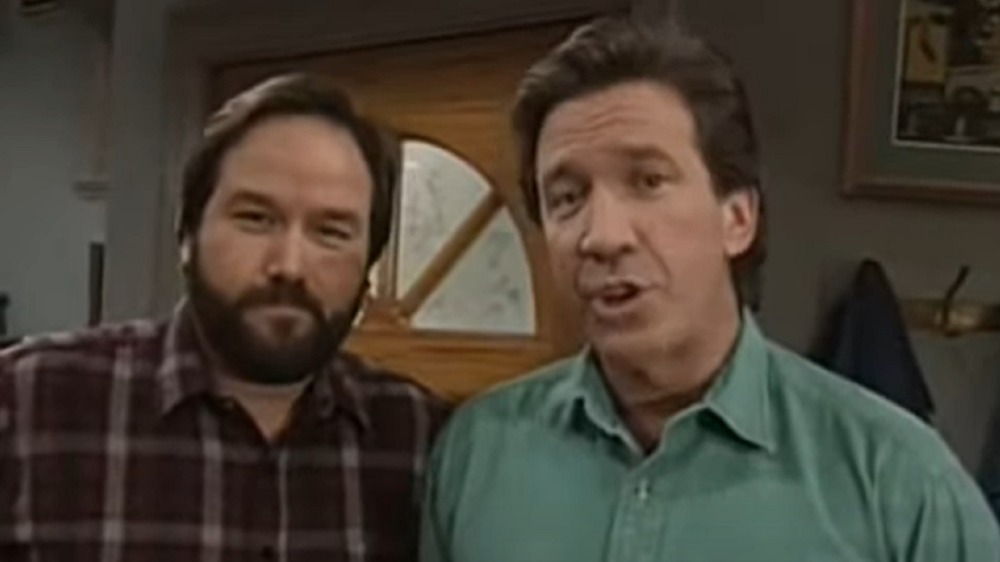 Life was never boring for the family of Tim "The Toolman" Taylor (Tim Allen) on Home Improvement. Alongside his trusty sidekick, er, assistant Al Boreland (Richard Karn), Tim was the star of his own Tool Time show, in which he showed off his skills — and, often, klutziness — with his buffet of Binford Tools. But once his live studio audience disappeared each day, Tim's real job of molding his three children could begin.
Tim and wife Jill (Patricia Richardson) had three precocious boys — Brad (Zachery Ty Bryan), Randy (Jonathan Taylor Thomas), and Mark (Taran Noah Smith) — and while they were all kind-hearted young men, they could still be just as chaotic as anything that happened on-air with his show with their myriad woes. Tim could also be quite gruff — even his signature catchphrase was an extended grunt — but he was thoughtful enough to take his children's needs very seriously, regularly calling on his wise, half-hidden neighbor Wilson (Earl Hindman) for some words of advice when things got complicated for his brood. As Tim would often say, there's always room for "more power," and that applied to his approach to parenting, too.
Dre Johnson, black-ish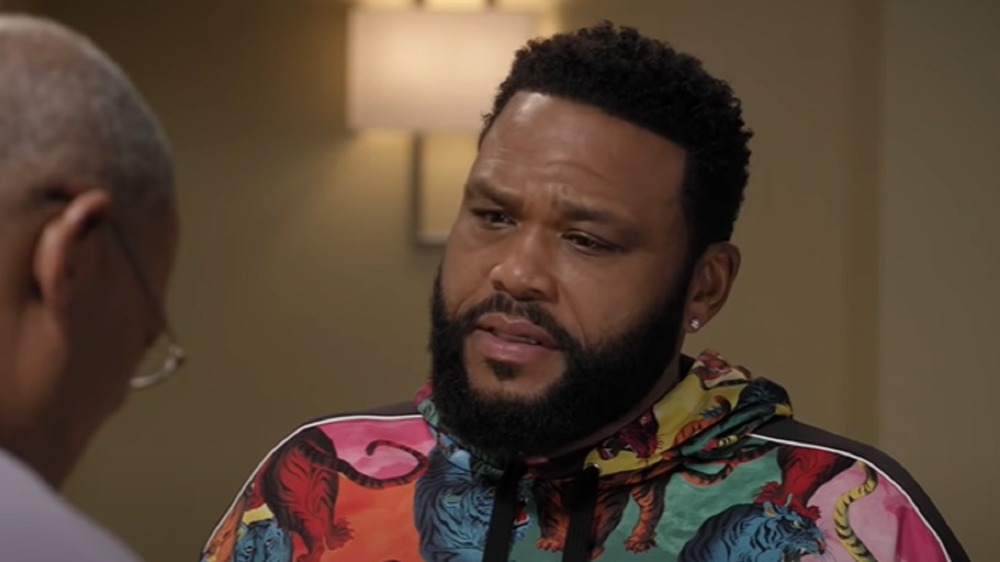 Much like his wife Bow (Tracee Ellis Ross), black-ish's Andre "Dre" Johnson (Anthony Anderson) is an accomplished and successful person who works hard to make sure his family has everything they could possibly need or want. Though Dre and Bow are both merry people by nature and lead their family with fun, Dre also knows when he needs to be serious about the state of society and takes it upon himself to regularly educate his children about what it has meant and currently means to be Black in America.
Dre is particularly attentive to making sure his kids — and others around him — have a deep understanding of the many facets of racism, injustice, and privilege around them so that they can be prepared for what they may face in the future. In addition to being a compelling and caring father figure who is doing his best to protect but not fully shelter his kids, Dre uses his many monologues to teach audiences what they need to know as well.
Martin Crane, Frasier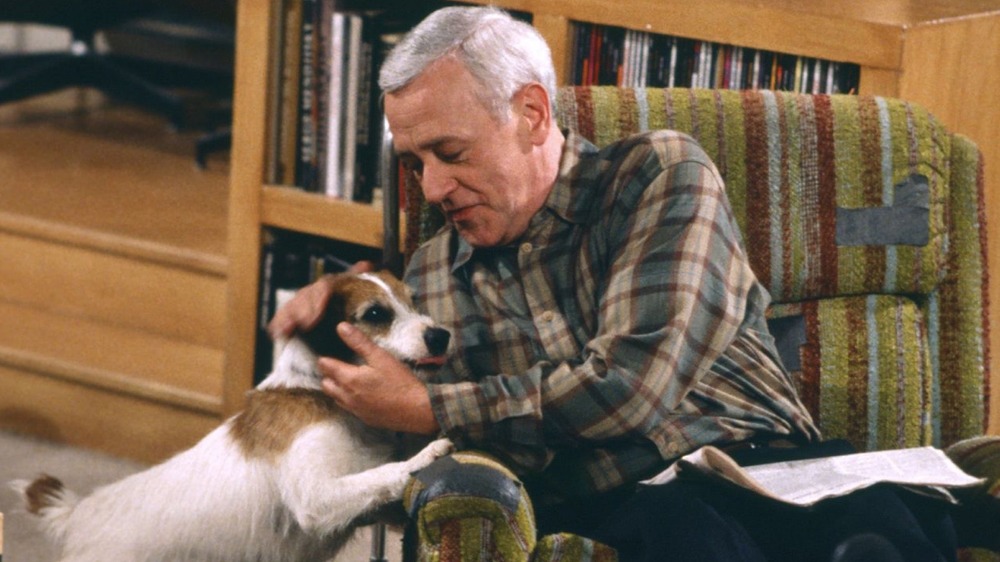 You'd have to journey back to the spaghetti western days to find a TV dad who shot as straight as Martin Crane (John Mahoney) from Frasier. The father of two adult sons — Frasier (Kelsey Grammer) and Niles (David Hyde Pierce) — Martin was a man who did not mince words and certainly didn't bother to use the same kind of flowery language that informed his children's careers in psychiatry.
At any given time, Martin could be found lounging on his beloved recliner with his prized Jack Russell pup, telling the truth in his rugged, everyman way to anyone who'd listen. Though his lone piece of furniture didn't quite fit into Frasier's high-society aesthetic, Marty was still himself a classy fixture for the place, and there was an elegant wisdom to the old man's words that even his hoity-toity children could respect. Martin was also a model example for his sons, despite the differences between them all, because he was brave and never hesitated to stand up for what he believed in.