Schitt's Creek Character Endings Ranked From Worst To Best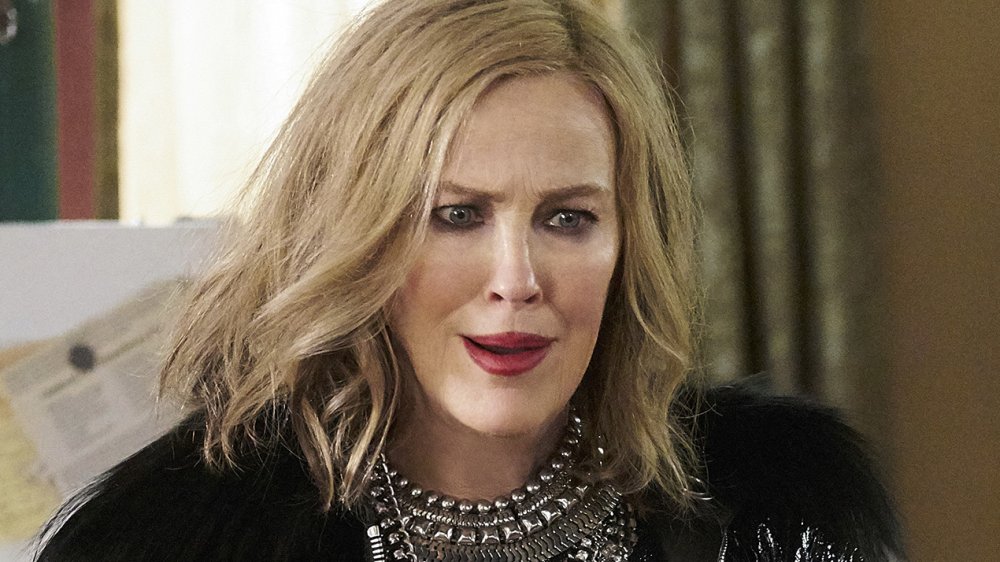 In the spring of 2020, one of television's sweetest and funniest sitcoms, Schitt's Creek, came to an end. Though fans were sad to see it go, it certainly stuck its landing. Created by Dan Levy, son of Canadian comedy legend Eugene Levy, Schitt's Creek tells the story of the wealthy Rose family, who are knocked off of their golden pedestal when their business manager absconds with their video store fortune. Left penniless, the Roses — father Johnny (Eugene Levy), mother Moira Rosa (Catherine O'Hara), son David (Dan Levy), and daughter Alexis (Annie Murphy) — must move to Schitt's Creek, a run-down town they once bought as a joke. Though it's tough for them to settle in at first, each of the Roses eventually comes to love their life in Schitt's Creek. 
Though it took a while for Schitt's Creek to pick up steam with critics and audiences, it ultimately pulled off an incredible feat at the 2020 Emmys, sweeping the entire Comedy category for its triumphant final season. This is no surprise to fans: By the time Schitt's Creek closed out its run, each character got a perfectly planned happy ending. But even in this hopeful, optimistic show, some endings are happier than others. We're taking a look back at the series finale, aptly titled "Happy Ending," and ranking the major character's endings from worst to best.
Jocelyn Schitt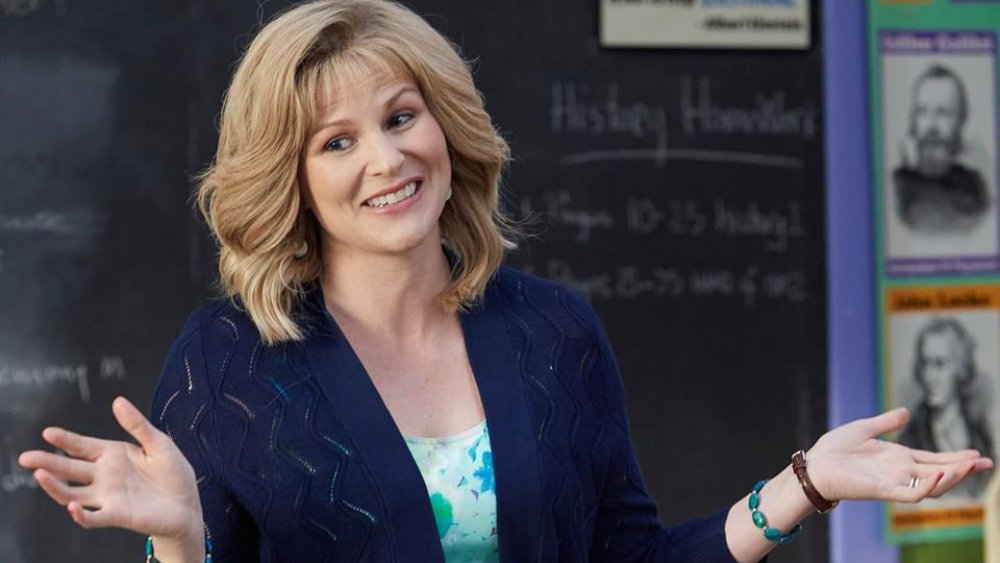 Throughout Schitt's Creek's run, the Rose family begrudgingly befriends people in their new small town. Ultimately, they form true, long-lasting bonds with their neighbors, especially with Roland and Jocelyn Schitt (Chris Elliott and Jennifer Robertson), the mayor and his wife. After joining the town's vocal group, the Jazzagals, Moira, who has a flair for theatrics, ends up befriending Jocelyn in particular — but more often than not, Moira walks all over her. Jocelyn's accommodating nature allows a forceful personality like Moira to take full advantage.
Unfortunately, Jocelyn ends up with a pretty dismal ending. By the time the show ends, she and Roland — who, all things considered, is an enormous goofball — have a young baby. It's clear that Jocelyn is feeling the stress of parenting a young baby as an older mom. Beyond that, she never stands up to Moira, who continues to steamroll Jocelyn at every available opportunity. Jocelyn is one of the sweetest characters on Schitt's Creek, and her ending leaves a lot to be desired.
Roland Schitt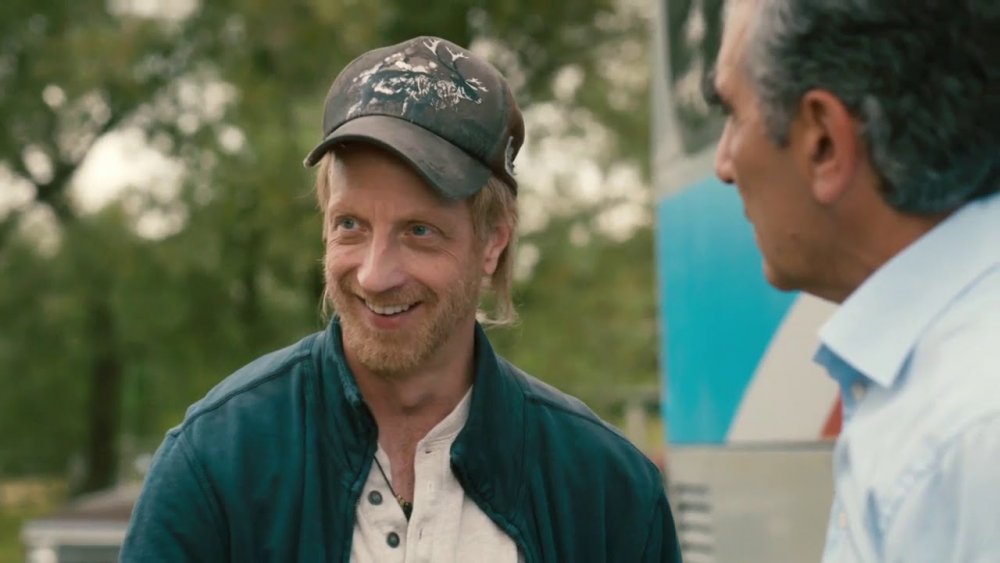 The inept but well-meaning mayor of Schitt's Creek, Roland Schitt spends the majority of his time with his foot firmly in his mouth. He just can't seem to stop himself from saying inappropriate and even foolish things in public. This particular tendency does the most damage when Roland becomes an investor in Johnny's new business venture, the Rosebud Motel Group: During a pivotal meeting in New York, he makes a bad presentation worse by dumping water all over a group of would-be partners.
However, Roland remains an integral financial part of the Rosebud Motel Group, albeit without any of the glory. While Johnny forges a new future and career for himself, Roland must stay behind and continue running Schitt's Creek, which isn't exactly an ideal situation for somebody who put his finances on the line for this huge project. Ultimately, Roland is just happy to be involved in the Rosebud Motel Group, but fans can't help but notice that he should have pushed for a much bigger role, and created a steady future for his family.
Ted Mullens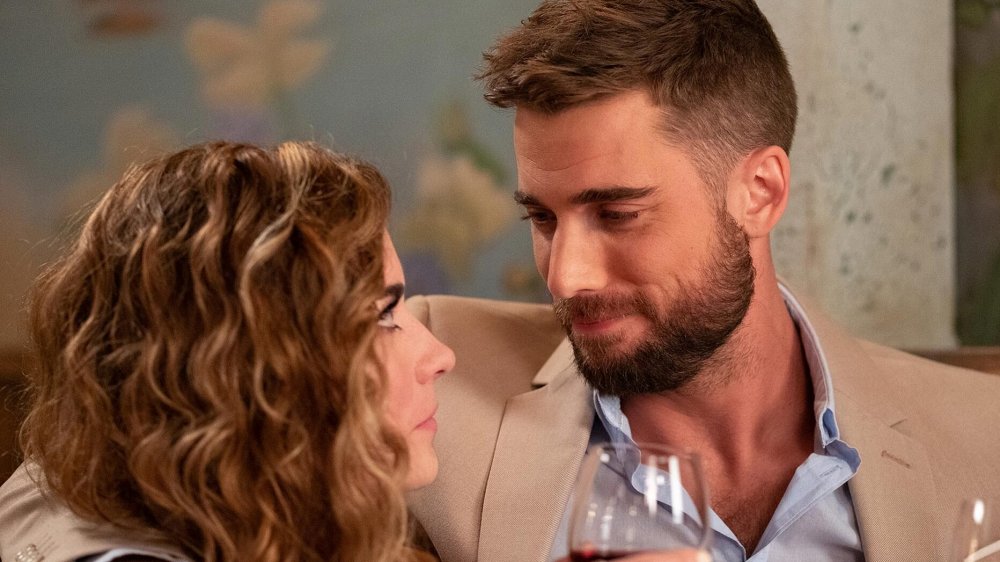 As Schitt's Creek's veterinarian, Ted Mullens (Dustin Milligan) leads a happy, low-key life with a stable and fulfilling career. That life is turned upside down when he meets Alexis Rose, with whom he begins a relationship. For years, the two are on-and-off, and though Alexis initially regards him as a runner-up to her other paramours, she eventually realizes that Ted is a kind, sweet guy who deserves her full attention. In the fifth season, the two finally, fully commit to one another.
However, in that same season, Ted gets some big news: After years of work, he has landed a dream research fellowship in the Galapagos Islands. Though he and Alexis try to make their long-distance relationship work, it becomes clear that neither one of them is willing to give up their dream for the other. Though Ted and Alexis are very much in love, they end their relationship to pursue their own goals. Ted ultimately achieves a career milestone, but in doing so, he loses the woman who may well be the love of his life.
Stevie Budd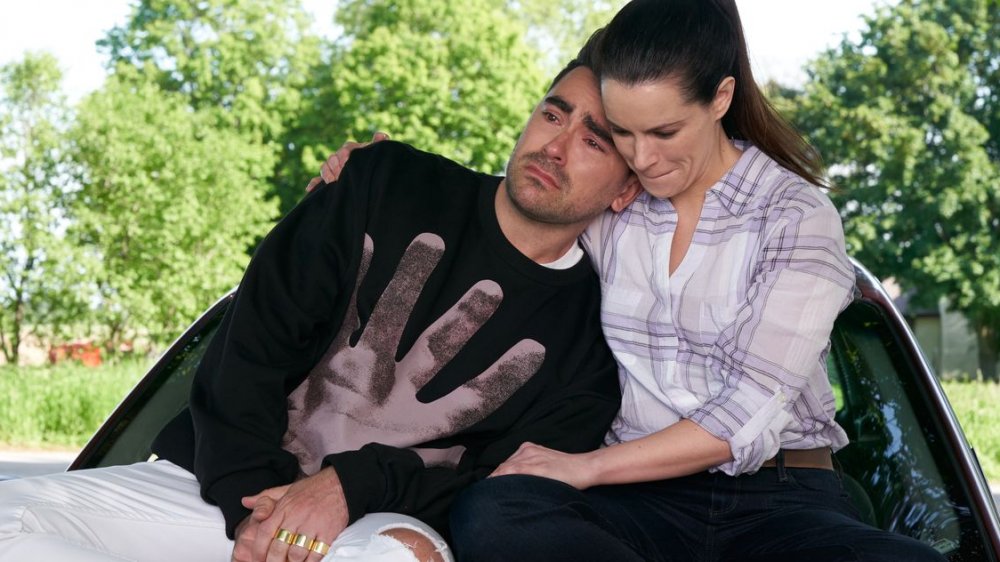 As the crabby proprietor of the Rosebud Motel, Stevie is forced into constant contact with the difficult, needy Rose family. But once they all adjust, they become fast friends, with Stevie and David forming a particularly close bond. Dry, sarcastic, and introverted, Stevie opens up around the Roses, working with Johnny to maintain the motel, becoming best friends with David, and even appearing in Moira's production of Cabaret as Sally Bowles at the end of the fifth season.
However, when push comes to shove, Stevie, who worries about staying single and in Schitt's Creek, does exactly that, even when presented with an opportunity to move to New York City to run the Rosebud Motel Group from there. Stevie even tells David, just before she acts as the maid of honor at his wedding, that she has no desire to move to a big city — she just wanted to know that she had the option. Stevie undergoes one of the biggest personal and professional transformations on Schitt's Creek, but when all is said and done, she ends up standing still ... albeit with a much better job than she had before.
Twyla Sands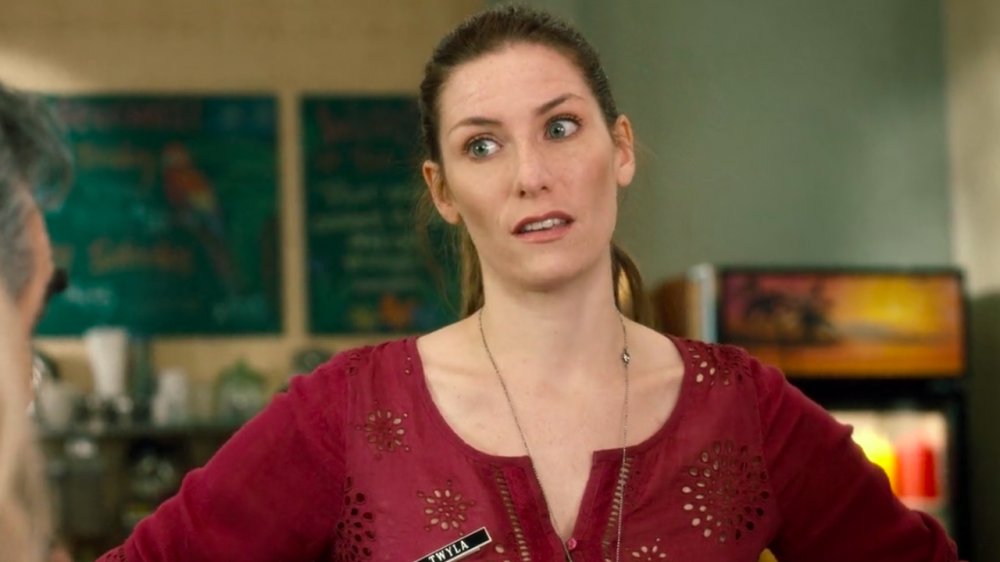 Throughout the series, Twyla Sands (played by yet another member of the Levy family — Dan's sister and Eugene's daughter, Sarah) plays an important supporting role as a waitress at Cafe Tropical. It is, apparently, the only place to eat in the town of Schitt's Creek. Sweet natured and unfailingly kind, Twyla may not be the smartest person in town, but she proves an invaluable friend, especially to Alexis.
Twyla gets overlooked and taken advantage of throughout her friendship with Alexis, who is quite a bit like her mom in this regard. In the end, Twyla finally gets what she deserves, though she keeps it a secret. Just as the series comes to a close, Twyla admits to Alexis that she actually won the lottery and is now $92 million richer. Twyla buys Cafe Tropical and, in one last act of generosity, offers Alexis some of her fortune. Alexis declines, telling Twyla she should use it to visit Alexis' new home in New York instead. Twyla may just be a supporting character, but she certainly gets the happy ending she deserves.
Patrick Brewer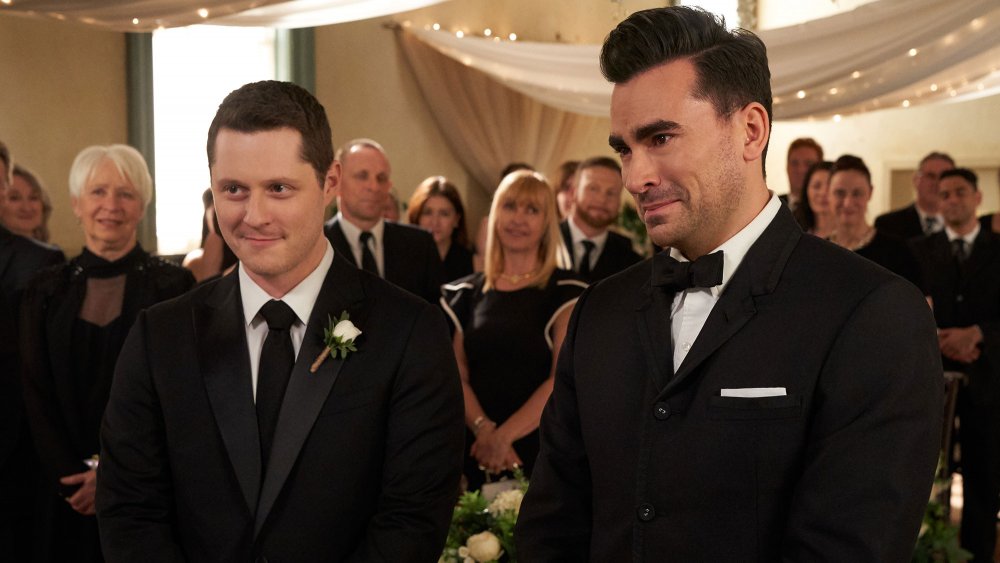 David Rose can be a difficult man to manage and love, but thanks to his unending patience and big heart, Patrick Brewer (Noah Reid) is up to both tasks. After meeting David during the third season, the pair falls for each other quickly, and together, they open Rose Apothecary, a chic store that provides Schitt's Creek with everything from bespoke bath products to artisan cheeses.
Patrick proposes to David during the show's fifth season. As the final season begins, the entire production drives towards their wedding, which takes place during the series finale. Despite a few mishaps, including a rather uncomfortable misunderstanding involving David and a masseuse, Patrick and David finally walk down the aisle. Though the pair debate whether or not they should move to New York City with the Rose family, Patrick successfully convinces David to remain behind and begin their life in Schitt's Creek. Patrick, one of the purest and kindest characters on the show, gets everything he deserves: The love of his life, and the small-town life he loves.
David Rose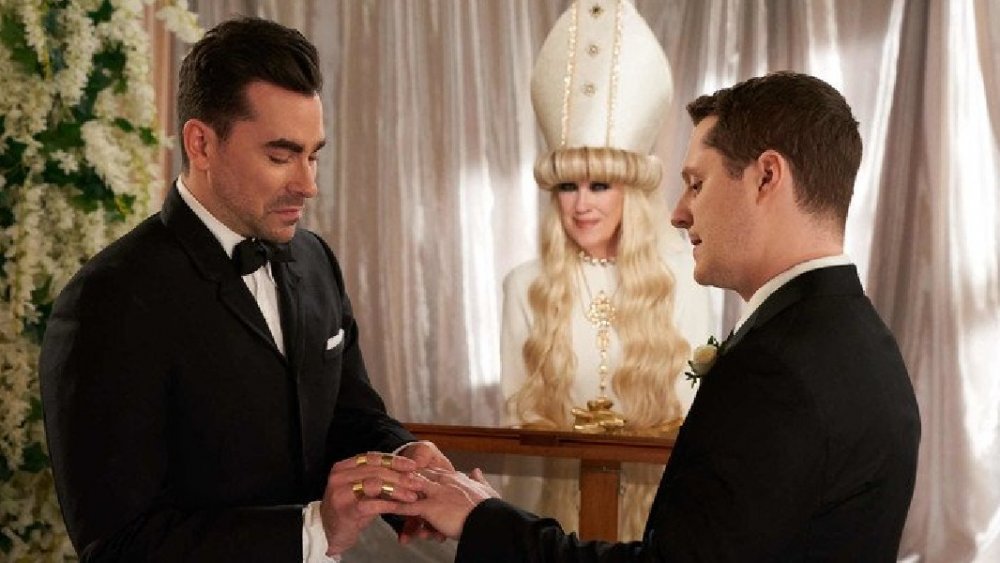 Any Schitt's Creek fan knows that David Rose can be abrasive, snarky, and prickly. But underneath his fussy, high-strung exterior, he has a heart of gold, reserved almost exclusively for the people he loves most. After years of struggling to adjust to life in a small town, David ultimately discovers that he loves the life he's built — especially after he spots a perfect house on the outskirts of town.
When David finds out that all of his New York friends made up flimsy excuses to avoid his wedding, and, soon after, Patrick makes a plea to stay in Schitt's Creek, he realizes that his next step is not to move with his new husband to New York City. Instead, what's best for his marriage and his future is to stay in Schitt's Creek. After putting an offer down on their cozy cottage, David shows Patrick his selfless side, and the two begin their ideal life together in the town where they met, began their business, and fell in love. Better yet, David also gets to keep his best friend Stevie by his side, proving that he really can have it all.
Alexis Rose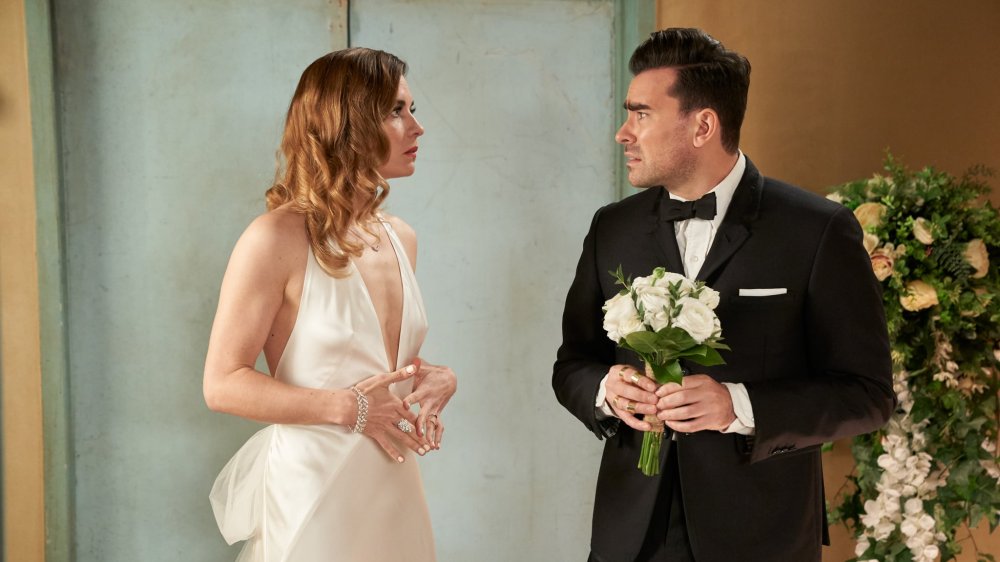 Introduced as a flighty, self-absorbed socialite who constantly name-drops celebrities and has endless stories about insane parties and expensive trips, Alexis Rose goes through an intense personal transformation during her time in Schitt's Creek. She rekindles her love for her family, begins a serious relationship with Ted, and even goes back to school. Alexis does flounder professionally for a while, but before long, she finds her calling when streaming service Interflix, which released Moira's horror movie, The Crows Have Eyes 3: The Crowening, is impressed by her public relations coverage for the film. They offer her a full-time job in New York.
Leaving David and Patrick behind in Schitt's Creek is difficult for Alexis, but she realizes that, in the aftermath of her breakup with Ted, it's time for her to strike out on her own. However, before she leaves, Alexis pours her heart out to her family, telling Moira that she's happy the Roses lost their fortune and got closer, and walking David down the aisle at his wedding. Alexis can be over-the-top and selfish at times, but her ending shows just how much she's grown throughout the series, and is the perfect finish for this unexpectedly complex character.
Moira Rose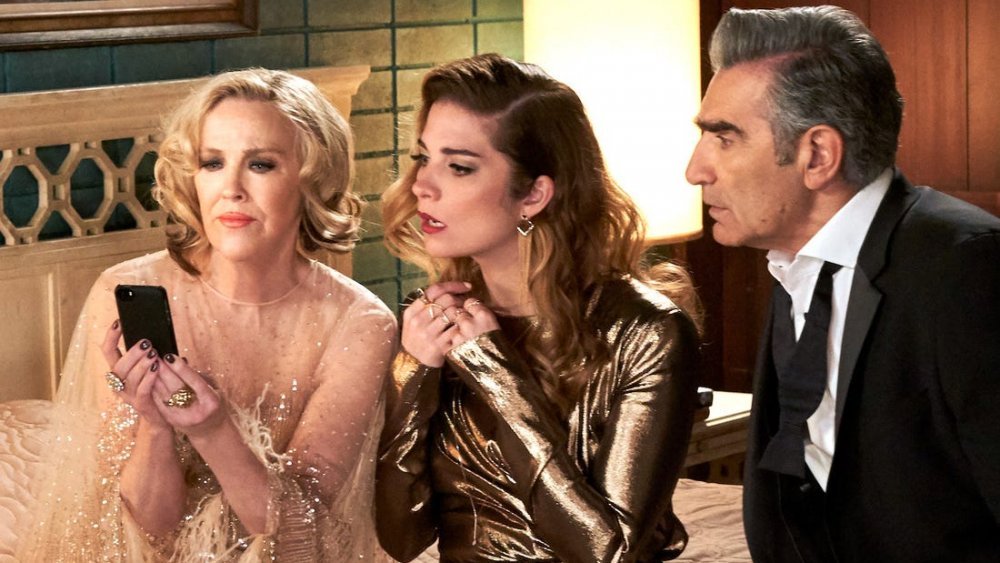 A former soap opera star with an unidentifiable accent and a formidable wig collection, Moira Rose is, first and foremost, a performer ... which makes her hiatus from acting all the more difficult. After shooting The Crows Have Eyes 3 in Bosnia, a comeback doesn't seem likely, but when the film becomes an unexpected camp classic, Moira's name is back in the news. Though she prepares for Broadway auditions as Johnny plans to headquarter the Rosebud Motel Group in New York City, plans change when Moira is asked to return to her role on the reboot of Sunrise Bay, the soap opera that made her famous.
Set to star alongside Nicole Kidman and showered with gifts from the Sunrise Bay crew, Moira accepts the offer. She and Johnny briefly relocate to California at the end of the show so that Moira can shoot the series. After watching Moira give up on acting, it's intensely rewarding to see her given another chance to do what she loves.
Johnny Rose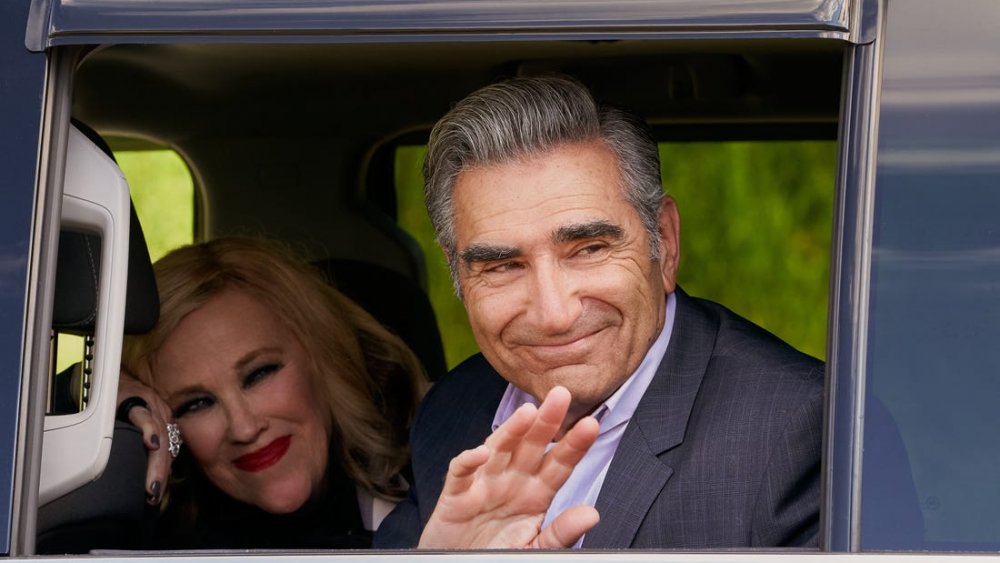 When the Roses initially move to Schitt's Creek, Johnny seems incredibly lost without a career or a business to run. He's armed with a closet full of impeccably tailored suits ... but he has no more meetings to attend. However, during his time in Schitt's Creek, Johnny uses his considerable business acumen and intelligence to come up with the Rosebud Motel Group, inspired by his family's unexpectedly happy time living in the Rosebud Motel. From there, Johnny decides to spend some time running the group from California while Moira shoots Sunrise Bay, with eventually plans for a headquarters in New York City.
By combining his love for Schitt's Creek with his big-city goals, Johnny gets the best ending of all: He gets to bring affordable Rosebud motels to towns across the country, creating spaces of love and comfort like the one that transformed his family. Johnny also gets the last word of the entire series. As Moira and Johnny drive away, he takes one last look at the relatively obscene town sign, which Roland changed to feature Johnny and Moira's faces. After looking back at the place that brought his family together, Johnny says, "Driver, we're ready," perfectly closing out the story of the Roses.