Why J.D. Vance From Hillbilly Elegy Looks So Familiar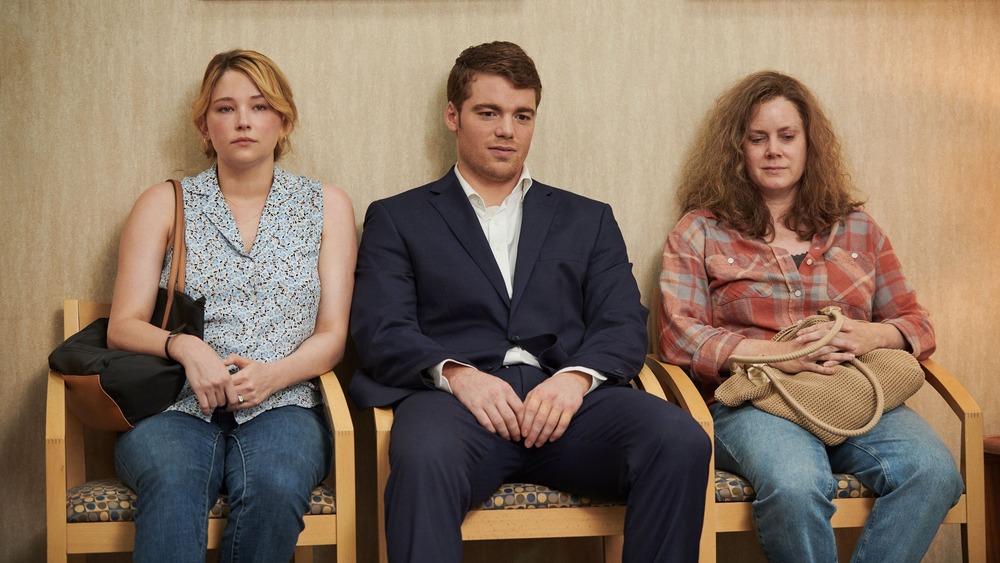 Netflix
Netflix just premiered a new film, Hillbilly Elegy, directed by Ron Howard with a screenplay by writer Vanessa Taylor, based on the memoir by J.D. Vance about the plight of working class families in the author's hometown in Ohio, a microcosm of the challenges facing America's great forgotten interior. The film stars Amy Adams, Glenn Close, and Gabriel Basso, who takes on the lead role as J.D. Vance, a young Yale Law student who returns to his small hometown as his family deals with drug issues, economic struggles, and other problems.
While the book generated some controversy over racist and sexist perspectives, the film Hillbilly Elegy focuses on the family drama at the center, as the characters fight through strife to try to achieve the "American dream." Basso's central character, Vance, returns home to help his hollow mother (Adams) and severe grandmother (Close) survive. The young lead actor, Basso, might actually be a familiar face for some viewers. While he's had a bit of a break from acting the past few years, the 25-year-old already has quite an extensive history of great roles. Here are Basso's most prominent past projects that you might've seen him in.
Gabriel Basso played Martin in Super 8
Paramount Pictures
Basso first made his mark on Hollywood in the 2011 sci-fi coming-of-age movie Super 8, directed by J.J. Abrams. Set in the summer of 1979, the movie revolves around a group of young friends who decide to create their own Super 8mm film together. Using the train station as a set for their movie, the friends witness an incoming train derail, letting loose a strange creature in their small town of Lillian, Ohio. The teenagers escape with the event on film and set out to investigate on their own, as the U.S. Army invades the town to find and stop the creature themselves.
The movie stars Joel Courtney as Joe, a young boy dealing with the loss of his mother and the effect it has on his family, especially his father, the town sheriff, played by Kyle Chandler. Basso plays one of Joe's friends, Martin, while the rest of the cast includes Elle Fanning as a local girl who joins their group to film the movie, Ryan Lee, Zach Mills, and others. While the film definitely has its serious moments, Basso's character and Joe's other friends bring a lot of comedy, and many critics cited the movie's similarity to movies like E.T. and Stand By Me, which makes sense given Super 8 was produced by Steven Spielberg.
Basso starred as the teenage son Adam on The Big C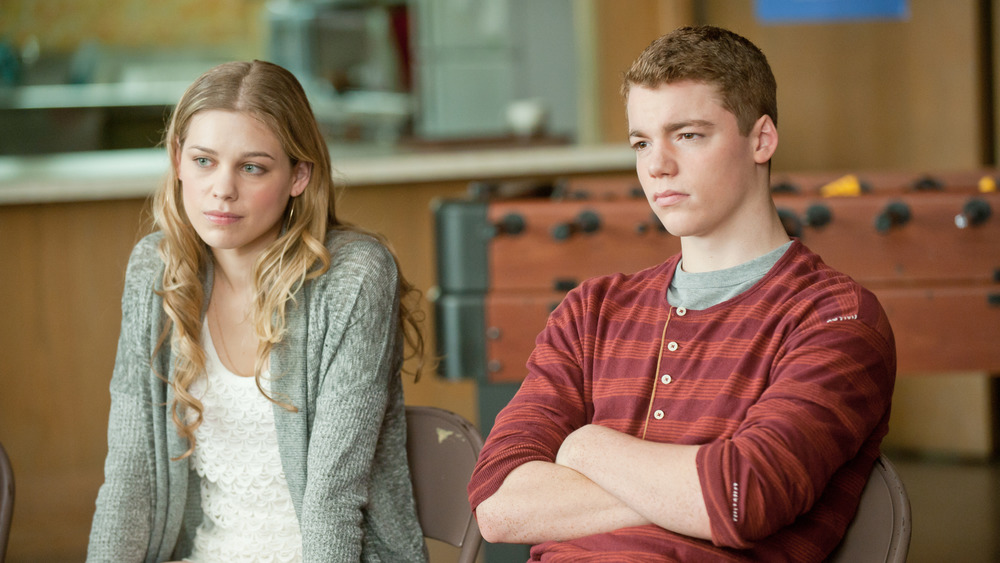 Showtime
Airing for four seasons from 2011 to 2013, Showtime's adult drama The Big C, led by actress Laura Linney, follows Linney's character Cathy, a high school teacher in Minneapolis who is diagnosed with melanoma. Hiding the diagnosis from those around her, including her family, Cathay reconsiders the life she's lived so far and starts acting differently in order to get the most out of the time she has left.
Basso stars on The Big C as Cathy's son Adam, who goes to school where Cathy teaches. At first, he doesn't know about his mother's illness, though he notices her acting differently. At school, Adam goes through a lot of the normal changes and obstacles for a teenage boy, dealing with dating and trying to pass his classes, all while also facing Cathy's cancer and the change in how people act toward him because of it.
As with any family dramedy like The Big C, Cathy, Adam, and the other characters get into some very interesting and funny situations, but the show obviously explores a lot of serious topics as well. In addition to cancer, the show also takes on the effect Alzheimer has on people and those around them, as the family's neighbor develops the condition early on in the show.
Gabriel Basso played Patrick in the coming-of-age comedy The Kings of Summer
CBS Films
Directed by Jordan Vogt-Roberts, The Kings of Summer is an indie coming-of-age movie starring Basso, Nick Robinson, Moisés Arias, Nick Offerman, Alison Brie, and many other well-known faces. After growing frustrated with his father (Offerman) and his controlling nature, Joe (Robinson) escapes to the woods for peace and freedom with his friend Patrick (Basso) and a strange kid named Biaggio (Arias) who decides to follow along. Everything goes well for the boys for several weeks, while they are reported missing back home. 
The two best friends, Joe and Patrick, get into a fight after Joe brings his crush, Kelly (Erin Moriarty), to their hideout and she ends up developing feelings for Patrick instead of him. Joe orders them all to leave and go home, and he ends up staying alone in the woods for another month. Getting worried, Kelly takes Frank to his son, rescuing him from the wild just as he's hit his limit. Don't worry, Joe and Patrick eventually make up, and Joe returns to his normal life with his dad. The Kings of Summer initially premiered at Sundance and did well with critics — it holds a 76% on Rotten Tomatoes — who praised the "charming performances and endearingly off-kilter spirit" of the movie.