The Underrated Appalachian Drama That's Killing It On Netflix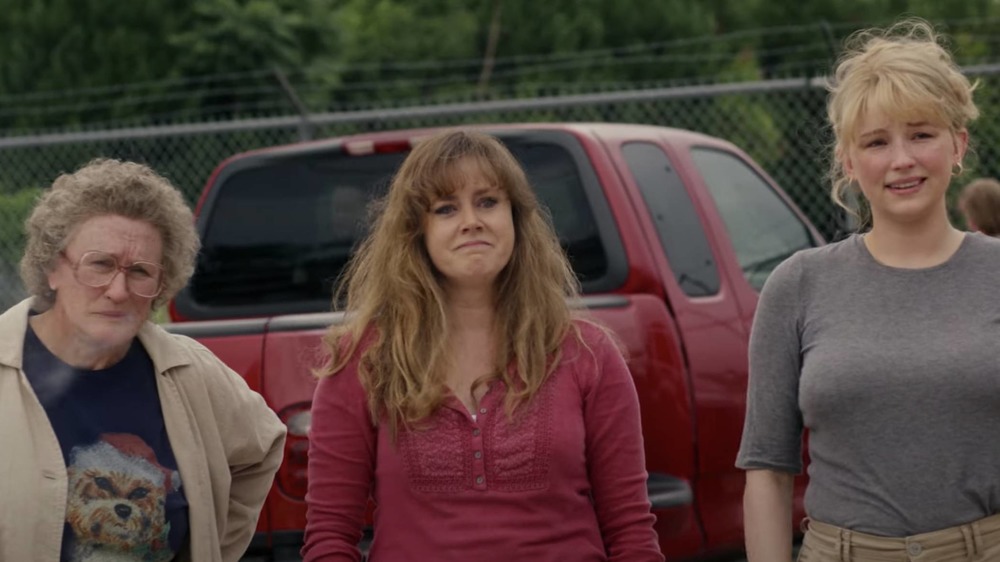 Netflix
In the past few years, Netflix has managed to get some of the most prestigious directors working today to create films for the streaming platform. From Spike Lee releasing Da 5 Bloods earlier this year to Martin Scorsese earning a heap of Oscar nominations for 2019's The Irishman, some of the best films made within the last few years can only be found on Netflix. 
Most recently, the streamer managed to get Ron Howard on board to direct its latest prestige drama, Hillbilly Elegy. Based on a memoir of the same name written by J.D. Vance, the film has already skyrocketed to the top of Netflix's ten most-watched movies in the U.S. — so if you're in the mood for a good cry this Thanksgiving, Hillbilly Elegy is the flick to queue up.
What's the plot of Hillbilly Elegy?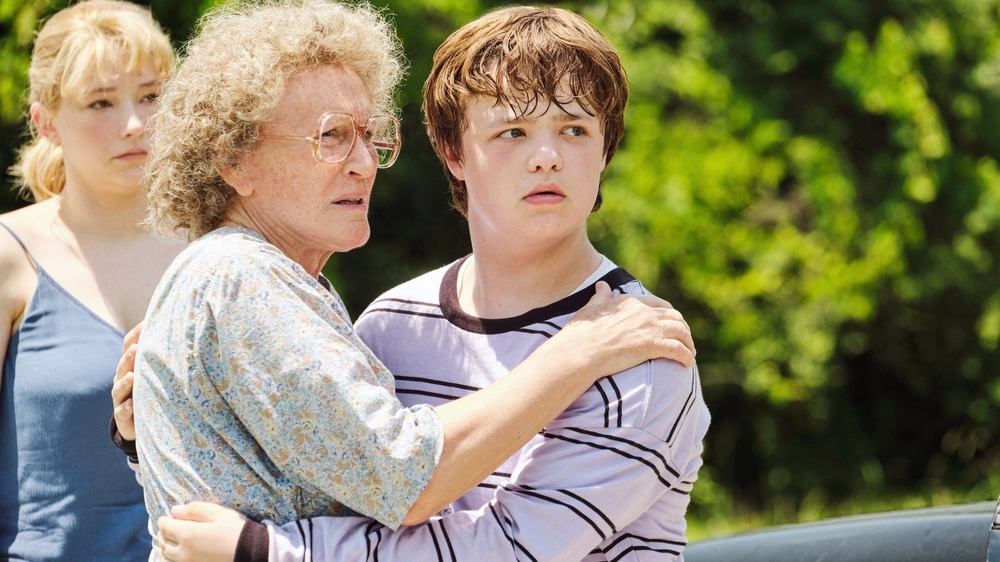 Netflix
Hillbilly Elegy focuses on J.D. Vance (Gabriel Basso), who, despite growing up in abject poverty in the Appalachian region of the United States, has gone on to attend Yale Law School. Right before he's set to go into an interview for a position that could help him pay for his next semester of school, J.D. receives a call to return to his childhood home to check on his mother Bev (Amy Adams, whose accent in Hillbilly Elegy is pretty amazing). Bev struggles with heroin addiction, and has gone through numerous rehabilitation programs over the years. Hillbilly Elegy often flashes back to J.D.'s childhood to demonstrate how his mother's behavior impacted him while he was still developing mentally and emotionally. 
When J.D. returns home, he also contends with his grandmother Mamaw (Glenn Close), who a while ago fled the Appalachian life and a relationship fraught with domestic violence, only to be caught in another abusive relationship.
The movie shows how poverty is cyclical and how immensely difficult it is to break out of traditions set forward by older generations. 
Should you watch Hillbilly Elegy?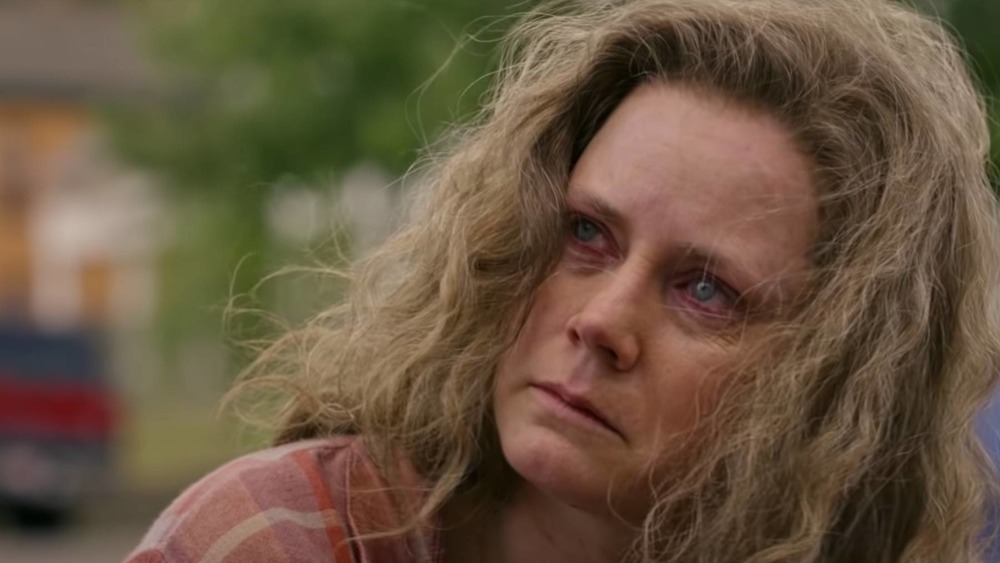 Netflix
Hillbilly Elegy has been divisive, to say the least. While the film has an overall score of 25 percent from critics on Rotten Tomatoes, the audience score is up to 89 percent. The consensus seems to be that the movie has a tendency to simplify complex issues such as poverty and drug addiction and gears toward the melodramatic, but the performances from Glenn Close and Amy Adams elevate the material to something of value. As Nathaniel Muir of AIPT wrote in his review, "While the story has its flaws, the performances of Close and Adams are outstanding enough to make the film enjoyable. A little disjointed, but definitely worth a watch." 
Additionally, critics have noted that Hillbilly Elegy may especially resonate with those who have been personally affected by the issues the film tackles. Matt Zoller Seitz wrote in his review for RogerEbert.com, "It's heartfelt and plain-spoken enough that it might connect with viewers whose families have dealt with addiction and recovery."
Of course, the best option to take is to watch the film yourself and form your own opinion about it. Hillbilly Elegy is available to stream on Netflix now.