The Real Reason Steven Spielberg Isn't Directing Indiana Jones 5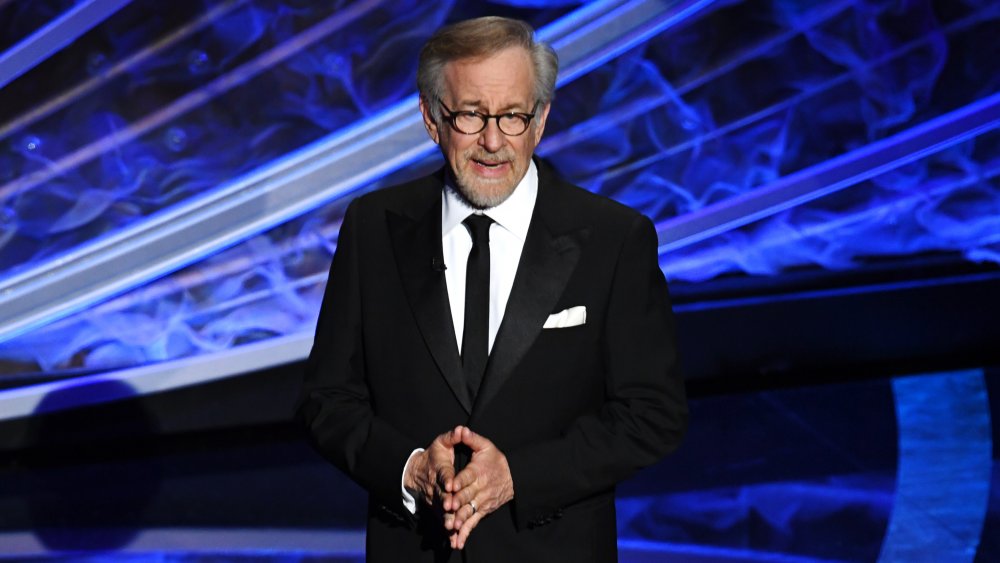 Kevin Winter/Getty Images
Hold on to your fedoras, because storm clouds are brewing over the long-delayed production of Indiana Jones 5. The current calamity comes with reports that Steven Spielberg has left the director's chair.
That shocking bit of news comes from none other than trusted Hollywood insider Variety, who are indeed reporting Spielberg will no longer direct the perpetually-gestating fifth installment of the beloved Indiana Jones franchise. Per the same report, it appears producers on the film are scurrying to line up a new director for Indy 5, with Logan and Ford v Ferrari helmer James Mangold at the top of the list to take over directorial duties. 
Steven Spielberg himself has not yet confirmed his Indiana Jones 5 departure, or offered a statement on his decision to step back. Still, Variety is reporting a source close to the filmmaker has stated the "decision to leave the director's chair was entirely Spielberg's, in a desire to pass along Indy's whip to a new generation to bring their perspective to the story." Per the same source, it appears Spielberg has not abandoned the project altogether, and will continue to be a "hands-on producer" moving forward.
While James Mangold is an inspired choice to take over the Indiana Jones franchise, he's clearly got mammoth shoes to fill. Not only is Steven Spielberg widely regarded as one of the greatest filmmakers who ever lived, he's also been the only director whose ever handled the nearly 40-year-old franchise, helming all four prior Indy flicks, starting with 1981's classic Raiders of the Lost Ark. As such, Spielberg has put a decidedly singular stamp on the entire series. That being the case, there's little question his insight and guidance as producer will be invaluable to Mangold, or whichever filmmaker steps in to direct Indiana Jones 5.
What Steven Spielberg's departure means for the future of Indiana Jones 5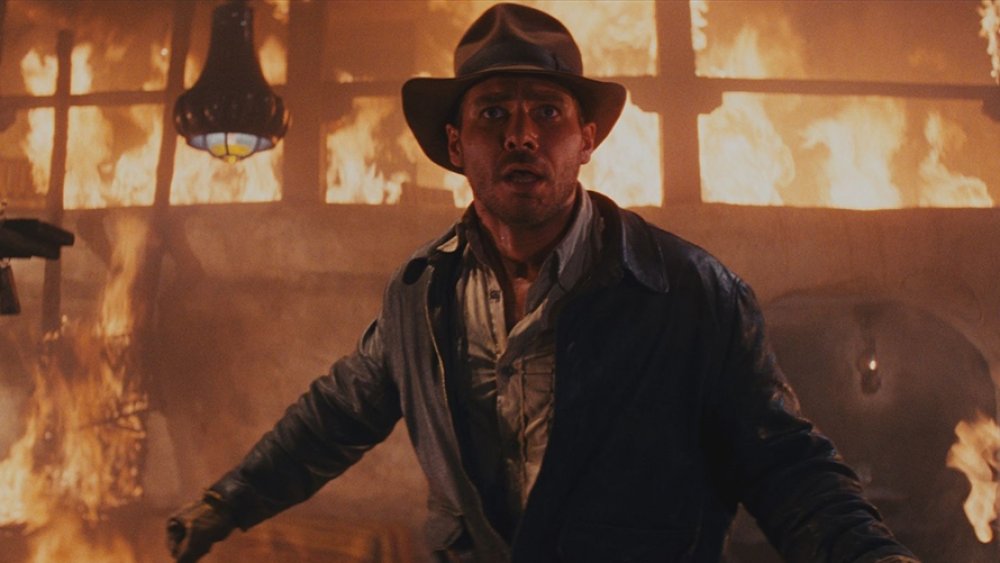 Paramount Studios
As for what Spielberg's departure means for Indiana Jones 5, one has to start wondering if it will be made at all. The long-in-the-works movie has been dogged by production troubles since it was announced in 2016. The original release date for the Disney-produced Indiana Jones 5 was actually summer of 2019. Scheduling conflicts and other setbacks saw that date pushed to July 2020, with another premiere date shift coming when Jonathan Kasdan (son of Raiders scribe Lawrence) came aboard to overhaul the screenplay.
With Spielberg opting to "pass the whip," it's safe to assume Indiana Jones 5 will likely miss its rescheduled July 2021 premiere too. After all, even with Spielberg staying on as producer, it'll no doubt take Mangold or any filmmaker a little time to get up to speed on the project. 
If there's good news for the Indiana Jones franchise in the wake of Steven Spielberg's departure, it's that screen icon Harrison Ford is apparently still on board to return as the titular adventurer-slash-archeologist. The actor recently hinted to HeyUGuys that production on the next flick was imminent, and that the Indy team was "determined to get it right before we get it made." Of course, Ford himself (who turns 78 in July) is not getting any younger. If Indiana Jones 5 producers push the film's release another year to get a new director up and running, he'll be firmly on the doorstep of 80 by the time it goes before cameras — which leaves one to question how much longer he'll be able to carry the load of the action-heavy franchise.
Frankly, it's hard enough imagining an Indiana Jones movie sans Steven Spielberg or creator George Lucas (who has pretty much retired). We simply cannot see the franchise surviving if Harrison Ford ages out of the title role due to production delays.