Han Solo: Donald Glover Reportedly First Choice For Lando Calrissian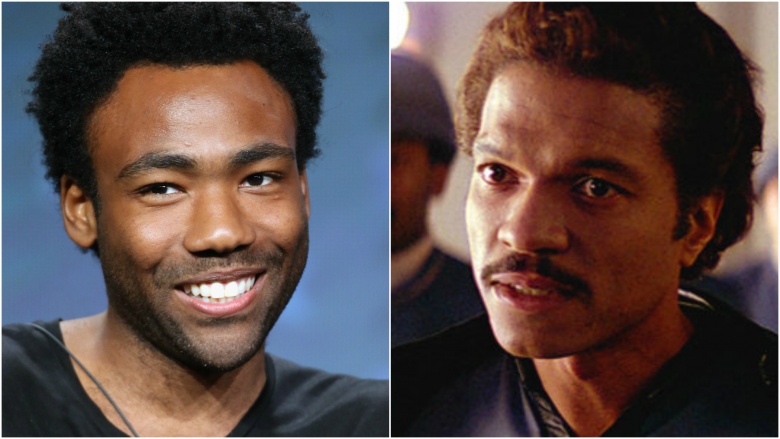 When producers of the upcoming Han Solo prequel announced they were searching for a new Lando Calrissian, it opened the floodgates for speculation. But one rumor seems to have picked up a lot of traction: Donald Glover is reportedly the frontrunner for the role.
BMD reports that directors Phil Lord and Chris Miller want the former Community co-star to play the young version of the character Billy Dee Williams portrayed in the original Star Wars trilogy. Although details are scant, it would make for an intriguing addition to a cast that already includes Alden Ehrenreich as Han Solo.
Glover left Community in 2014 and pursued a rapping career as Childish Gambino, but he's continued to appear in movies like 2015's The Martian and The Lazarus Effect. He's also confirmed to have a cameo in Spider-Man: Homecoming, perhaps signaling that he'll play a hero in the Marvel Cinematic Universe.
Calrissian first appeared as the administrator of Cloud City in 1980's The Empire Strikes Back, and Williams reprised the role in 1983's Return of the Jedi. The character has a long, complicated history with Solo, and the upcoming movie (penned by The Force Awakens screenwriter Lawrence Kasdan) will likely delve into the evolution of their relationship.
The movie is currently slated for May 25, 2018.