The Coming-Of-Age Comedy You Need To Watch On Hulu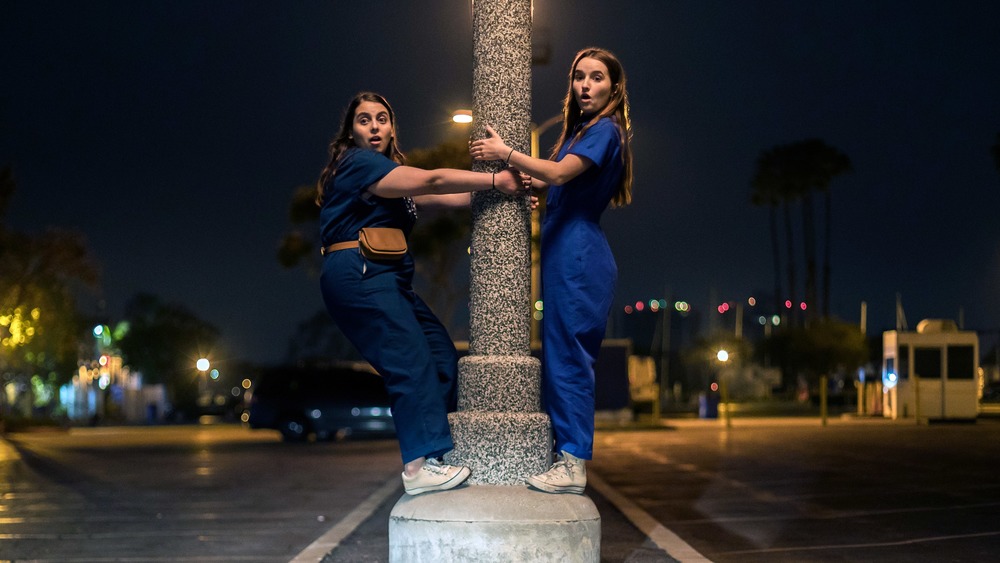 Annapurna Pictures
Beyond its great slate of original films (like Palm Springs) and signature television shows (like Mrs. America), Hulu is home to plenty of great movies you might not know about, including one of the best coming of age comedies in recent memory.
If you're looking for a hilarious, heartfelt high school comedy for your next movie night, you'll want to head to Hulu and queue up the 2019 hit Booksmart. Directed by actress turned director Olivia Wilde in her directorial debut, Booksmart features Beanie Feldstein and Kaitlyn Dever as Molly and Amy, two driven high school students who suddenly realize that they only have one more night to live out their craziest teenage dreams.
Between Molly and Amy's intensely close friendship, an incredible supporting cast, Wilde's confident direction, and a crackling script written by Emily Halpern, Sarah Haskins, Susanna Fogel, Katie Silberman, Booksmart is a great watch any time of day, any time of year. Here's why you should definitely check out Booksmart.
Booksmart is a sweet, clever, and fast-paced coming-of-age comedy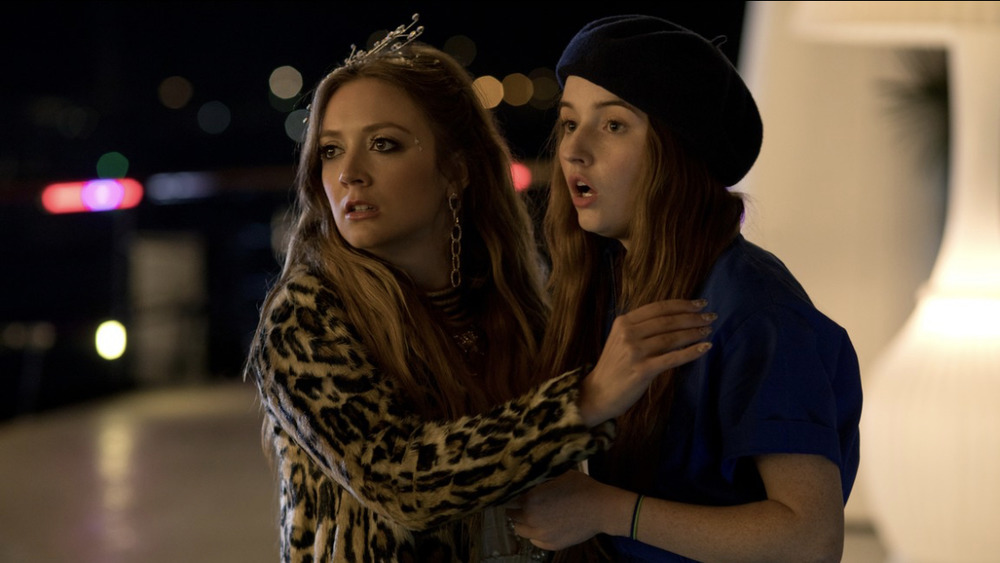 Annapurna Pictures
As Booksmart opens, Molly and Amy are at the top of their class and on top of the world, heading to Yale and Columbia, respectively — but in an effort to maintain a friendly and fair school environment, graduating seniors are supposed to remain tight-lipped about where they're going to college. Molly, who is particularly smug but widely disliked, feels superior to all of her classmates... until she discovers that even the popular kids, whom she assumed never studied, got into top-tier colleges like Stanford, Georgetown, and even Yale.
Infuriated and baffled, Molly and Amy realize that while they spent high school following the rules and getting great grades, their classmates had fun and succeeded at school, leaving the two overachievers with just one night to let loose. Buoyed by their classmates like the erratic yet fabulous Gigi (an outstanding Billie Lourd) and the wealthy, bombastic but secretly sweet Jared (Skyler Gisondo), Molly and Amy navigate several parties on the night before their graduation, trying to achieve all of their high school dreams in just a few short hours.
Despite romantic betrayals, unexpected trysts — including a scene between Amy and a fellow female classmate Hope (Space Force's Diana Silvers) that breaks plenty of barriers — and a blowout fight between Molly and Amy, the dynamic duo ends up having an entirely epic night. If you want to live out your own high school goals through Molly and Amy, you should definitely turn on Booksmart.
Booksmart was beloved by critics and audiences alike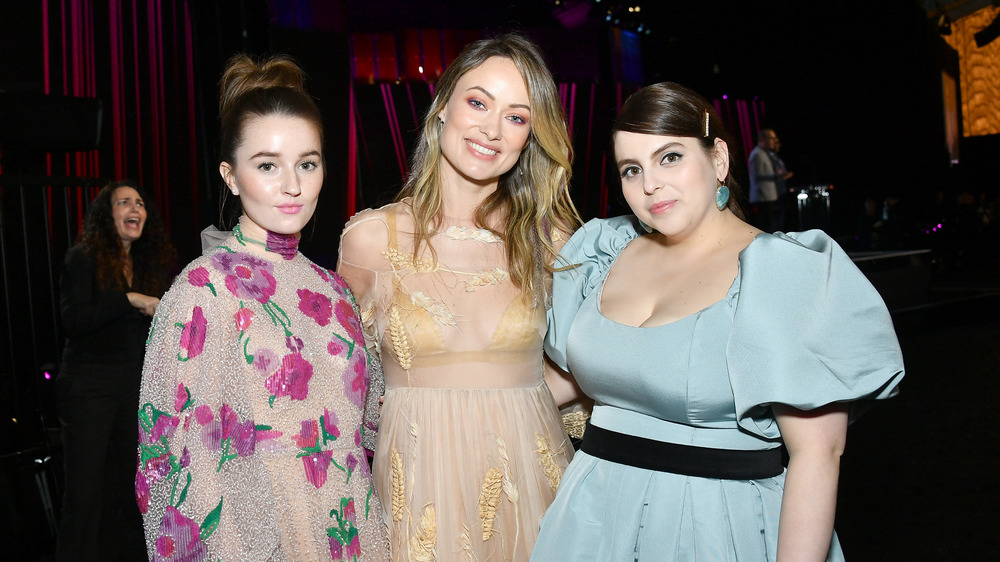 Amy Sussman/Getty Images
If you need more encouragement, look no further than Booksmart's glowing reviews on Rotten Tomatoes, with both audiences and critics alike singing the film's praises. Overall, critics concluded that the film is not only "fast-paced, funny, and fresh," but "does the seemingly impossible by adding a smart new spin to the coming-of-age comedy." With an audience score sitting at a healthy 77%, moviegoers clearly agreed.
Meanwhile, as for Wilde, it opened the door for her as a director, particularly thanks to critics like Ann Hornaday at the Washington Post — among many others — praising her directorial debut, as well as an Independent Spirit Award for her work. In a post-Booksmart world, Wilde is one of the most in-demand directors in Hollywood; her next project, a thriller entitled Don't Worry Darling which stars Harry Styles, Florence Pugh, and Chris Pine, among others, and recently, it was announced that she would helm a still-untitled female-led project within the Marvel Cinematic Universe, largely believed to be a standalone Spider-Woman film which will be co-written by Booksmart scribe Katie Silberman.
Booksmart is available to stream on Hulu now.