Joaquin Phoenix's Next Movie Just Might Be An Ari Aster Horror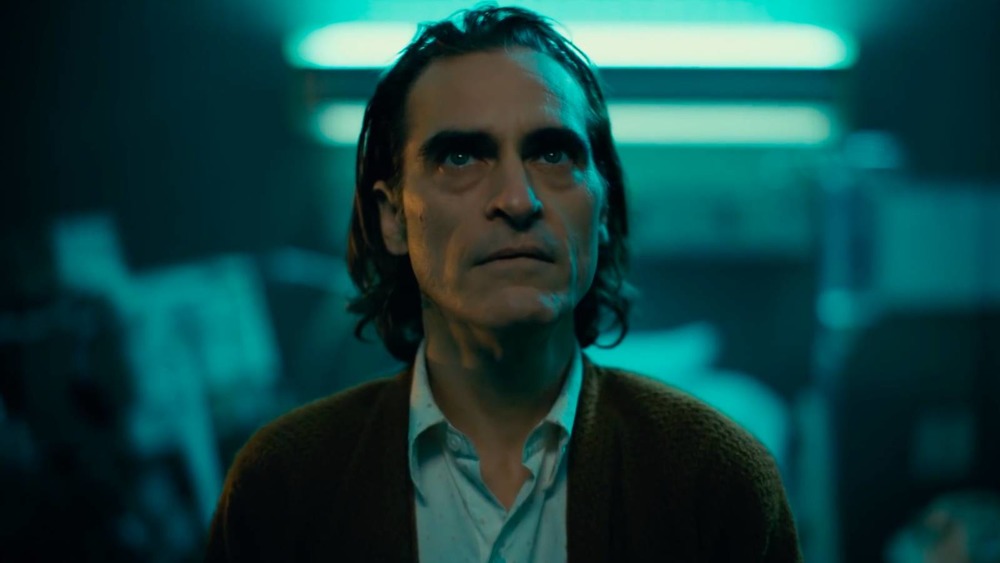 Warner Bros./DC Entertainment
Joaquin Phoenix is one of the most interesting actors working today, as proven yet again by his Oscar win earlier this year for his leading role in Joker. He truly embodied the role of a man on the verge of mental collapse, and now with an Oscar under his belt, the actor has even more freedom in his choice of roles going forward. 
Phoenix has already signed on to star in Ridley Scott's next movie, Kitbag, which sees the Oscar-winner take on the lead role of Napoleon Bonaparte (via Deadline). According to the synopsis, the film will follow Napoleon's life from his origins to his rise as emperor, highlighting his strategic mind and military acumen along the way. There's also the question of whether Phoenix would ever reprise his Joker role if a sequel were to ever get off the ground. Both Phoenix and director Todd Phillips have been coy regarding the status of such a project, but given the immense financial success of the first film, we have to imagine talks are at least in a rudimentary stage.

While the status of Joker 2 is still up in the air, there's one project that's very much coming to fruition, and it involves Phoenix teaming up with one of the most exciting horror directors working today: Ari Aster of Hereditary and Midsommar fame.
Joaquin Phoenix is in talks for the lead role in Ari Aster's next horror film, Beau is Afraid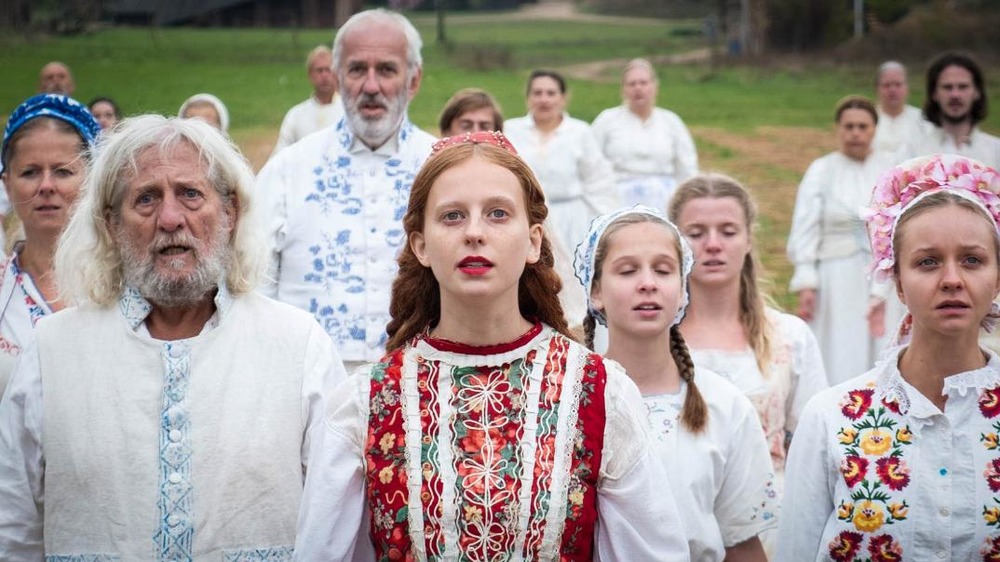 A24
A recent exclusive from Discussing Film suggests the idiosyncratic actor and the horror auteur will soon be joining forces in what's bound to be a mind-trip. According to DF's sources, Joaquin Phoenix is in talks to plays the lead role in Ari Aster's next surrealist horror movie, Beau is Afraid. Phoenix would play Beau, who's described as "an extremely anxious but pleasant-looking man who has a fraught relationship with his overbearing mother, their relationship is affected from the fact that he never knew his father."
The film's plot will follow the titular man after he learns about his mother passing away under strange circumstances. He travels home and makes a shocking discovery regarding his past, all the while running into various supernatural threats. Considering the shocking twists and turns Aster's other films have made, audiences should anticipate a plot with a lot more to it than that basic description. Beau is Afraid is expected to be Aster's next film, which he will direct, write, and produce via his production company, Square Peg. 
No word yet on when production is set to begin, and Phoenix has yet to officially sign on to star. Considering Phoenix's proclivity for portraying disturbed individuals and Aster's penchant for atmospheric horror punctuated by truly unsettling moments, this definitely has the potential to be one of the best (and most messed up) horror films in the coming years. Keep checking back for more updates on Beau is Afraid as they become available.