Here's What's Next For Joaquin Phoenix Now That Joker Is Over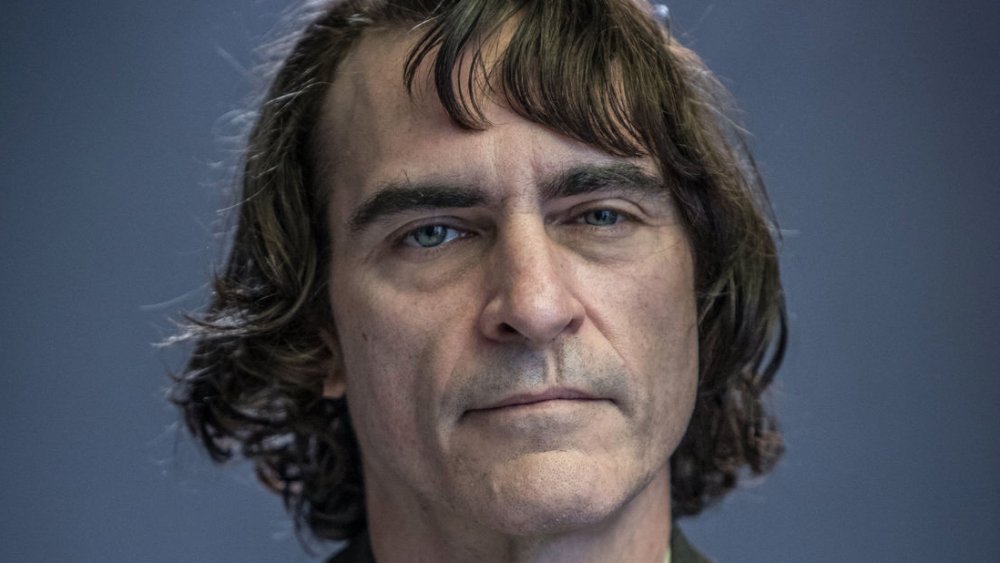 Warner Bros./DC Films
Though that wildly unsettling laugh has all but ensured that his Joker will linger long in the public consciousness for years to come, it seems that (at least for the moment) Joaquin Phoenix's time in the fractured mind of Arthur Fleck is at an end.
Still, a little time away from such a mind may be just what the doctor ordered for Phoenix. It has, after all, been a bit of a tumultuous year for the actor, and for the movie that's been earning him legit Oscar buzz this fall. The flick shocked the world by taking home the Golden Lion at this year's Venice Film Festival before facing down a tsunami of pre-release controversy that seemed likely to harm the film's box-office fortunes. That didn't happen, of course, as Joker has gone on to become the highest-grossing R-rated film in history, not to mention the most profitable comic book movie ever produced.
Joker's surprising success would all but dictate that Phoenix make the jump into full blown tentpole superstardom — but Phoenix is no ordinary actor. In fact, he's spent much of his lauded career appearing in a string of would-be breakout blockbusters (Gladiator, Signs, Walk the Line), only to follow those movies by claiming roles in arty, personal projects like Two Lovers, Her, and You Were Never Really Here. So, if you're wondering which way Phoenix will turn in his post-Joker career path, we're happy to give you a look at what's ahead for the esteemed actor.
First and foremost, you can bet that Phoenix is prepping to spend the next couple of months walking red carpets for some of the most prestigious awards shows in Hollywood. The actor's been earning heaps of praise for his show-stopping turn in Joker; even as the film began to face a bit of backlash and found a divisive critical response, the one thing seemingly everyone could agree on was that Phoenix's version of the Joker was nothing short of incredible. This means that a few awards season appearances will almost certainly be in order as 2019 comes to an end, and the 2020 awards season heats up. 
These days, of course, Phoenix is sort of old hat when it comes to awards season craziness. To date, the actor has scored no fewer than three Oscar nominations (most recently for 2012's The Master), and he netted himself a Golden Globe win for his turn as Johnny Cash in 2005's Walk the Line. While it's an open question whether the Academy will award Phoenix his first Oscar for his harrowing work in Joker, he's all but certain to be at the forefront of the conversation once again. 
Either way, it now seems less like a matter of if Phoenix will ever take home an Oscar, and more like a matter of when. As it happens, he's already lined up a couple of gigs that have the potential to land him back in the awards season spotlight over the next couple of years. The first of those projects is an A24-produced indie from Mike Mills (Beginners, 20th Century Women). While little is known of the project — it doesn't even have a title yet — Mills' involvement alone is enough to assume a prestigious pedigree.
Following that collaboration with Mills, Phoenix will saddle up for a Western that's set to be directed by his old To Die For co-star (and I'm Still Here director) Casey Affleck. Set in 1916, Far Bright Star follows an aging cavalry soldier tasked with bringing in Mexican revolutionary Pancho Villa. When his small band of troops is attacked and left for dead, the remaining horsemen are faced with trying to survive the harsh environs of the Mexican desert. While cameras have yet to roll on Far Bright Star, the film already has the feel of a future awards season darling.
Will Joaquin Phoenix return for a sequel to Joker?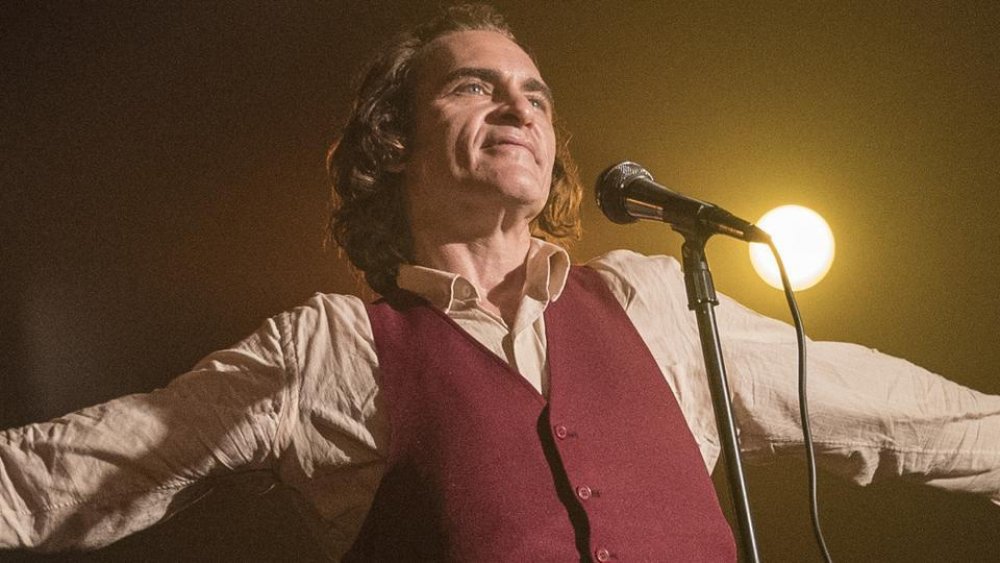 Warner Bros./DC Films
No matter what Phoenix has lined up after Joker, the question that is invariably on the mind of everyone who's basked in the film's deliriously dour glory is whether or not the actor will once again put on his happy face for a Joker sequel. The answer to that particular question is seemingly changing by the hour.  
For their parts, both Phoenix and Joker director Todd Phillips have largely continued to play coy in regards to a followup film, with each stating that they'd likely return for a sequel, but only under the right circumstances. Phillips in particular has waffled on the idea of a Joker 2, initially telling the press that he'd love to work with Phoenix on a sequel, and that the pair had even discussed some ideas for a followup while making the first film. All the while, he's fervently maintained that Joker was conceived as a one-off project, and might remain just that. 
Of course, given that Phillips was only contractually committed to the single film, he may be using that "one-off" status as a bargaining chip with Warner Bros., so it's anybody's guess at this point if he'll actually return to Gotham for a Joker sequel.
As for Phoenix, he's been a bit back and forth on the prospect of a follow-up as well, echoing Phillips' "one-off" sentiments with The Los Angeles Times in recent weeks, and noting specifically that he "wouldn't... do a sequel just because the first movie is successful." Again, that's a very non-committal response to one of the more burning questions in Tinseltown these days, and one can't help but wonder if Phoenix and his agent aren't doing a bit of maneuvering with the studio as well.
Whatever the case, outlets continue to report sometimes conflicting information on the ever-shifting status of a Joker sequel, which honestly seems like an absolute no-brainer for everyone involved. The battle for legitimate info surrounding a possible continuation rages on, with The Hollywood Reporter recently reporting that the film is officially a go with both Phoenix and Phillips attached, and Deadline reporting just minutes later that no deals have actually been made (and Phillips himself later basically confirming Deadline's report). 
While we wait to see how the ongoing Joker saga plays out, we should probably just kick back and have a giddily maniacal laugh at the vintage, Joker-styled havoc the whole mess is currently raining down on Hollywood — even if we strongly suspect that the confirmation of a sequel is essentially just a formality.