How The Mandalorian And Chaos Walking Are Alike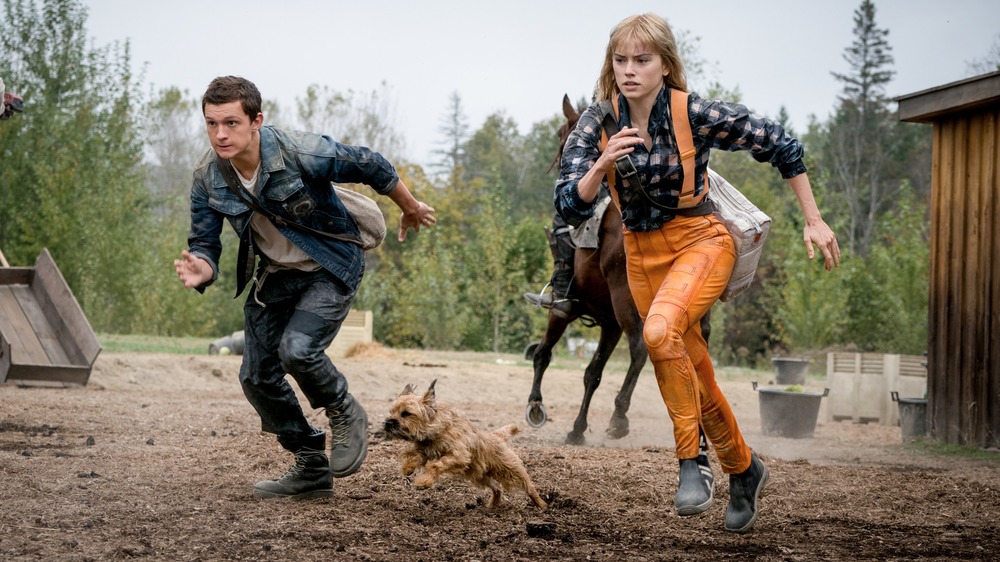 Lionsgate
Chaos Walking has had a long, strange journey to the big screen. At one point, the sci-fi adventure flick was described as "unreleasable," but now, it's looking as though it's defying the odds and coming out at some point in the near future — if the recent trailer is any indication to go off of.
Based on Patrick Ness' novel The Knife of Never Letting Go, Chaos Walking takes place in the near future, in which a mysterious girl named Viola (Daisy Ridley) crash-lands in a bizarre world. She meets Todd (Tom Holland), who informs her that all of the women on the planet have disappeared. Concurrently, all of the men have been affected by what's known as the "Noise," a strange force that allows their thoughts to be seen and heard by others. Todd's mission is to keep Viola safe as the two venture forth to unlock the dark secrets hidden within the planet.
Both Ridley and Holland are no strangers to sprawling properties — with the Star Wars and Spider-Man films, respectively, under their belts — so diving into such a high-concept film was just another day at work for the actors. In a recent interview with IGN, Ridley revealed that Chaos Walking even reminded her of another popular project within the Star Wars universe: The Mandalorian. 

The Mandalorian and Chaos Walking both draw influence from Westerns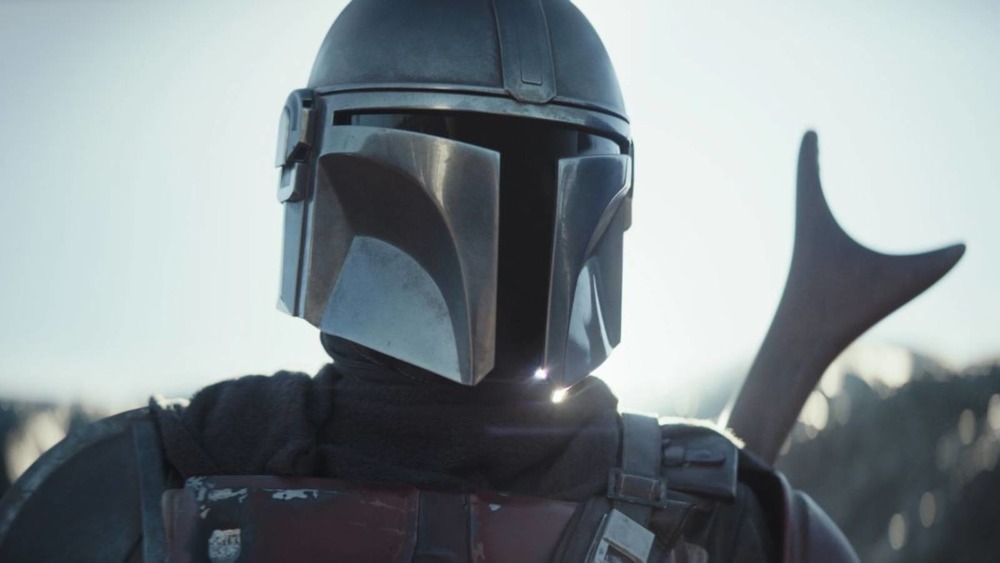 Disney+
When chatting with IGN, Ridley revealed that she's a huge fan of The Mandalorian, and that the vibe of the live-action Star Wars series is similar to that of Chaos Walking. "The Mandalorian, I feel, is slightly closer to Chaos Walking, in a way, because of the Western feel of it," she told the outlet.
Westerns have always inspired Star Wars, and that continues to be the case in the latest Disney+ series. You have a lone gunslinger (played by Pedro Pascal) moving about in a vast frontier and operating in a moral gray area, who's tasked with delivering a small child (in this case, the Child) back to its people. It's a plot that sounds like it could have come from an old-school John Wayne Western film back in the day. 
By the sound of things, Chaos Walking will feature a lone wolf-type character (Holland's Todd) who needs to bring someone (Ridley's Viola) to a designated area while moving through a large, unexplored terrain. We're assuming Ridley's Chaos Walking character doesn't get in trouble for eating a bunch of eggs like the Child did in The Mandalorian, but we'll have to wait until the movie comes out on January 22, 2021 to know for sure.